Jung Kyung-ho lines up serial-killer movie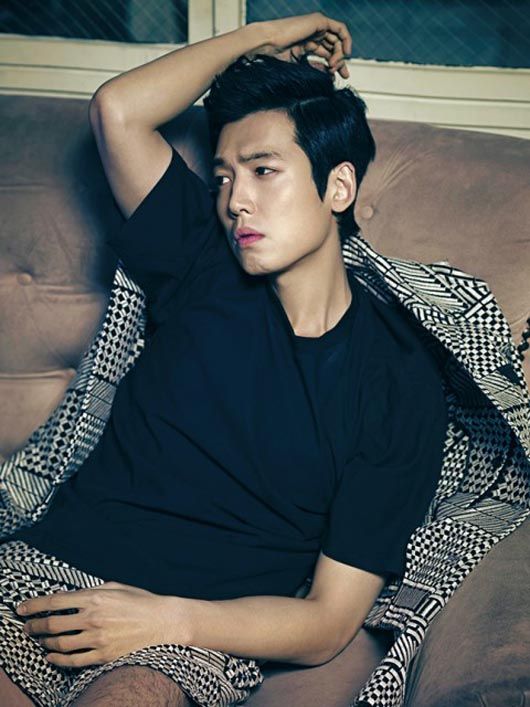 Jung Kyung-ho has picked a new project, a thriller movie called Manhole that revolves around about a serial killer who makes use of a manhole to kidnap and kill. And it looks like Jung got in touch with his darker side through the gritty cable drama he did earlier this year, Heartless City, because in Manhole he'll be playing the serial killer.
He's also got two fantastic co-stars, playing the sisters who fall victim to the criminal and fight for their lives. Cast as the younger sister is 13-year-old Kim Sae-ron, who wowed with her precocious acting in movies like Ajusshi and My Neighbor, as well as the recent school drama Queen's Classroom. Up for the unni role is Jung Yumi (Kkangchulie, I Need Romance 2012), who is considering the project favorably but not yet a lock. When Kim Sae-ron gets kidnapped via the manhole, it's unni who leaps through to save her.
I would love for Jung Yumi to take the role, for several reasons, the simplest being that I love Jung Yumi and always want her to do more things that I can then watch her in. But also, she has a very interesting quirky vibe that I can see fitting really well with Kim Sae-ron; they both have this vaguely bird-like quality that I find endearing, this sense of delicacy mixed with oddball charm.
On top of that, it would be fun to see both Jungs acting together again, because they were enjoyable together in the one-episode Drama Special The Great Gye Choon-bin a few years back where she was completely 4D and he was a wimp, and they fell in love. Granted, I'm pretty sure there'll be no romance between serial killer and victim in Manhole (it's not THAT kind of movie, thank goodness), but I still think fondly of their rapport.
Director Shin Jae-young is an up-and-comer with a filmography mostly in short film, so it's hard to say what his style is like, but it sounds like a pretty straightforward cat-and-mouse thriller. No word yet on when producers aim to release the movie.
Via Osen
RELATED POSTS
Tags: Jung Kyung-ho, Jung Yumi, Kim Sae-ron