Lee Jun-ki offered last spot in 1 Night 2 Days cast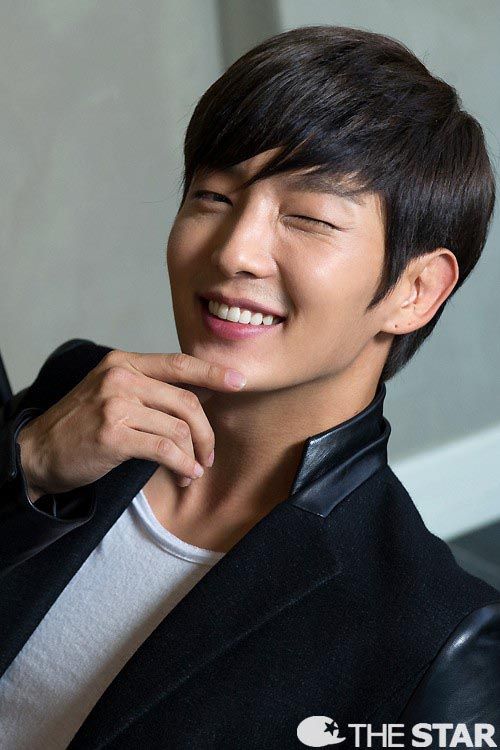 Some good news and some bad news: Lee Jun-ki is the newest name to be put into the mix as a potential 1 Night 2 Days member, after previously reported castings ended up falling through after all—SHINee idol Min-ho and singer John Park ended up dropping the show, after being announced as done deals. Remember how I said this production keeps changing its mind and can't decide on anything? It's crazy, but the show, which begins filming tomorrow, has not yet finalized its lineup for Season 3. Tick tock.
Lee Jun-ki's reps confirmed on the 21st that he had received the offer, saying that while he is considering it, nothing has been decided. If he were to sign on, it would be the first time he's doing variety… and damn, I might have to start watching 1N2D again. There are other cast members I like but aren't enough to drive me to jump back on that sinking ship; on the other hand, I'm too curious about Lee Jun-ki to miss catching his variety debut.
So for the show's sake, Lee Jun-ki would be quite the get, given his high profile and his tendency to stay out of the spotlight when he isn't acting. Yet I do have to wonder whether it's the best thing for Lee Jun-ki himself, because he strikes me as such a serious actor, and one who's dedicated to improving the craft, that I don't know if he'd want to risk jeopardizing his image for that.
It's not that 1N2D would tarnish his image, but it would change it entirely by presenting a real-life persona and it's not always easy to ignore that when watching the actor then act in roles. (I have a hard time seeing Uhm Tae-woong as his characters now, and Joo-won's aegyo habits will follow his image around for a while.) Variety hinges on "ruining" your image for entertainment, and while there are a ton of benefits to doing it—a sense of intimacy with fans, a broader audience—there's a price you pay. I guess this means I'm torn, because I'd love to watch him on the show, but wouldn't be crushed if he decided against it either. One day. Tick tock.
The cast members who are confirmed are returning members Chat Tae-hyun and Kim Jong-min, along with new members Kim Joo-hyuk, Jung Joon-young, and Defconn. Veterans Tae-hyun and Jong-min begin shooting a day early by going to basecamp today, while the newbies will begin shoots on the 22nd. Season 3's first episode will air on December 1.
RELATED POSTS
Tags: 1N2D, Lee Jun-ki