Main cast secured for Three Days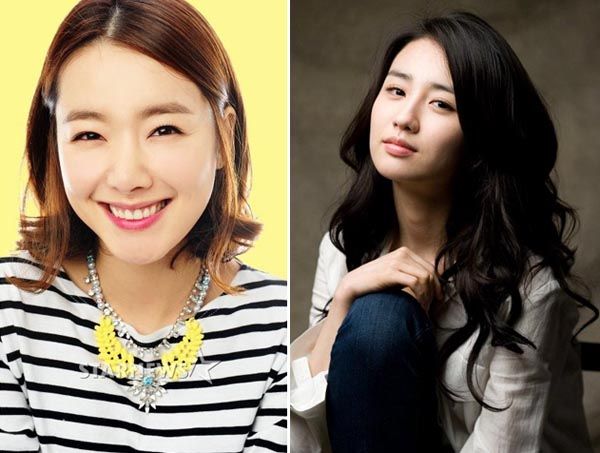 Well, somebody just went on a casting spree. Upcoming action-thriller drama Three Days, which stars Yoochun as an elite bodyguard leading the search when the president goes missing from his villa, has lined up and confirmed the rest of its cast. So here we go.
So Yi-hyun (Who Are You, Alice in Cheongdam-dong) is now onboard to play one of the Blue House bodyguards. She'll be the cold, serious, dutiful type who's the brains of her department and plays an important role in unraveling the secrets shrouding the case as the good guys try to track down the sniper who opens fire at the villa.
I'll admit to feeling a moment of sinking disappointment when I saw the headlines naming her as the female lead, but came back around to relief to hear that Park Ha-sun is also confirmed to play the other female lead. I don't know which actress will have the bigger role but I really do hope it's Park (she's the local police officer who joins the case and helps Yoochun), because she's the stronger actor and has had chemistry with her male co-stars before, whereas I've found So Yi-hyun cold and unapproachable in everything, even when she's doing a decent job acting out the part. Or maybe three days is too short a time to develop a romance with our hero and Yoochun will be the sole star of the show, which I could live with.
As previously teased, Sohn Hyun-joo (Empire of Gold) will indeed play president, yay. He's an amazing actor, and has so much range — he's equally convincing being a badass mofo as he is being meek and heartfelt. His character grew up in an ordinary household, but his intelligence got him to Seoul National University and Harvard Business School, and he's now a president with a strong focus on economic issues. He's definitely too good to waste as a missing character without any screentime, so I'll be crossing my fingers that Sohn will get a decent role to play despite being kidnapped/disappeared.
Joining the team is drama veteran Yoon Je-moon, who will play the chief presidential secretary. I guess that makes him one of the good guys, which is totally within his wheelhouse, though I do think he plays good villains. If by good I mean cracked and ragey, which I do when thinking back to The King 2 Hearts, where I always thought of him as a Rumplestiltskin who got his toys taken away.
As a 24-esque thriller that unfolds its entire series over a compressed period (three days, obvs), the drama will premiere in February on SBS.
RELATED POSTS
Tags: Micky Yoochun, Park Ha-sun, So Yi-hyun, Sohn Hyun-joo, Three Days