Movie Review: Take Care of My Cat
School is a tremendously influential social experience for many Koreans; often the friends you make in the classroom can be your friends for life. And yet, it's a common experience that even the closest of friends in school can find themselves drifting apart in its wake. Take Care of My Cat, the debut feature by writer-director Jung Jae-eun, takes a look at five young high school graduates as the pressures of their individual lives pull these friends in different directions, testing their friendship in a time in Korea when mobile phone and internet technology was enabling casual communication in an unprecedented way.
The five women that comprise this group of friends include Hae-joo (Lee Yo-won), a lower-middle-class woman who has found a job as a clerk at a brokerage firm and is working to climb the corporate ladder, despite having been unable to go to university. Hae-joo's best friend in high school was Ji-young (Ok Ji-young), who lives in the slums and struggles to retain any form of employment at all while hoping to become a textile designer. Ethnic Chinese twins On-joo (Lee Eun-joo) and Bi-ryoo (Lee Eun-shil) survive by selling handcrafted trinkets on the street, and middle-class Tae-hee (Bae Doo-na) tries to hold the friends together while working for her family's business, dreaming of getting away from her controlling father and exploring the world.
Director Jung approaches the film in a non-traditional storytelling manner, preferring a more naturalistic observation of characters to a constructed Aristotelian cathartic story. As such, the film doesn't possess the kinds of emotional highs and lows you might expect in more classical storytelling but builds its narrative interest by setting a series of aggregating microtensions against each other, especially between the increasingly estranging Hae-joo and Ji-young. The former is willing to sacrifice time spent with her friends for work and the latter is so lost in the gravity of her impoverished situation that she becomes reluctant to expose herself to her slightly more successful friends.
Tae-hee's continuing attempts to bring the friends together and perhaps their respective obligations to the memory of their once great friendship keeps these women coming together while they struggle individually, and this dual view of seeing their individual struggles create schisms in their friendships is compelling and possibly familiar to many viewers. Even the often selfish and bossy group elder Hae-joo isn't made an antagonist, but gets enough of a story that the film manages to invoke a measure of sympathy for her, which is quite the feat.
Because the film is able to give enough attention to at least the main three of Hae-joo, Ji-young, and Tae-hee, it's able to simultaneously engender an interest in their individual goals and dreams as well as the fate of their friendships, keeping the film interesting to the end. It isn't perfectly wound together and the film jumps from character to character before finding the group again, but I think that's also in keeping with the film's observation of the friends moving in different directions, which means that their respective climactic moments won't necessarily align with each other's.
If there is a weakness to the storytelling, it's that the film sometimes doesn't provide enough context for some of the events that affect Hae-joo, as some of the events that impact her negatively happen off-camera, leaving her story a little ambiguous. The ending in its final moments is also the only part of the film that I would really call forced, exhibiting a somewhat clashing level of obvious scripting otherwise absent in the naturalistic film. Also, On-joo and Bi-ryoo get lost in the shuffle and while I understand that they are a kind of mild comic relief from the often overwhelming pressures that affect the other three, it's never entirely clear how they mesh with the other girls as friends.
That director Jung has recently found renewed success as a documentary filmmaker is no surprise as Take Care of My Cat reflects an almost documentary-like level of observation. Although Jung usually stays close to her subjects to make good use of her talented cast, she also occasionally diverts her camera from them altogether, capturing images of Incheon and Seoul, making the cities themselves characters in her story, edited together in documentary rhythms.
Jung, like Ji-Young in the film, also pays attention visual aesthetics in interesting ways, managing to make the ubiquitous texting and typing of the women visually interesting by fitting that text in or wrapping that text around existing visual structures in the film. By giving the text color and texture and animating it, she adds a voice to it in sync with the character instead of what might have been bland subtitles.
The cast also acquit themselves well, playing characters of their approximate ages in a rather natural way. An early feature film for Bae Doo-na, she's as much of a standout here as she was in her previous film, Bong Joon-ho's Barking Dogs Never Bite, making real her somewhat whimsically minded character by capturing the suffocation she feels from her family life realistically and presenting that contrast without forcing it.
When combined with the film's evocative and mesmerizing soundtrack, Byul.org's contribution, "2," being one of the first reasons I ever became interested in Korean music at all back in 2001, Take Care of My Cat is an unforgettable look at the trials of youthful friendship on the cusp of adulthood. Director Jung provides a compelling filmmaking approach that marries documentary-like observational sensibilities and non-traditional storytelling with a rhythmic, revealing, and even innovative aesthetic that echoes the characters and their perspectives.
And these characters are both fully fleshed out in themselves while simultaneously representing the different echelons of relatable society, their struggles with their friendship often mirroring our own. Despite a few minor hiccups in storytelling towards its end, it is what Take Care of My Cat is able to show us, both in the fate of young women in Korea after the turn of the millennium and in ourselves and our own struggles with friendship that makes it such a successful piece of cinema and a memorable film of the Korean cinematic renaissance. 9/10.
Availability: Take Care of My Cat is available on DVD, with American, European, and Hong Kong releases still apparently in circulation and can be found at various online retailers and auction sites at relatively reasonable prices.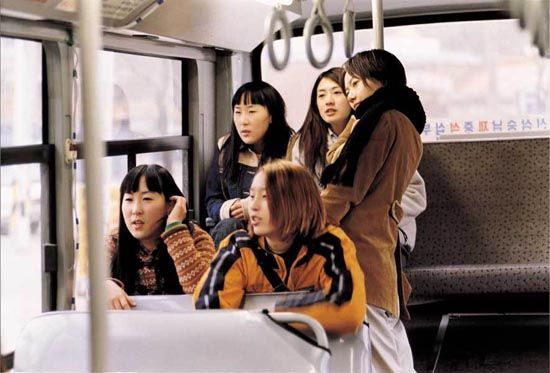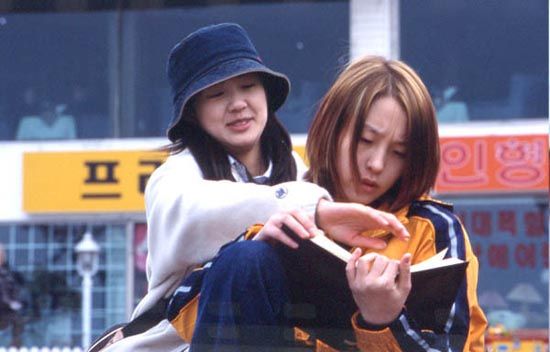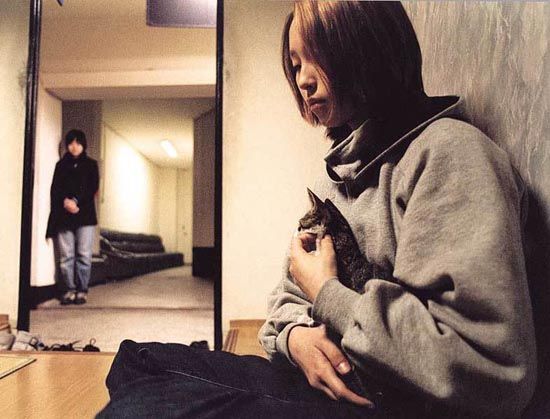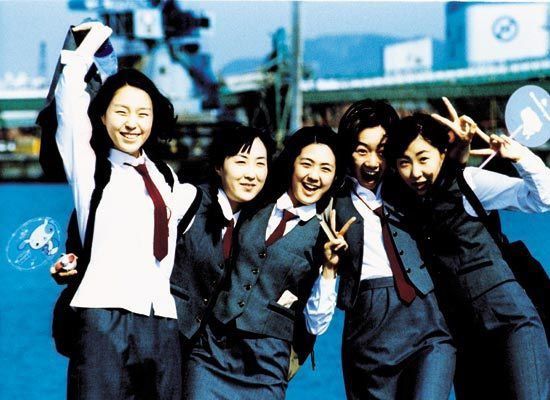 Tags: Bae Doo-na, featured, Lee Yo-won