New tvN rom-com Let's Eat brings lonely hearts together
This drama looks pretty adorable. Let's Eat is the new romantic comedy getting ready to premiere on tvN, about a cast of singletons living in one apartment complex brought together by their love of food. It sounds a lot like Flower Boy Next Door actually, with the bizarre neighbor hijinks forcing people together when they'd much prefer to be alone. The drama centers around single people who enjoy everything about being single, except for that one pesky problem of always having to eat alone when dining out is designed for two.
The 16-episode drama comes from the PD-writer team behind Rude Miss Young-ae and stars Lee Soo-kyung (I Summon You Gold) as a 33-year-old lawyer who's been happily divorced and single for three years after a six-month marriage. Her main source of pleasure in life is delicious food, and lives by the mantra, "I live to eat!"
As a longtime lawyer our heroine is suspicious by nature, and grows increasingly wary of next-door neighbor Yoon Doo-joon (IRIS 2), whom she overhears lying constantly to every new person he meets. Not to mention that she catches him with a new lady-friend every time they cross paths, like in the teaser below. He's a mystery character whose job is undisclosed, but he's energetic and outgoing, and wants to be friendly with everyone he comes across (hence the lying, to always find some innocuous common ground with people). He decides right away to be friendly with neighbor noona, though she finds him totally weird for calling her noona all the time when they're virtually strangers.
Yoon So-hee (Sword and Flower) plays the heroine's neighbor to the other side, a design student ten years her junior who develops a crush on the oppa down the hall. And to round out the love square, Shim Hyung-tak (My Daughter Seo-young) plays the head lawyer at Lee Soo-kyung's firm, who drives her crazy almost on a daily basis. But it turns out to be his petty revenge because she rejected him back when he was a law student and doesn't even remember who he was or that she broke his heart. He's so doomed to have the plan backfire and fall in love with her all over again, right?
I sort of love the idea of a rom-com all about single-person households, and well, the food porn won't hurt either. Let's Eat will air once a week on Thursday nights, and premieres this Thursday, November 28 on tvN.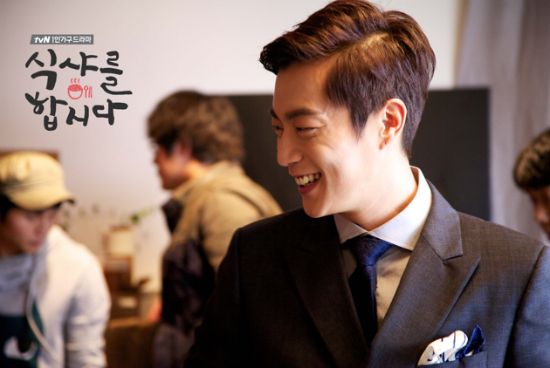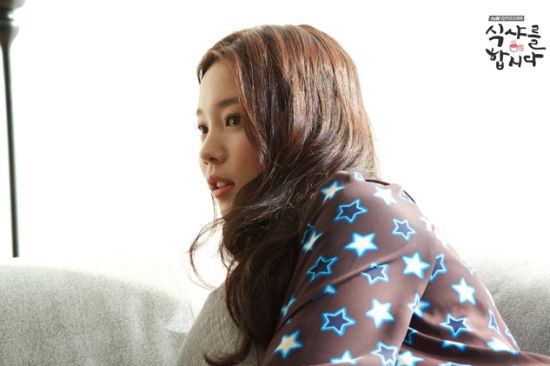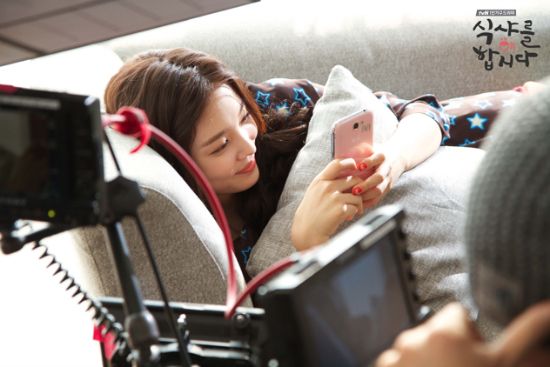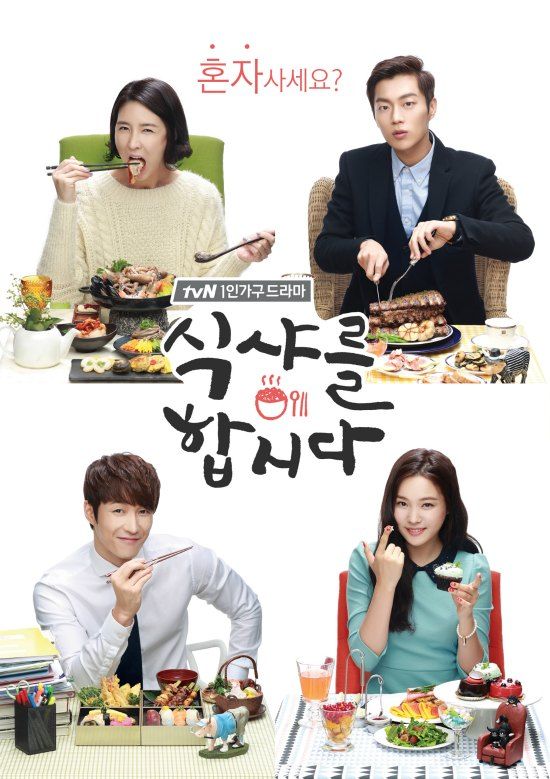 Via Joy News
RELATED POSTS
Tags: cable programs, Lee Soo-kyung, Let's Eat, Yoon Doo-joon