Park Ki-woong cast as zombie in omnibus film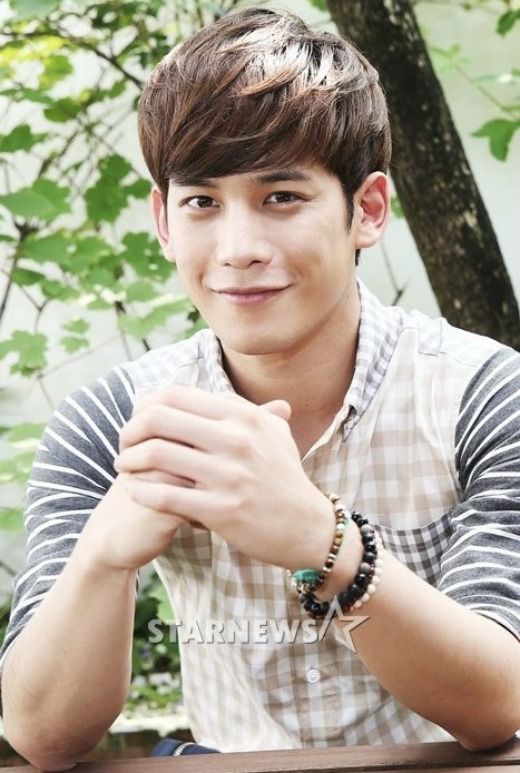 Well you can never fault Park Ki-woong (Covertly, Grandly) for playing it safe. I love that he always picks something new and different to play, and more importantly does it all with gusto. This time he's taking on his first zombie role in a 3-D omnibus film directed in three parts by Han Ji-seung (Papa), Ryu Seung-wan (The Berlin File), and Kim Tae-yong (Late Autumn). I'm not the biggest fan of 3-D, but I can see 3-D horror being its own special breed of fun (or heart-stopping terror, take your pick).
Park Ki-woong is starring in the section called I Saw You directed by Han Ji-seung, who also directed the drama Alone in Love and did a 3-D vampire short last year that was horror/romance. It'd be really fun if this new one could be a mashup like zombie comedy or zombie romance. Park plays the lead character, and all we're told about him is that he suddenly finds himself a zombie one day for unknown reasons. I wish we knew more about the plot, but I suppose Park Ki-woong playing a zombie is enough of a hook to get me to watch. He certainly has a flair for the weird characters, whether savant, idol, spy, or freedom-crusher, hero or villain, or all the gray in between.
Between Park Ki-woong's turn as a zombie and Gong Yoo considering grim-reaper-dom, it seems like 2014 will be a colorful year of sci-fi fantasy characters and some interesting new forays into genre films. Consider me one happy camper.
I Saw You starts shooting this December for a 2014 release.
Via Chosun
RELATED POSTS
Tags: Park Ki-woong