Trailer and stills for Kim Sun-ah's action thriller The Five
Okay, this trailer totally creeps me out, but in a good way. I'm happy that Kim Sun-ah's new revenge thriller The Five looks as dark and chilling as it was described early on, and though I'm not surprised that she threw herself into the role with gusto, there are definitely no traces of the rom-com queen in this role. The new film is a webtoon adaptation directed by the webtoon's creator himself, starring Kim Sun-ah as a woman who loses her family to a brutal attack by a serial killer leaving her in a wheelchair, and pours every ounce of her will into getting revenge.
To do so she assembles a team — The Five — including herself as the revenge architect, Lee Chung-ah (Wonderful Mama) as the tracker, Shin Jung-geun (Kkang-chulie) as the infiltration specialist, Ma Dong-seok (A Warm Goodbye) as the muscle, and Jung In-ki (Two Weeks) as the doctor in charge of finishing the job. She makes a dangerous deal with each of them, and together they plan the perfect murder.
The trailer starts out with her cold declaration that if there is a god who allowed that serial killer to be, she'll go ahead and kill that god too. She assembles her team, offering to cut out her own heart if they can just kill him. The chase begins, and then the twist comes as they discover that it's possible that they're not chasing him, but being chased instead. And then the killer (played by Sword and Flower's Ohn Joo-wan) creeps up behind her to hang a necklace around her neck and whispers: "Don't turn around." Aaaaaack. Okay, you've got my goosebumps.
The Five hits theaters November 14.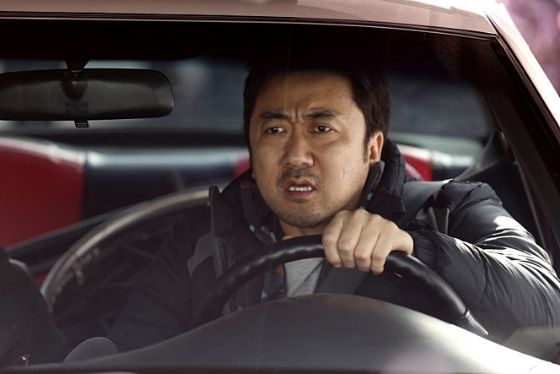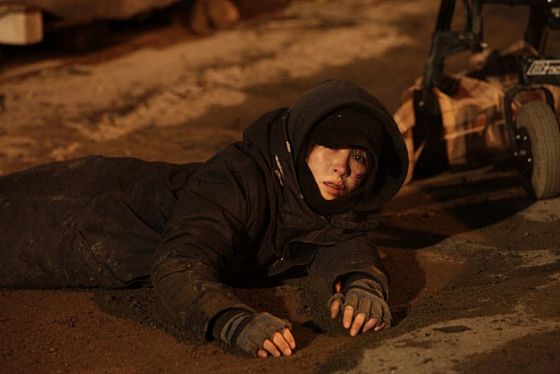 Via Herald Biz
RELATED POSTS
Tags: Kim Sun-ah