Choi Jin-hyuk, Song Ji-hyo up for cable medical rom-com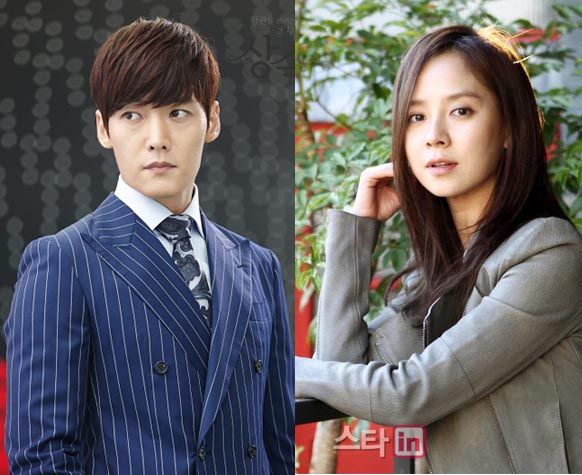 Looks like tvN knows a good thing when it sees it, because it's keeping the new weekend drama timeslot it created for Answer Me 1994 and lining up its follow-up drama: a romantic comedy potentially starring Choi Jin-hyuk and Song Ji-hyo. Offers are out to both actors, who are both said to be favorably considering (decisions not final yet, yada yada yada). But that would be a pretty great match-up, wouldn't it?
The drama is titled Emergency Couple, and is set, aptly enough, in an emergency room. The two leads were married through medical school, but divorced and went their separate ways… until they find themselves working in the same ER. Thus begins their second chance at courtship as initial bickering leads them back to romance.
Which sounds great and all, only… I in no way want my emergency room doctors distracted by sexual-angst-driven bickering! Professionalism please? The drama does promise to depict sincere growth as well as the life-and-death stories of the work in the hospital, so we can hope that the romance works its way into the proceedings in a natural way. (I have an aversion to medical dramas that are really just romance dramas wearing doctor's gowns.)
It's about time Choi Jin-hyuk gets to headline his own romantic drama, 'cause the man can sizzle when he's on and it's so sad when he doesn't win his love. He's gotten sidetracked a bit with some not-so-great dramas (Panda and Hedgehog, It's Okay Daddy's Girl) but his star is on the rise and this year solidified his popularity with Gu Family Book and Heirs. Song Ji-hyo hasn't had a hit drama in a while (her last three being Mandate of Heaven, Gye Baek, and Crime Squad) but she's got a sassy on-air personality and I'd love to see her in a straight-up rom-com.
Emergency Couple will be directed by PD Kim Chul-kyu, who, yes, has the terrible Paradise Ranch on his resumé but also the better-received cable drama She is Wow from earlier this year, as well as political drama Daemul and historical hit Hwang Jini. Writing is Choi Yoon-jung of the 2002 mania hit Ruler of Your Own World; on the upside, it was a well-regarded drama, but on the downside, she wasn't the main writer and it's her only credit.
The drama will follow Answer Me 1994 as tvN's next Friday-Saturday series, premiering in January.
Via Sports Chosun
RELATED POSTS
Tags: cable programs, Choi Jin-hyuk, Emergency Couple, Song Ji-hyo