Lee Bo-young courted for new time slip drama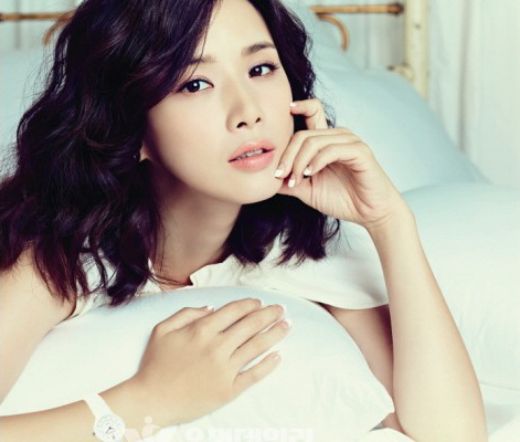 It looks like we've got another time slip drama on our hands for the new year. SBS has decided on God's Gift – 14 Days as their new Monday-Tuesday drama set to follow Warm Words, and they're courting Lee Bo-young (I Hear Your Voice) to headline. The drama is about a mom who travels back in time to save the child she lost, so I guess it sort of makes it a time-travel drama AND a condensed-time drama, kind of like Mi-rae's Choice crossed with Two Weeks?
The new drama comes from the PD of Dummy Mom and the writer of Iljimae (the Lee Jun-ki version). It's the story of a mother who loses her child and then gets the chance to go back in time to do it all over again and fix fate. Maybe in that sense it's most like Nine, which then of course makes me worried she'll have an even bigger price to pay for "fixing" things. Not that you could stop a mother from fighting tooth and nail to save her child, obviously. It sounds like a strong premise so hopefully the execution will yield something good.
It seems like a fantastic role for Lee Bo-young, who has had quite the year in dramaland with two big hits and a daesang nomination going into award season. It would be nice for it to be a dramatic thriller more than a melodrama, though I'm sure the setup itself will wring tears. She's considering favorably for now.
God's Gift – 14 Days is set to premiere in February.
Via Sports Hankook
RELATED POSTS
Tags: God's Gift – 14 Days, Lee Bo-young