Lee Pil-mo and Choi Yeo-jin join Emergency Couple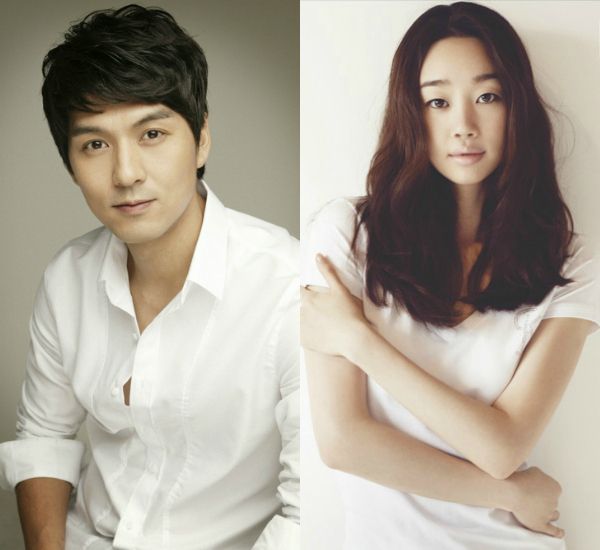 Now that upcoming tvN rom-com Emergency Couple has secured its leads in Choi Jin-hyuk and Song Ji-hyo, it's time to start staffing the hospital. I'm not sure why we've got such an onslaught of medical dramas lately, but I'm hoping that the romance and comedy aren't just empty monikers in this one. Lee Pil-mo (Light and Shadow) and Choi Yeo-jin (Incarnation of Money) have been cast as second leads, and they'll be joining the lead pair as doctors who all work in the same emergency room.
The 20-episode drama is set to be a Friday-Saturday show on tvN, taking over Answer Me 1994's timeslot when it ends. It stars Choi Jin-hyuk and Song Ji-hyo as a couple who got married while in med school because of a "fateful meeting, fearing they might never meet again." Then they ended up divorced because they fought like cats and dogs, and left each other "wishing that they'd never meet again." Six years later, they end up interns in the same emergency room, and are forced to work together while bickering as always. I love the setup of a couple that already fell apart once—the angst is inherent in the premise, and the flashbacks will likely be bittersweet. I'm also just excited about the lead pairing because (fingers crossed) they should be really cute together.
There isn't much info on the second leads, other than the fact that they're also doctors. Choi Yeo-jin and Choi Jin-hyuk were co-stars in I Need Romance for tvN, but they hardly shared any scenes in that drama. That'll likely change this time around, though we'll have to wait to find out just how large this staff and how complicated its attendant romantic entanglements will be. The drama starts shooting mid-December, which means Choi Jin-hyuk is pretty much going straight from the set of Heirs to his next project. At least he won't be wasted in this one?
Emergency Couple follows Answer Me 1994 and premieres in January on tvN.
Via Joongang
RELATED POSTS
Tags: Choi Yeo-jin, Lee Pil-mo