Prime Minister and I: Episode 1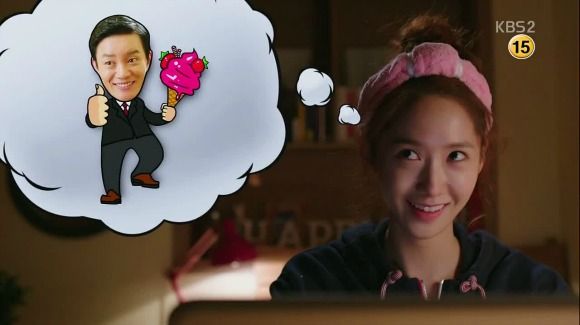 Next in the KBS rom-com lineup is Prime Minister and I, whose light and breezy tone took me by surprise. I knew to prepare myself for the cute, but I didn't expect it to also stir the heartstrings in the first hour. There's promise and potential in a story that moves fairly quickly that contains both heartwarming and funny notes. And damn, a prime minister has never looked this good.
Even though Prime Minister and I took in last place at 5.9% against its competitors (Empress Ki [♥] led the pack with 20.2% and A Warm Word followed with 6.8%), maybe a contract marriage is just the kind of hijinks medicine I need.
SONG OF THE DAY
Standing Egg – "Runner's High" [ Download ]
Audio clip: Adobe Flash Player (version 9 or above) is required to play this audio clip. Download the latest version here. You also need to have JavaScript enabled in your browser.
EPISODE 1 RECAP
We open at a banquet hall where preparations are underway, leading up to the arrival of our hero, Prime Minister KWON YUL (Lee Beom-soo) and his wife, NAM DA-JUNG (Yoon-ah), who greet the roomful of dignitaries with a smile.
But there's a different story that lies beneath those adoring smiles as the power couple turns to each other… and exchange looks of distaste.
An imagined Matrix style fight scene points to a more tense and hostile relationship between them. And while the world may regard her husband as a respected public figure, our heroine doesn't share in that opinion because, well, they're in a contract marriage.
In order to understand how we got here, we rewind to two months earlier at a restaurant where our heroine Da-jung is chasing another celebrity tipoff. We see Yul sitting in another private room, shocked to be told that the president has nominated him as prime minister-elect.
Though three previous candidates have failed their confirmation hearings, Yul accepts his nomination and is told to keep the news under wraps until the official announcement is made tomorrow.
Meanwhile Da-jung follows the celebrity entourage outside and wonders why the rumored couple hasn't shown up yet, until she realizes that one of the star's "girlfriends" is in fact, wearing a wig. She snaps photos of the cozy-looking pair, and then gasps when Yul photobombs her money shot, having heard the clicking of her camera nearby.
Da-jung tries to shoo him away quietly when he marches up to her, demanding to know what she's doing. Thinking she's a reporter trying to get first dibs to cover his candidacy, Yul wrenches the camera out of her hands to delete his photos.
Naturally she has no idea what he's talking about, but that's when he sees the other paparazzi photos. He asks if she has no shame about digging into other people's personal lives and calls her life pathetic, leaving her offended in his wake.
However the noise has caught her targets' attention, and Da-jung is forced to run when she turns to meet their angry stares.
The announcement is made the next day, but there's one person who watches the news with a stern face. This is PARK JOON-KI (Ryu Jin), whose character description describes him as Yul's brother-in law and political rival.
Though he says he's not bitter about being passed over for the job, he definitely harbors those feelings, as evidenced in his determination to find a wrinkle that will stop Yul's rise to political power.
At the office, Da-jung exclaims at a photo of Yul in the papers, and her editor boss gives her (and us) the backstory on the handsome and sexy politician: Getting his start as a prosecutor, Yul gained public favor working at the National Assembly and earned the nickname "Yeoido's Lee Byung-heon." Ha.
Unfortunately his late wife tragically died in a car accident years ago while he was the governor of Jeju Island, leaving him to raise three young children on his own. He's currently ranked as the most eligible bachelor in the political and celebrity market in the nation.
Da-jung wonders what their small entertainment tabloid publication would gain from chasing after a politician. She's told that what their readers will be interested in isn't the economy or politics, but whether there's more to the relationship with the female secretary who's worked at Yul's side for the past decade.
So Da-jung joins the other reporters as they pelt Yul with questions, all hoping to get a remark, when Da-jung calls out a question that stops him in his tracks: "Do you have any plans to remarry?"
That grabs everyone's attention, and Yul turns around to directly ask her what politics means. He recites a textbook definition back at her, driving the point home that her question has no relevance here, and then finishes, "Is that enough of an answer for you?"
The other reporters snigger at her after he leaves, wondering to themselves what a third-rate celebrity gossip reporter is doing here. But Da-jung is nothing if not determined and refuses to give up.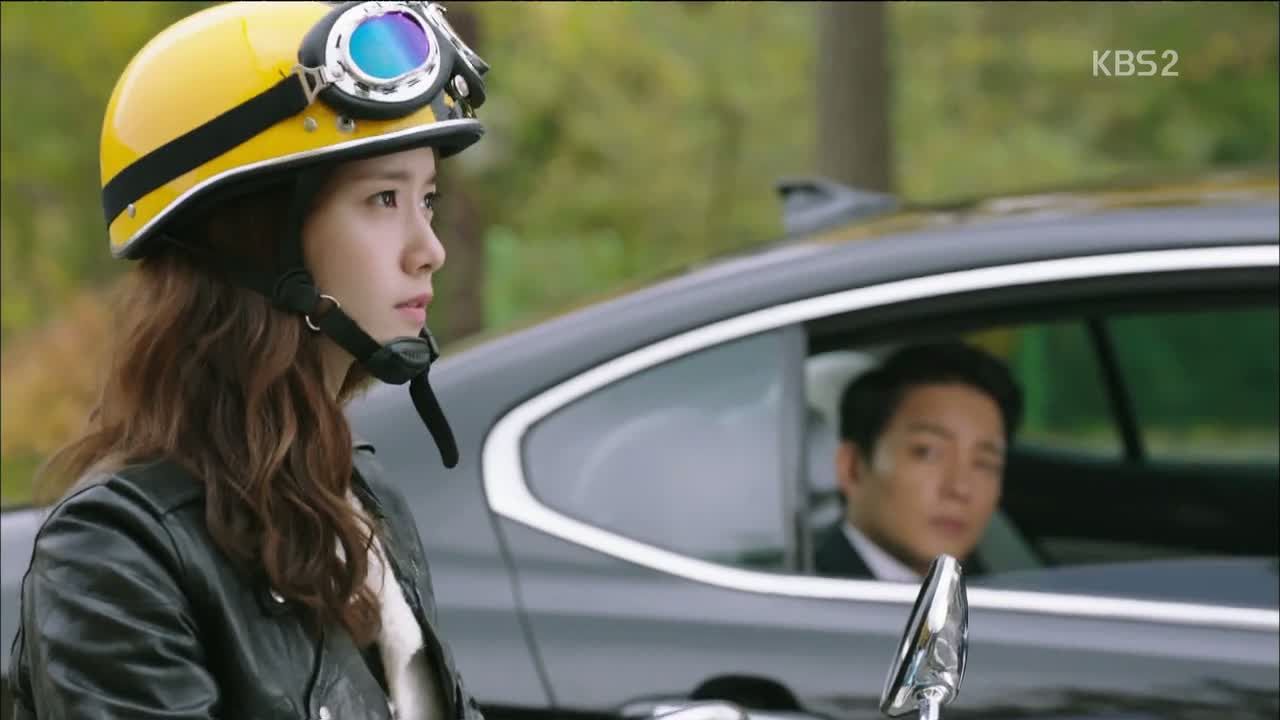 A minute later we see Da-jung following alongside Yul's car on her scooter. It doesn't escape his attention, and he confronts her when they're both stopped at a red light.
It's only now that he also recognizes her from the previous night and scoffs when Da-jung admits to it sheepishly. His secretary SEO HYE-JOO (Chae Jung-ahn) asks why she's following them, and Da-jung hesitates before answering that she's hoping for an interview.
To her surprise, Yul agrees on the spot, and Da-jung abandons her scooter and helmet right then and there. Haha.
She climbs in cheerily and decides to call him "Prime Minister," finding the "elect" attachment is too tedious. It's pretty hilarious how shameless Da-jung is as she freely sniffs him and asks what cologne he uses. Slightly horrified, he answers, "I don't."
He finds her superficial questions utterly ridiculous, to which Da-jung explains that she's just trying to break the ice. So he says he has a question of his own—does she know where they're headed right now?
Next thing we know, Yul arrives at the police station dragging in a screaming Da-jung behind him. She exclaims that Yul is still the prime minister-elect and therefore has no authority to throw her in jail. To that, Yul sums it up in a few words: "She's a stalker." HA.
Back in in his office, Yul interviews a candidate applying to be his aide. This is KANG IN-HO (Yoon Shi-yoon), who explains that he always placed second because he'd rather have someone recognize his worth than just placing first and going on interviews.
In-ho honestly admits that he's not interested in being any typical aide, but more along the lines of a chief advisor to help Yul become someone greater if that's what he wants. Yul says that'll be his job to the president but hires In-ho on the spot anyway, impressed.
But there's a mysterious aura about In-ho as he casts a dark look back at the office door. Hmm. And it seems Hye-joo has picked up on it too, but she casts her suspicions aside for now.
Da-jung gets dragged out by security guards, indignant to be told that she's been barred access to the building. Looking at her cleaning lady getup, I do have to give her points for trying.
Another reporter steps up to put her in her place, but she's not having it and attacks him with her mop before getting dragged out again, all the while cursing up a storm.. Puhaha.
Yul arrives moments later and scoffs to hear Da-jung has tried to drop by again. But before he can dwell on it, he's met with a visitor in the form of Joon-ki.
Yul is sharp enough to know that his brother-in-law isn't just here to offer his congratulations, and sincerely tells him that he doesn't want to have to compete with Joon-ki for the prime minister position.
Joon-ki tells him to withdraw his nomination then and it's clear that he still blames Yul for his sister's death seven years ago. This is his last warning, Joong-ki reminds him, or he'll come to regret it. And we know that those words always hold true in dramaland.
Meanwhile, Da-jung plays a game with her father while she visits him at the hospital. They have an adorable bickering relationship as Dad lectures her about how she's still single. Da-jung retorts that she's pretty and popular enough as it is. Cute.
Dad rises from his chair to greet his wife and her mother… a doctor whom Da-jung greets politely. Wait, something's not right.
Sure enough, the doctor confirms that although Dad is adjusting well enough, dementia is still a degenerative disease. Da-jung rejoins her father and asks why he's so fixated on her getting married. He wants to be able to see his grandkids get married, Dad answers, so she'll get married soon, right?
Da-jung promises that she will. But as she massages his shoulders, she thinks to herself sadly that she won't be able to fulfill Dad's wish because she wants to stay and take care of him.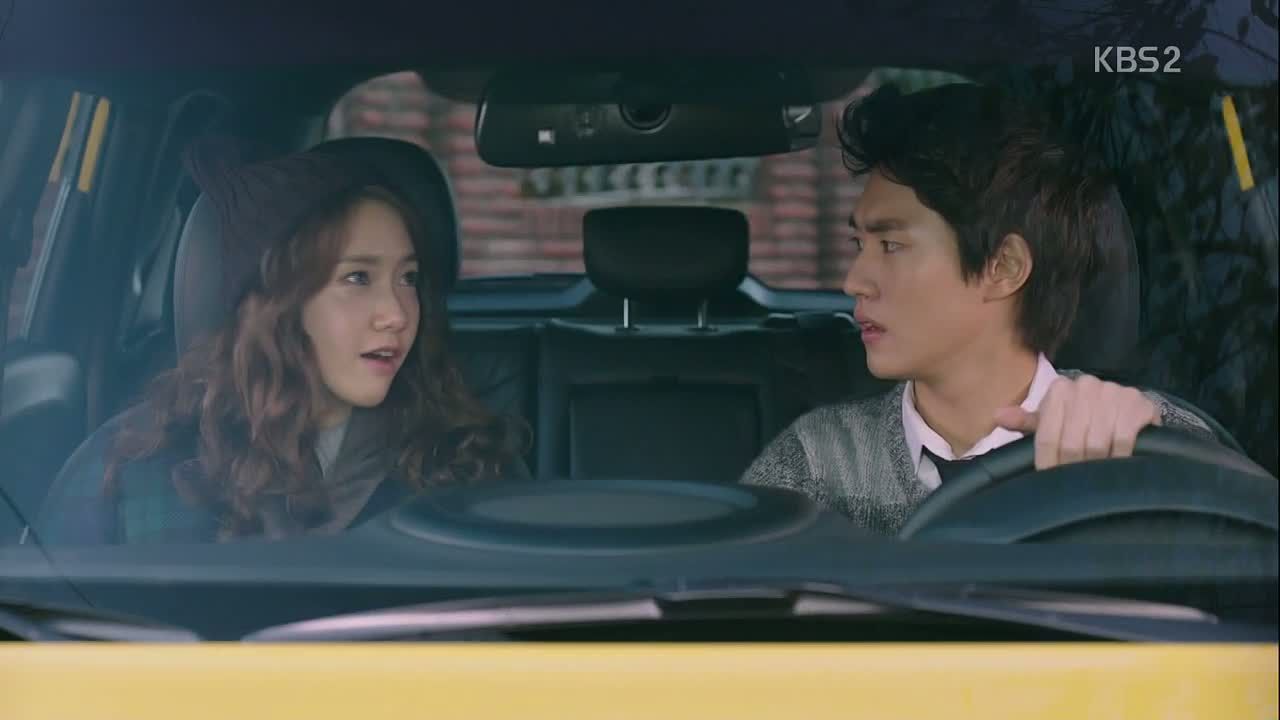 Da-jung is given a breakdown on Yul's three kids from her co-worker Hee-chul (aw, Lee Min-ho): Eldest son Woo-ri is fifteen years old, middle daughter Na-ra is twelve, and youngest son Man-se is seven years old. Ha, you can't get more patriotic when your kids' names spell out "Our Nation Hooray!"
Although Da-jung doesn't feel right about going to such lengths to get a juicy scoop, she can't go back to her boss empty handed again, so she resorts to find her own way.
Rifling through the garbage outside Yul's house gets her nowhere, but that's when In-ho spots her. She pretends to be a curious Japanese tourist, and In-ho humors her by replying in Japanese and displays his impressive fluency in foreign languages until he guesses that Korean is likely most comfortable for her. Ha, busted.
He identifies himself as the prime minister-elect's aide and figures that she's a reporter. He lets her off with a warning this time, but then breaks into an amused smile after she leaves.
Yul is still mulling over his brother-in-law's words when he gets word that little Man-se is missing. We see the little boy bawling his eyes out in front of the convenience store in the company of the jerky reporter who insulted Da-jung earlier.
That's where Da-jung sees them and another snack is enough for Man-se to temporarily stop crying. When the reporter asks him again about Daddy's relationship with his secretary, Da-jung marches up to them and tells the boy not to say anything to the bad man.
The reporter laughs when Da-jung chides him for trying to pry information out of a child, but he runs off when she reminds him that Man-se's father will take issue with it.
Back at the house, Hye-joo worries whether they need to report the incident as kidnapping. At the question if there were any suspicious lurkers around the house, In-ho mentions a young, female reporter. Uh oh.
At the same time, Da-jung walks little Man-se home by the hand with the reminder that he should never follow strangers. She says his family must be worried about him, to which he replies that nobody worries about him at home because they're all too busy to care. Aww.
He asks what news publication noona is associated with and recognizes Scandal News as that "paparazzi tabloid." Heh. He assures her that he didn't tell that man anything because Daddy told him not to trust reporters—he only followed him out earlier to get a free snack out of it.
He runs on ahead to the playground and demands that ajumma buy him another snack. Huh, I'm getting this niggling feeling that he doesn't get properly fed at home. Da-jung says that she's not an ajumma and says he can eat when he gets home, which is when Man-se starts whining and breaks down in tears.
That's when Yul comes running, having searched the entire area calling out his son's name. His first words are of scolding, and then follows Da-jung, who silently excuses herself.
He calls after her to stop, and while he doesn't take her to be a kidnapper, he does demand to know how long she'll plans to live her life this way, wheedling information out of his children. Did she ask the boy about his father's favorite color or if he were dating and wanted a new mother?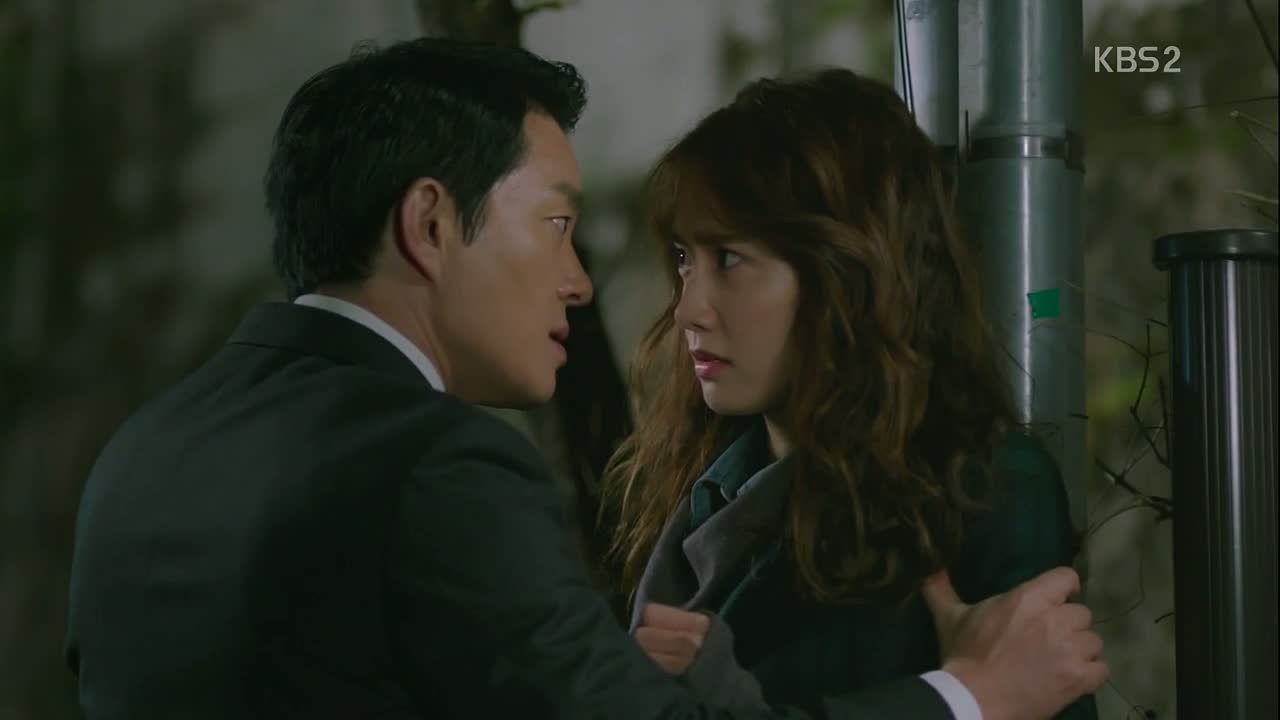 Da-jung is taken aback by the stinging words of accusation and suggests that they leave it at that. But Yul pushes her into a pole and says he isn't finished talking yet. He tells her to listen up and leans in… and unbeknownst to them, a camera snaps photos of them in this cozy position.
He issues Da-jung a final warning not to appear before him again if she wants to remain a reporter. He turns away at that as angry tears fall from Da-jung's eyes. Then back at home, Yul quietly tucks his son in bed.
It's clear that Yul runs a tight ship at home as he lines his children up the next morning to lecture them about not talking to reporters. When Man-se says all he did was eat bread, Yul jumps to the conclusion that Da-jung tried to bribe his children.
But Man-se corrects his father, saying that it was a man who bought him the snacks and the other reporter ajumma chased him away. In-ho smirks, amused.
Speaking of whom, Da-jung screams to her editor that there's no way in hell she's going to write a story on Yul, and he can fire her for all she cares. She's still huffy in her chair when she gets a call.
That takes her and her co-worker Hee-chul back to the prime minister's office building where the jerky Reporter Byun cackles to hear that she's here for an interview.
But Da-jung holds her head up high, and In-ho comes to collect her moments later, to Reporter Byun's amazement. And in the elevator, Da-jung wonders if little Man-se had anything to do with the prime minister-elect agreeing to the interview after all.
Da-jung keeps a close eye on Yul and Hye-joo before the interview, accidentally falling over in her attempt. She then asks for both staffers to step outside for the interview, but fires her first question while they're still within earshot: "What is your relationship to Hye-joo?"
When Yul asks why he should answer such a question, Da-jung cheerily replies that the people want to know. So is he choosing not to answer or can't? Yul answers that Hye-joo is his college hoobae and secretary, an answer that Hye-joo seems disheartened to hear.
After getting her main question addressed, Da-jung turns to his likes and dislikes and gasps when they share the same tastes in ice cream and music. He gets increasingly agitated with every question and she asks if he's expecting some boring political question he gets asked a hundred times over. Well, she has a point there.
She proceeds to ask about his children's favorite things, their hopes and dreams, and so on, which are all questions Yul can't give an answer to because he doesn't know. Aw, there's something so sad about the realization that you don't know a single thing about your kids.
Da-jung basically says the same but she understands how that's possible because her father raised her on his own, too. "It's hard raising them on your own, isn't it?"
That finally grabs his attention, and he asks if they're finished yet. But Da-jung has one last question: "When was the hardest time in your life?" A brief flashback takes us to the day of his late wife's accident and a moment of Yul crying alone.
Yul rises from his seat, saying that her ten minutes are up. Da-jung follows him out in time to hear that he has something to say to her. She wonders if he's trying to apologize for last night, but he scoffs that he wanted to remind her to stay away from him.
She presents him with a gift and whispers that they're boxers, but he tosses it back to her saying he doesn't wear those. Ha, was that your way to coax another answer out of him? Satisfied, she shoves the box at In-ho and runs off, giggling that the prime minister candidate wears briefs.
Da-jung revels in wrapping up a successful interview in the car with her co-worker. Recalling Yul's sullen expression, she says there's something different about him and wonders why he couldn't give an answer.
At the same time, Yul thinks back to Da-jung's question about when the hardest point in his life was while looking at a photo taken with his late wife. He puts it away when there's a knock at the door.
Hye-joo offers him some comforting words for getting through a pointless interview, but Yul answers that it wasn't that bad. She starts to say something but stops herself, and then sighs outside his office, telling herself that the way things are is enough.
Da-jung stumbles across a headline about Yul's deceased wife on the internet, which I have to wonder—didn't your boss already tell you about that? In any case, she berates herself for asking such a loaded question and sits down to write her article.
She giggles at the mere imagination of her titles ("The Prime Minister Who Wears Briefs" "The Prime Minister Who Likes Strawberry Ice Cream"), and now I can't see Lee Beom-soo the same way ever again.
It's an online hit with hundreds and thousands of views, her boss rushes to her with piles of money, and In-ho greets her with a tough-guy hug. Hee, it's a dream, isn't it? Puhaha, let's just go with it.
Best of all, Yul comes to offer her a job with a bouquet of roses in his hand and a flirty wink. Hahahaha.
Da-jung wakes the next morning to the sound of frantic knocking at her door. It's her co-worker Hee-chul, who confirms that she definitely made headlines, and then whips out the newspaper.
And though her face is obscured, there's no doubt (to them) that it's Da-jung and Yul on the front page.
Meanwhile Yul demands to know who it was and orders that they block the headlines. But this is a tech-savvy era and the public response is virtually immediate as they try to guess who the mystery lady is and one rumor wonders if the school uniform-like outfit points to a minor.
Why shouldn't I be surprised that Joon-ki was behind the order as he smirks that Yul is now done for? Hye-joo thinks the same, but Yul won't accuse his brother-in-law without proof.
It's only a matter of time until the other papers find out that the lady in question is a tabloid reporter, so In-ho suggests that they use the scandal to their advantage for an offensive attack: reveal Da-jung to the public.
It doesn't matter if it doesn't make sense—they'll have to make it that way "because people aren't interested in the truth." Their only way now is to say it was a conspiracy plot between Da-jung and Joon-ki.
Yul steps out for some air, and when Hye-joo says they have to act soon, he surprises her by saying that they cannot frame Da-jung, his career be damned. It's a matter of principle for him, and he believes it isn't right to bring her down to save himself.
Reporter Byun talks a big game to his fellow journalist, claiming that sure he knows who the girl is but he can't say who it is. He doesn't actually know, but then he sees Da-jung and recalls that she was wearing the same outfit as the photo the other night.
He chases Da-jung to the elevator but misses her by seconds, and then searches for her upstairs. She tries to escape notice… which is when a hand pulls her around the corner and Da-jung looks up to see Yul.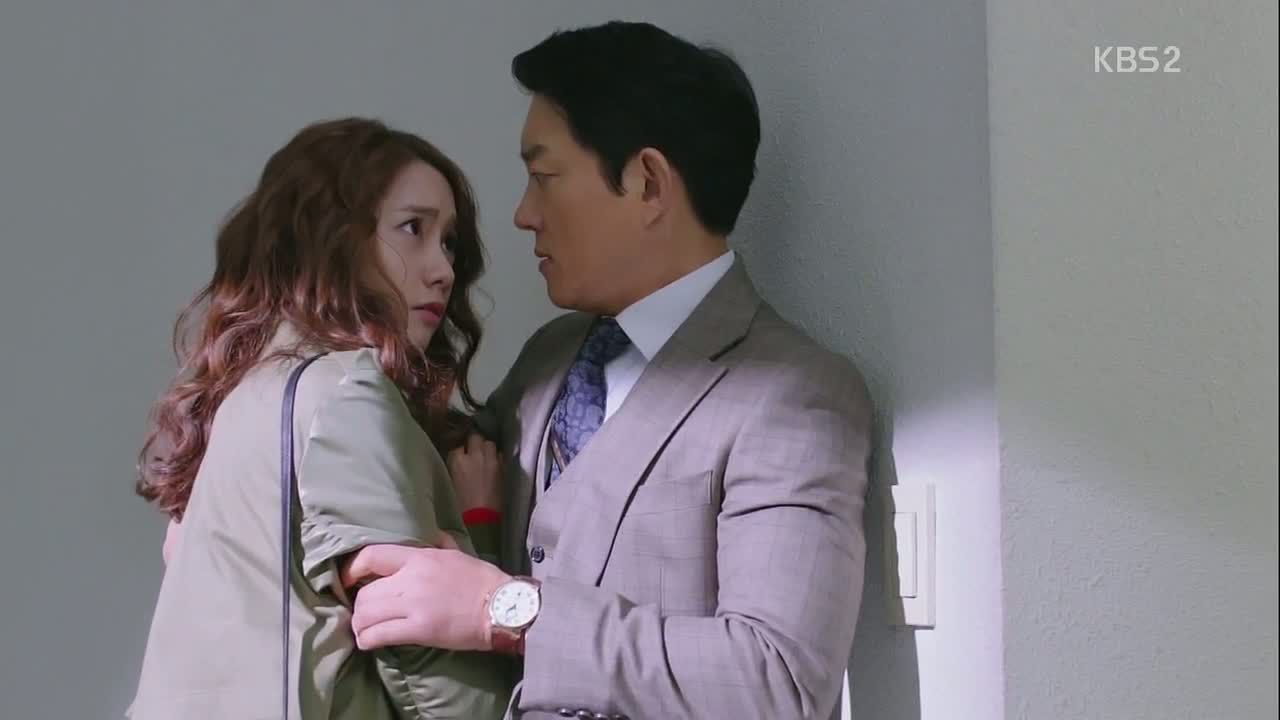 COMMENTS
Even with the slew of promotional materials prior to the show's premiere, I still managed to come into the first episode somewhat blind and found myself pleasantly surprised by the hour. Maybe it's just me when it feels like it's been forever and day since I've seen a contract marriage hook in the rom-com genre of dramaland, which might be why it feels that much more refreshing.
I like our heroine in Da-jung, and this might be the first time I enjoy watching Yoon-ah in a leading role since her previous projects have left me wanting. Her hilarious shamelessness is accompanied by an active imagination and a kindhearted nature, which shouldn't surprise me when her name alone means affectionate/warm/gentle, etc. I like that she owns her daytime job as a tabloid reporter and is willing to go the distance whether that requires her going undercover or just shoving a box at someone to figure out what kind of underwear he wears.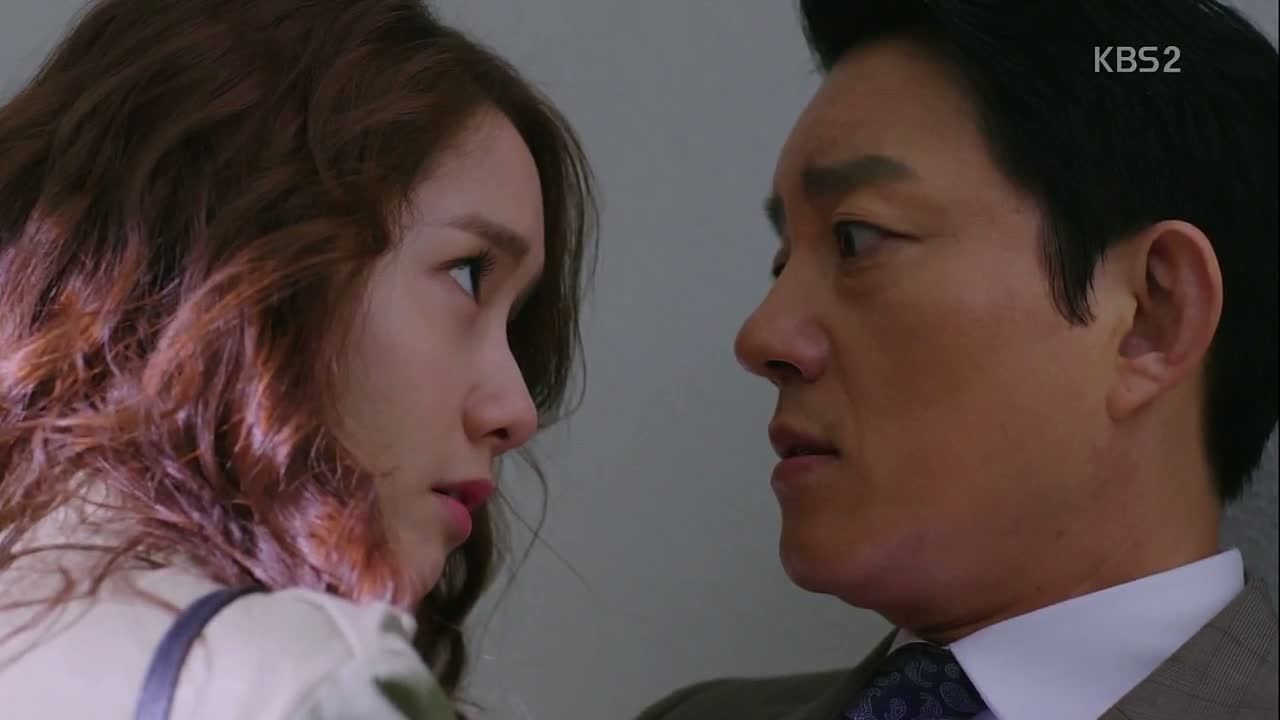 I had worried whether the age gap between our leading actors (whose real-life age difference is 20 years) would affect their romantic chemistry. But that worry soon dissipated when seasoned actor Lee Beom-soo showed up on screen, 'cause let's face it—he could have chemistry with a cactus if the role called for it; it's like he possesses this mysterious power to make any actor whom he's acting with considerably better, a quality that I both envy and admire. That isn't to say that Yoon-ah isn't standing her own, but it is nice when you can draw from that energy well from your acting counterpart.
While the show isn't striving to do anything particularly new with some parts that leaves faint reminders of other shows and movies, I do like the mysteries we do have in front of us. Yul's stone-faced, principled character feels a bit like Captain Von Trapp, but there are hints that he does care for his children despite running a strict household. It was a sad moment when he couldn't answer any question regarding his children, having realized at that moment that while he's raised them, he doesn't know them. I'm sure that there must be more to his late wife's accident, and I hope for Ryu Jin's character that he's more than a bitter brother-in-law or else it would be such a pity of such a fantastic actor.
There's still a question mark about In-ho (Yoon Shi-yoon), whose alliance I can't pinpoint just yet. There's a hidden ambition and drive that lies beneath, which I'm excited to uncover as we move forward. I admit I initially scratched my head when the actor signed on for a second leading role (and the same goes for Chae Jung-ahn), but I'm trusting that they made a good decision and have faith in the story, which looks promising, bright, and heartwarming.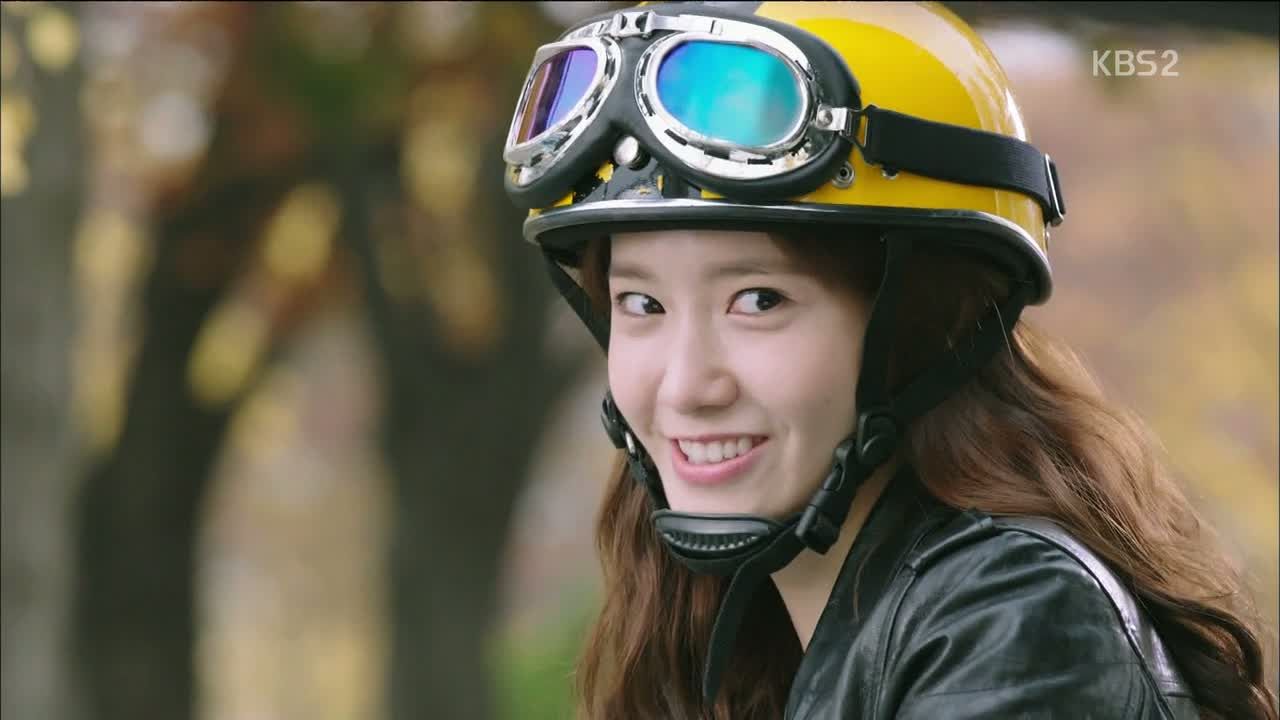 RELATED POSTS
Tags: Chae Jung-ahn, featured, first episodes, Lee Beom-soo, Prime Minister and I, Yoon Shi-yoon, Yoon-ah