Santa presents: Things I Learned from Dramaland
The one good thing about working one day a year and outsourcing most of your menial labor to elves is that it gives you plenty of time to watch dramas. This year I discovered that I had watched them all wrong before, because when you watch with an open mind, you can gain valuable life lessons about love, forgiveness, and the true meaning of Christmas. So I wrote down all of the nuggets of brain-gold that I mined from this year's shows, which I'm sharing with you now.
Far be it from me to deny you all the wisdom dramaland has imparted upon me. Live and learn, my grasshoppers.
SONG OF THE DAY
J Rabbit – "We Need a Little Christmas" [ Download ]
Audio clip: Adobe Flash Player (version 9 or above) is required to play this audio clip. Download the latest version here. You also need to have JavaScript enabled in your browser.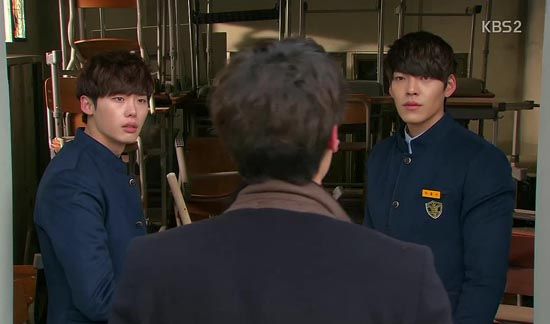 School 2013: All problems start at school. You should just drop out.
Jeon Woo-chi: Friends and lovers will always betray you. Stab them in the back first.
Childless Comfort: Don't have children. Duh, it's in the title.
Sirius: There's always an evil twin. Blame everything on him.
Level 7 Civil Servant: Incompetence will always be rewarded. Strive for incompetence.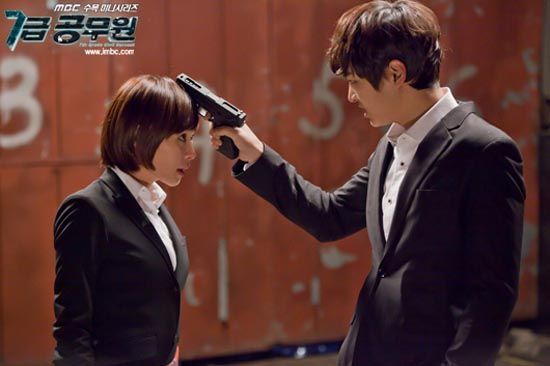 Nail Shop Paris: No matter what my insurance company says, manicures count as therapy.
Dating Agency Cyrano: If people fall in love, they'll forgive being tricked into it. The ends always justify the means.
Empire of Gold: Family's a bitch. Every man for himself.
You're the Best, Lee Soon-shin: Family's a bitch. Get a new one.
That Winter, The Wind Blows: Blind people are asking to be taken advantage of.
Mi-rae's Choice: If your future self ever comes knocking, just send her packing. Maybe take some investment advice first.
Heartless City: Officer, I don't know where those drugs came from, but I swear I'm really an undercover cop. Honest.
Answer Me 1994: Choosing is hard. Polygamy is easy.
Jang Ok-jung, Live By Love: Okay, so sometimes polygamy is not so awesome.
Cruel Palace: War of the Roses: If you're going to go with polygamy, then maybe do some background checks first.
Secret: Love is the best revenge. Or is revenge the best love?
Heirs: If you don't get what you want, cry about it until you do.
Basketball: Nine fingers are just as good as ten.
Queen's Classroom: Children will never appreciate you. Consider a different profession, like assassin. Or florist.
Monstar: Ditch that electric guitar and join an orchestra. Those dudes win everything.
Who Are You: Grieving is hard, but thankfully amnesia takes the edge off the pain.
I Hear Your Voice: Hearing other people's whiny problems is the worst superpower I've ever heard of. Here, have a drink.
Gu Family Book: Then again, if you DO have superpowers but are just too dumb to use them, well then that's your loss.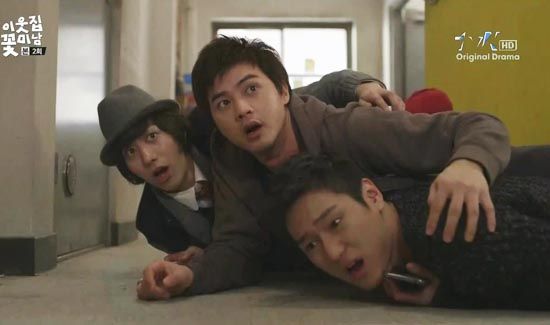 Flower Boy Next Door: Good fences make good neighbors. So do restraining orders.
Nine: Look, if you were willing to sacrifice your health to time travel via incense, you could've just called me. I would've let you use my Christmas Eve wormhole for the low, low price of a thousand bottles of whiskey.
Two Weeks: If you wake up in a pool of blood, make sure it's not yours, then run.
Mandate of Heaven: On the other hand, running away sends the wrong message. Stay and frame someone else instead.
Shark: If you're going to commit murder, definitely get a new face first.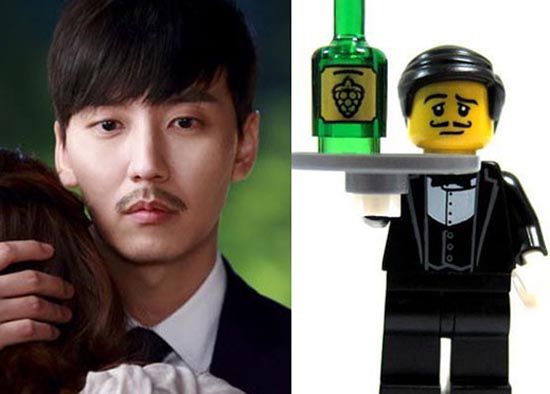 Medical Top Team: If you're just one genius in a pool of geniuses, doesn't that make you all unspecial? Genius Rule No. 1: Avoid other geniuses.
Good Doctor: Misunderstood genius makes you a loose cannon. Genius Rule No. 2: Better to scare it out of you early.
Goddess of Fire Jung-yi: If you're the best at something, people will always be plotting against you. Genius Rule No. 3: Hide your genius.
Ad Genius: If you try real hard, people will assume you're a genius anyway. Genius Rule No. 4: Fake it till you make it.
Master's Sun: There's a ghost behind you telling you to give me all your money, I swear. If you don't, you'll die. Really.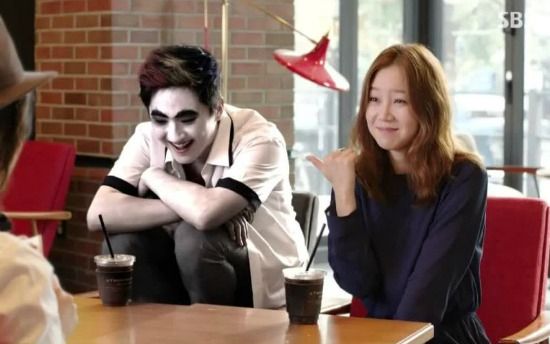 RELATED POSTS
Tags: 1 show to rule them all, Answer Me 1994, Basketball, Dating Agency Cyrano, Empire of Gold, featured, Flower Boy Next Door, Good Doctor, Gu Family Book, Heartless City, Heirs, I Hear Your Voice, Jeon Woo-chi, Level 7 Civil Servant, Mandate of Heaven, Master's Sun, Medical Top Team, Mi-rae's Choice, Monstar, Nail Shop Paris, Nine: Nine Time Travels, School 2013, Secret, Shark, Sirius, That Winter the Wind Blows, Two Weeks, Who Are You (tvN), year in review, year in review 2013, You're the Best Lee Soon-shin