Song Kang-ho and Im Shi-wan in The Attorney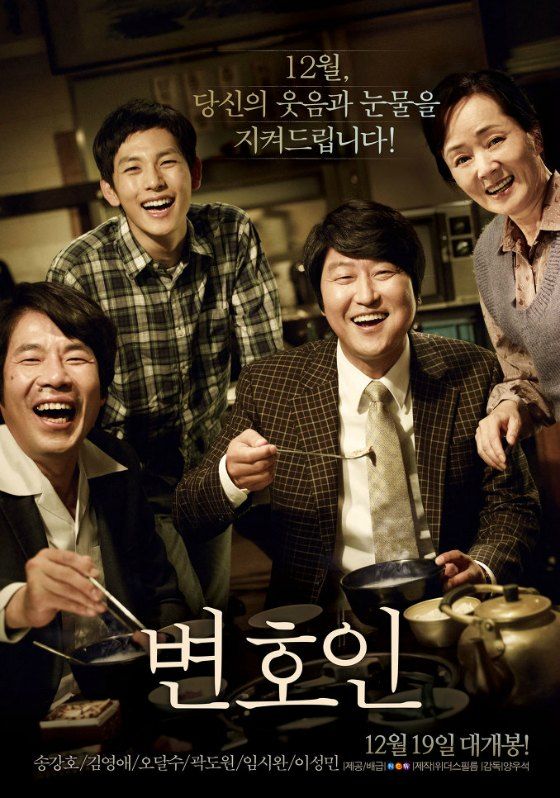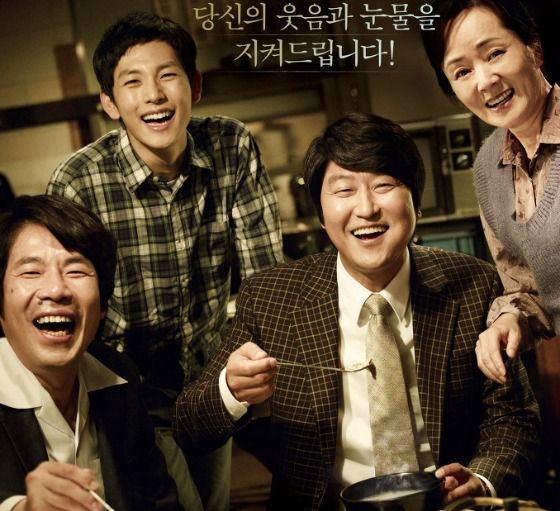 And another Song Kang-ho film takes the box office. Here's a peek at the new movie The Attorney that opened in first place with 1.7 million tickets sold this past weekend, about a tax lawyer who ends up taking on a human rights case when a student activist (played by Im Shi-wan) gets unfairly jailed and tortured. The feel-good human drama is being called the next Miracle in Cell No. 7, which can only mean good things.
The film is set in 1980 Busan, and Song Kang-ho stars as self-made man who becomes a lawyer with zero connections and prospects. While he's poor and struggling, he frequents a small family-owned restaurant run by a mother (Kim Young-ae) and her son (Im Shi-wan). The son is especially kind to the ajusshi and lets him eat for free when he has no money, which he promises to repay someday. The lawyer eventually chooses to practice tax law because it'll bring in the best income, and along with partner Oh Dal-soo, he creates a booming law practice.
One day that restaurant owner comes to him knowing that he's a lawyer of some sort, and asks him to help with her son, a student activist who's been unfairly arrested without cause. (This is around the time of the Gwangju Massacre, when political tensions are at their worst and student activists treated like enemies of the state.) He agrees to at least accompany her to the prison to visit the boy, but is horrified to find that he's being tortured.
So the tax lawyer takes on a human rights case, and the movie follows the characters' lives as well as the five trials it takes to fight the case in court. It sounds fantastic, so I'm on pins and needles. I'm all prepared with a fistpump of human triumph and tears of injustice should it all go south.
The Attorney is in theaters now.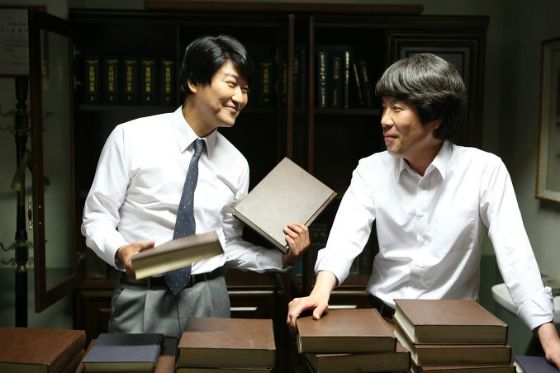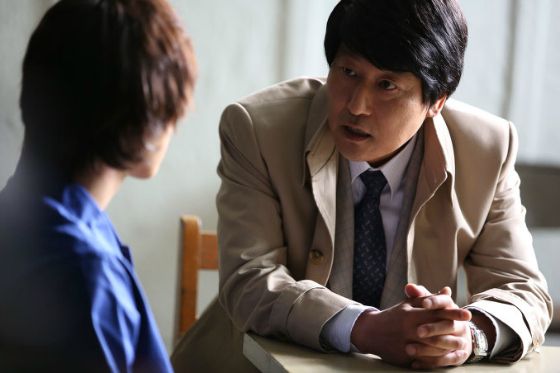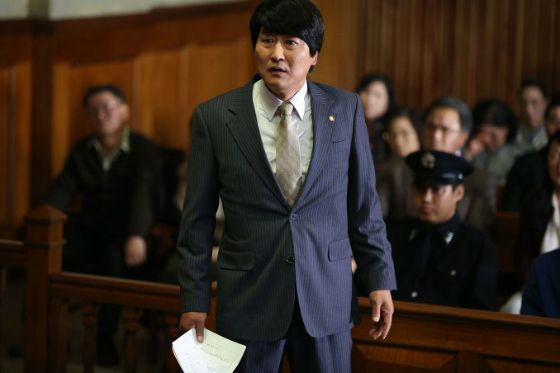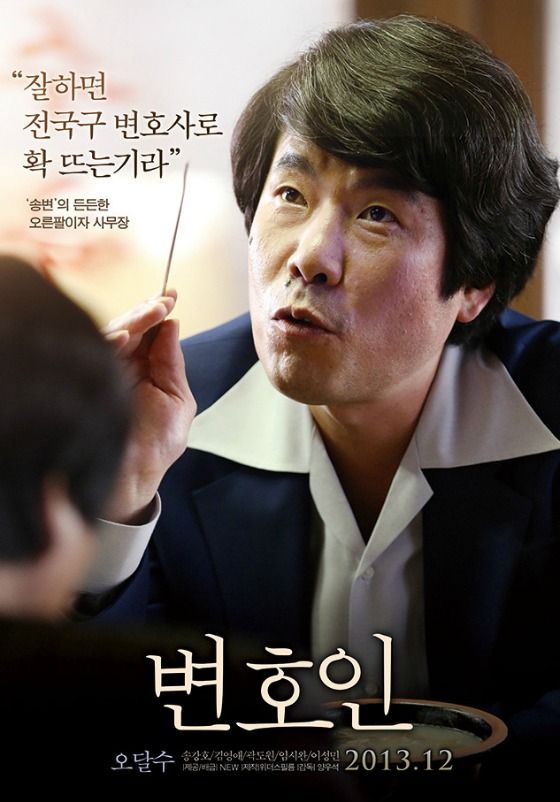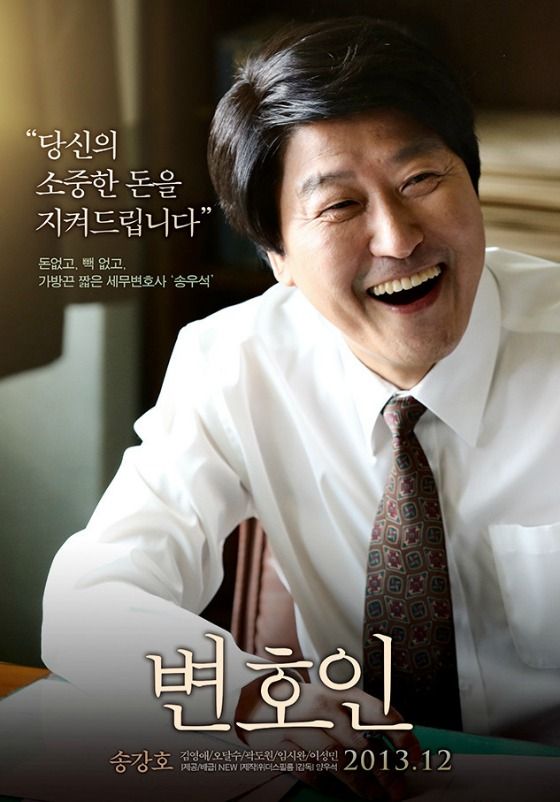 Via Cine21
RELATED POSTS
Tags: Im Shi-wan, Song Kang-ho