Superpower meets superstar in You From Another Star
Here's one last peek at the other new Wednesday-Thursday drama that's set to premiere this week, SBS's You From Another Star. The fantasy rom-com stars Kim Soo-hyun (The Moon That Embraces the Sun) as an alien who's lived on Earth for over four centuries, and Jeon Ji-hyun (The Berlin File) as a diva actress and the first woman to complicate his life in all that time.
The character descriptions tell us that Kim Soo-hyun's character's age is unknown, but he's been living in Joseon since his alien spacecraft crashed in 1609, waiting for the day when he'll return to his home planet. Besides his eternal youth, he has superpowers like the eyesight of a hawk, the hearing of a wolf, super-speed, and he can even see glimpses of other people's very near futures from time to time. He doesn't use any of his abilities though, and chooses to suppress them while living amongst the humans. In the present day he works as a university professor, and has a generally cynical outlook on human ideas such as love, thinking they just misinterpret common emotions like jealousy and compassion.
Jeon Ji-hyun plays a Hallyu goddess who lives the quintessential star's life—surrounded by people but always alone. She's back in school to get her college degree at age 28, which is where she'll run into the hero. I'm looking forward to her prickly character, because I expect Kim Soo-hyun to be the unruffled stoic type since he's literally seen it all. In the teaser below, she asks him in genuine shock, "You don't know who I am? Are you from North Korea? Or an alien?" Hur.
Park Hae-jin (My Daughter Seo-young) plays a chaebol heir and an old classmate of Jeon Ji-hyun's. He's been in love with her since junior high, but she won't give him the time of day and it drives him crazy. Yoo Inna (You're the Best, Lee Soon-shin) plays her frenemy, also an old classmate who's now a rival actress. She's been in love with Park Hae-jin since their school days, which just adds fuel to the fire in their constant jealous rivalry. Hopefully there's enough comedy all around to temper the second leads, and a little romantic whimsy wouldn't hurt either.
You From Another Star premieres tomorrow on SBS.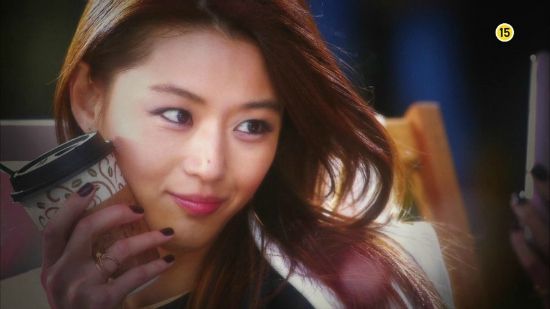 Via Hankooki
RELATED POSTS