Age of Feeling: Episode 4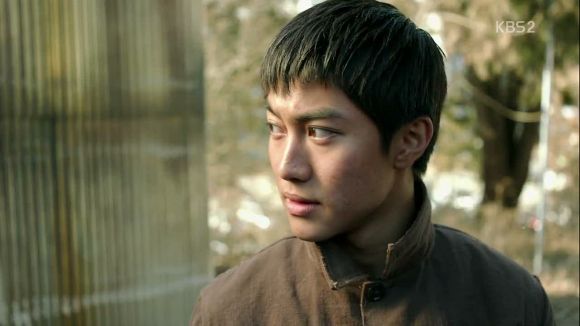 Something I can't help but like about this show is that it goes to those darker places without becoming totally consumed by them, and that it knows how to employ dramatics at just the right time for maximum effectiveness. Where other shows might choose to dally or wallow, this show just charges straight ahead so that life can go on even after fathers kill fathers and vows of revenge are spoken. It also means that the world of the show can just keep on expanding as our characters' journeys take them to different lands and different people, and definitely some different takes on reality.
Last episode saw a rise in ratings at 9.6%, but it didn't hold—this episode dipped back down to a modest 7.9%, putting it ahead of competitor Miss Korea but still far behind You From Another Star.
SONG OF THE DAY
NU'EST – "Face (뉴이스트)" [ Download ]
Audio clip: Adobe Flash Player (version 9 or above) is required to play this audio clip. Download the latest version here. You also need to have JavaScript enabled in your browser.

EPISODE 4 RECAP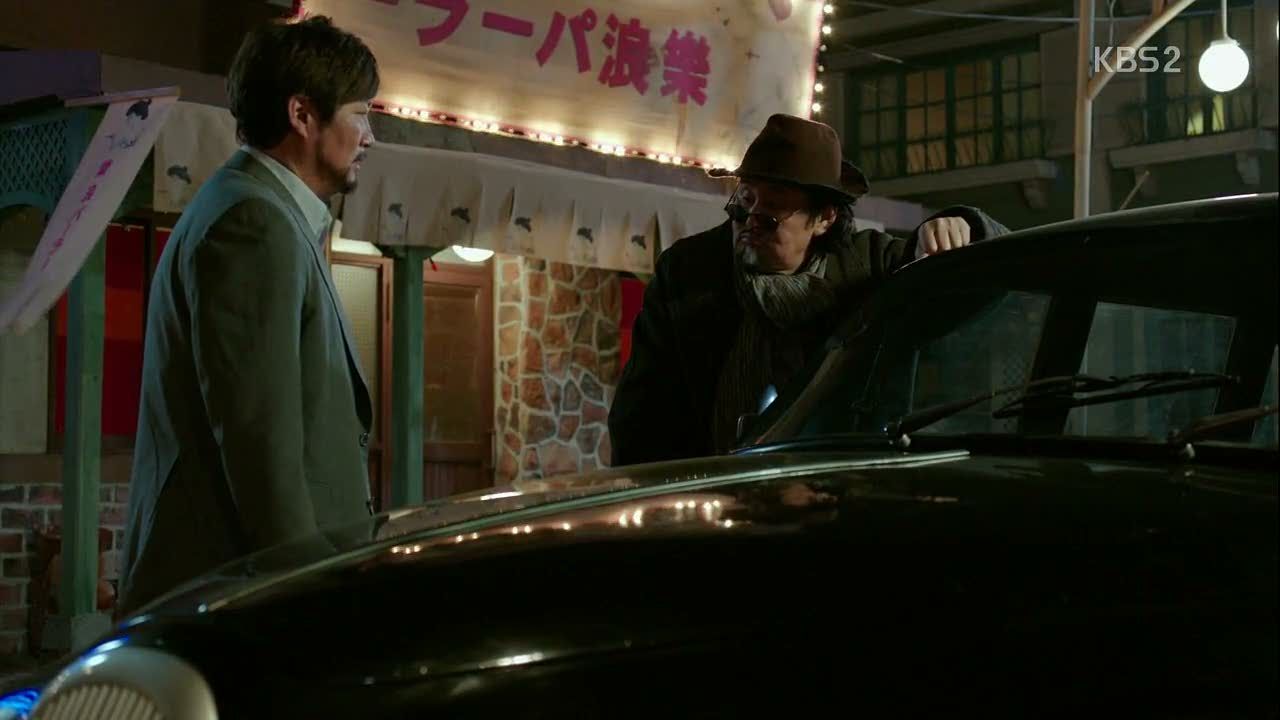 Daddy Shin goes looking for Aka the Assassin, but ends up running into the Fortunetelling Elder instead. They speak cryptically, as though the Fortuneteller already knows what transpired, but the fact remains that he holds some kind of sway or power over Daddy Shin.
So when he orders Daddy Shin to come with him (to somewhere unspecified), he can't help but obey. He only asks that the Fortuneteller promise him one thing in return.
Kaya goes to a riverbank to spread her father's ashes while Shinichi stands as a silent sentinel not too far behind. Among her father's effects are the pictures we saw, but also a letter addressed to her with a warning not to trust whoever wears the other half of her amulet—he's the one who killed her mother, and he'll kill her too.
Shinichi tells her it's time to go, but he doesn't tell her where. In fact, he doesn't answer any of the questions she has, like who killed her mother, why her father had to die, and who she really is. Shinichi only tells her, "Find out for yourself. Who you really are and why your parents died."
But this isn't good enough for Kaya, who turns the knife that killed her father on herself. She knows somehow that she's not supposed to die, and she's only proven right when Shinichi rushes forward to stop her.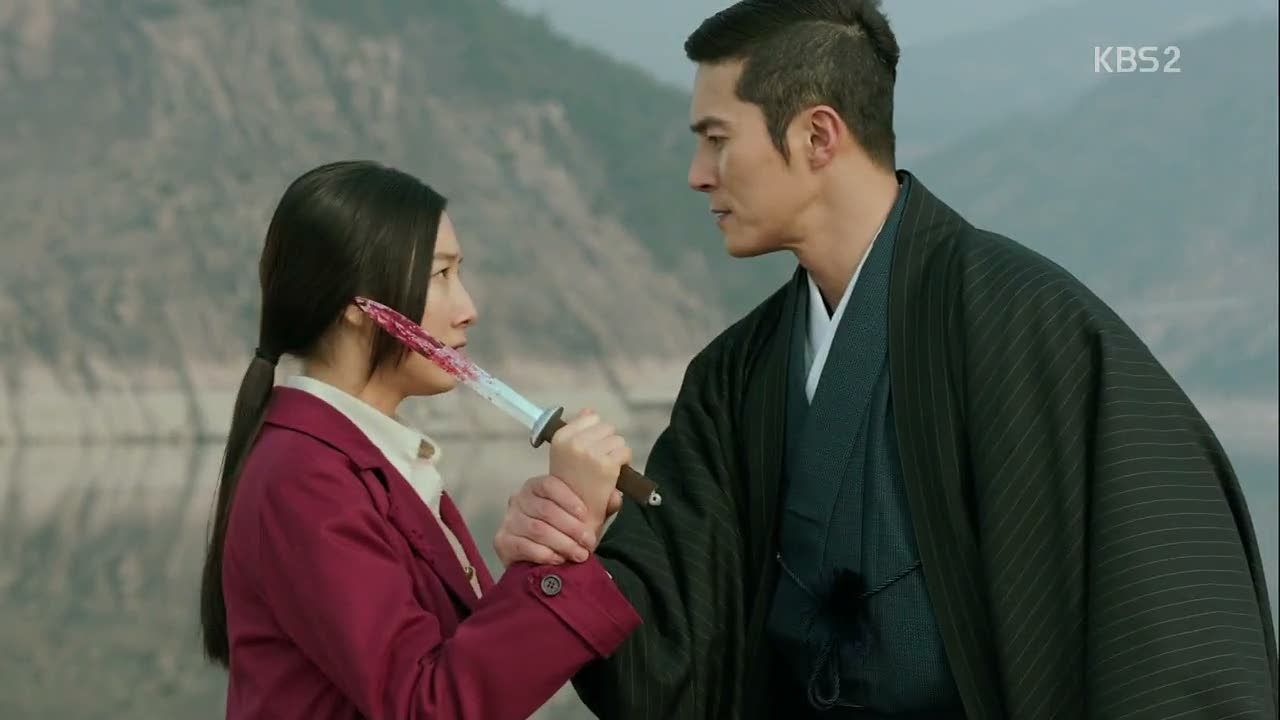 She thanks him bitterly, but claims that he won't be able to stop her every time—and she's going to spend her every waking moment trying to die. She's using her life as a way to try and get Shinichi to tell her something, anything, about whether the path he's going to take her on will lead to the man who killed her mother.
Again, Shinichi can't tell her. But as he slowly lowers her hand and the blade, he looks her in the eyes and makes a solemn vow that for as long as he lives, she will never die.
So Kaya chooses to go where he leads in search of answers, and finds herself tended to like a princess by a Japanese woman who rids her of her old boyish clothes (and thus her old life) in order to put her in a kimono.
During the change, the woman takes keen notice of an intricate flower tattoo on Kaya's back, but says nothing. Shinichi watches from the doorway as Kaya is transformed into a picturesque Japanese young lady, adorned in fine hairpins and makeup.
Looking at her prompts a flashback to when Shinichi was a young servant boy, caught in the midst of peeking by a kind Japanese noblewoman he respectfully calls Ryoko.
He pledged to spend his life protecting her, and she had accepted her cute little bodyguard with a sad smile: "In this place, there is no one to protect me except you." In the present, he watches Kaya as though he's keeping that promise. Ooh, Kaya's lineage keeps getting more and more interesting.
Dokku has decided to take Shinichi up on his offer to live his life only to serve him. He's doing it out of fear and desire for the power it'll bring him, since he wants the Dobi Gang wiped out for good.
But though he acted completely subservient to Shinichi, it's only when he's alone that Dokku shows his true colors. He's pulling a ruse on Shinichi and using him for his own purposes, and whether he has to crawl on the floor or beg is of no consequence.
Ok-ryun ends up spotting Kaya in her new digs only in passing, and right before she gets into Shinichi's car to leave for the unknown.
She returns to the gibang to find Jung-tae waiting for her, though she's still chafed over the whole Kaya thing and he knows it. They don't skirt around the elephant in the room—both of them are keenly aware that their feelings for each other go beyond mere friendship.
That's why Jung-tae's head is bowed, like he knows he did wrong by her. He claims that he got his senses back and ended up at her door, like she's the rock he can rely on. "When life gets difficult and tiring, I end up thinking about you. I'm sorry, Ok-ryun."
Ok-ryun doesn't feel any more treasured because of what he just said, since she knows things are hard for him because of Kaya. It's only made worse when he runs off the second she tells him she saw Kaya headed for the train station. Aw.
Kaya seems to be hesitating on purpose before boarding the train, even though she uses the time to order Shinichi's underling to burn her house to the ground. Then she hears the voice she was waiting for—Jung-tae's made it to the station, calling out her name.
She stops Shinichi from killing Jung-tae right then and there because she promised she'd do it, and ends up taking his blade as she stalks toward Jung-tae. He stays rooted to the ground as she brings the sword up with a cry and slices downward…
…Only to stop right before plunging the blade into him. They both let out the breaths they were holding as they stare at each other, both of them frightened. He pleads with her to trust him, because his father will catch the real culprit.
She at least doesn't seem so closed off to this idea since she asks, "And if he can't?" Jung-tae swears that if his father can't find him, he'll find him, and do whatever it takes to become strong enough to do it. Jung-tae: "When you return, I will bring the man who killed your father to you. Believe me."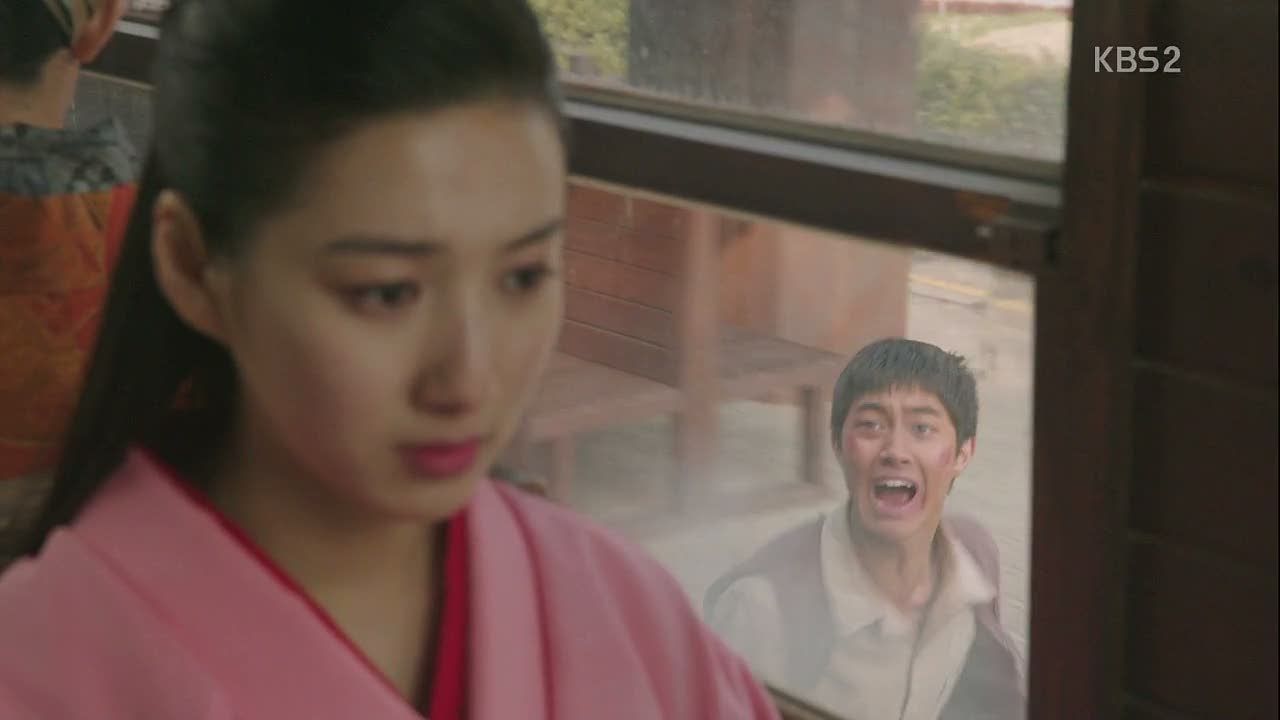 And something in Kaya does want to, because she tells him that she'll believe him only when he finds the killer. She doesn't want to turn her back on him, and his words follow her all the way to the train. He promises that he'll wait for her, but that she must come back.
Jung-tae runs after the train once it departs, calling her name the whole time. She never turns back, but not because she doesn't want to—she's just forcing herself not to.
Chung-ah buys her brother a new set of clothes on her way home, but the pain in her chest causes her to drop the vegetables she'd been carrying. Who should pick them up but a leering Dokku, who promises to help her carry them home.
Jung-tae finds him helping his sister in the kitchen and drags him out for a good beating, until Chung-ah steps in to defend the man she claims was just innocently trying to help her.
Dokku gets his revenge by punching Jung-tae once they're out of her sight, though his motivations for tailing his sister are murky at best—all he offers is a chance to lend Jung-tae money if he ever needs it for her surgery.
Jung-tae apologizes to his sister for his behavior through a door she keeps shut, but she's no fool and knows that he's doing shady things because of her. "You've changed, Oppa," she says. "I can't even remember the last time you laughed. It's because of me. If only I was dead…" Oh no. I'm getting bad vibes from this.
Shinichi and Kaya arrive in Osaka, Japan as he all but tells her, "Welcome to hell." In the yard of the castle-like manor they reach, two men are fighting with swords—one of them is the assassin, Aka. The other is AOKI DOYAMA (Yoon Hyun-min, whose appearance brings back a literal tidal wave of Heartless City feels).
But this is no ordinary sparring match, since Shinichi explains the complicated rules as having life-or-death stakes. There are only a certain number of blows allowed and Aoki is down to his last one, knowing that he'll die if he doesn't manage to land just one cut.
The final fight begins, with Aoki throwing his sword out ahead of him as he grapples hand-to-sword with Aka, waiting for the most opportune moment to snatch his sword from the ground. When he does, he lands a cut on Aka's side. Victory.
Kaya doesn't know that Aka is the one who killed her father, but gets the heebie-jeebies when she looks at him all the same. Shinichi tells her that she'll undergo the same sparring test against Aka in just over two weeks, which, ha. I don't care if she comes from the greatest samurai lineage in all of Japan, a fortnight to become a master swordswoman is patently ridiculous.
Denkai, the powerful Japanese warlord we met in the first episode, is the one who brought Kaya here—and now their connection is clear. He's Kaya's grandfather on her mother's side, which is why the questions he points at Shinichi are mostly about how much Kaya is or is not like her mother.
He then gives Shinichi a task—in three years, he must groom Kaya to become better than her mother ever was. When Shinichi asks what should happen to her if she can't surpass her mother, Denkai's expression turns even darker than usual.
Jung-tae has to meet with Dokku again face-to-face since the latter intentionally left his wallet at Jung-tae's house. That's when Dokku makes his offer: if Jung-tae train-hops for him, he'll give him 50,000 won. Jung-tae tells him he's got a deal at double the amount.
As Kaya begins her training with Shinichi, Jung-tae starts training to become a dobinori in the Dobi HQ's homemade obstacle course. (To show it all would take too long, that's why it's called a montage, montaaage.) And by the end of it, Jung-tae's ready to attempt dobnori and Kaya is able to best Shinichi in a sword fight.
Kaya's luxurious bath is interrupted by a surprise guest who recognizes the tattoo on her back—it's Aoki from the sparring match. He assures her that he means her no harm, since the two of them are in the same boat. Both of them are being raised as faithful dogs, to both become a weapon and a human shield for their master.
He even gives her a tip for her sparring match against Aka, which still doesn't convince the cautious Kaya that she's found a new ally in him.
The time has finally come for Jung-tae to attempt train hopping, and after failing to talk him out of it, Boss Hwang gives him a pair of well-worn gloves that likely once belonged to him. They're all clearly worried for Jung-tae, but it's Boss Hwang who gets sentimental: "Come back alive, kid."
Meanwhile, Chung-ah leaves the school uniform she bought for her brother neatly folded on the floor along with a letter. Oh no.
Jung-tae's friends are there to send him off as his train approaches. He starts running at full speed alongside it and then makes the big leap… and grabs onto the train. He made it!
Next step: get into the cargo hold. At the speed the train is going, Jung-tae is thrown back when the door slides open, but manages to pull himself inside the car to safety.
Now it's Kaya's turn to prove her worth in her sparring match against Aka. She uses Aoki's advice to her advantage and waits out Aka without making a move (since only her move would start the match), and when he loses his concentration in impatience, she throws one of her jitte swords…
…And it lands right in his side. She had thirty moves to win, but she only needed one. I'm actually past the point of not buying this plot point into thinking it's unintentionally funny. If that's what she learned in two weeks, then by this show's logic she should be shooting laser beams out of her eyes in two years, right?
Once the train reaches China, Jung-tae has to time his jump off so that he doesn't end up like that other dobinori smuggler. Luckily he's learned from the best and survives the jump just fine.
But he's not prepared for the treacherous couple waiting for him right off the tracks, since they greet him by stabbing him in the gut. The guy even stabs him a second time before they steal everything he has and leave him to die.
Wearing the hairband her brother bought her, Chung-ah approaches the edge of a cliff in preparation to jump to her death. I suppose we can't say we didn't see this coming, but it's still sad.
Later that night, Jjang-ddol waits to see Jung-tae on board a returning train, but there's no sign of him. He ends up meeting Ok-ryun on her way to see Chung-ah and lies about Jung-tae's whereabouts, since the truth that he might be dead would crush her.
They come across the letter/suicide note Chung-ah left behind, which sends Ok-ryun out looking for the girl in tears. Even the gibang maid Mal-sook joins in the search, and when she gives the news to Mama Kim and the other gisaeng, Mama Kim closes up shop so that all their girls can look for Chung-ah. *sniff*
We see the world through Jung-tae's eyes as he fades in and out of consciousness, as two mysterious men find him and take him to a lavish Chinese manor where his stab wounds are cared for.
He then sees a blurry vision of one of his black-clad saviors sitting across the table from Boss Hwang, telling him that he owes them big time for saving Jung-tae. Yay, I was worried everyone was going to consider him dead.
Ok-ryun is at Jung-tae's side when he wakes three days later, stable but still weak. (They must've moved him back to Korea.) Tears spring to her eyes when his first thought is how worried Chung-ah must be, and through Ok-ryun's continuing silence, Jung-tae begins to realize that something's very wrong.
He's on the verge of sobbing as Ok-ryun leads him to the cliff where Chung-ah jumped, and when he finally does break down, it's heartbreaking. His cries are so raw as the reality of his sister's suicide—for his sake, even—comes crashing down.
Flash forward to years later, with all our kids now grown up. Adult Jung-tae swaggers down a hallway to face a group of thugs with weapons, and he basically starts kicking ass and taking names one by one.
In order to reach their boss, he makes his entrance by breaking down the guy's door using the body of one of his lackeys. He earns his strut inside.

COMMENTS
Aww, I'm going to miss those kids. That's the double-edged sword of episodes spent on childhood backstories—we either wade through them bitterly while biding our time until the real cast shows up, or we become so attached to the younger leads that the transition becomes difficult, ala Moon That Embraces The Sun. In an ideal world, we'll have moved beyond thinking about the transition by this time next week. Fingers crossed.
It was fun to explore Kaya's background and story in greater depth this episode, since her backstory is proving to be the most interesting out of the bunch. That's not to knock Jung-tae down at all—in fact, I really like his character. He's the good guy unafraid to do bad things, and he doesn't waste time bitching or brooding about his lot when he can instead do something about it. Mostly I like how the show treats him with such neutrality, which gives him room to breathe and become his own character without us feeling like the production is imposing an idea on us in human form. It feels like we're watching Jung-tae live his life—no more, no less. I can't praise that aspect enough.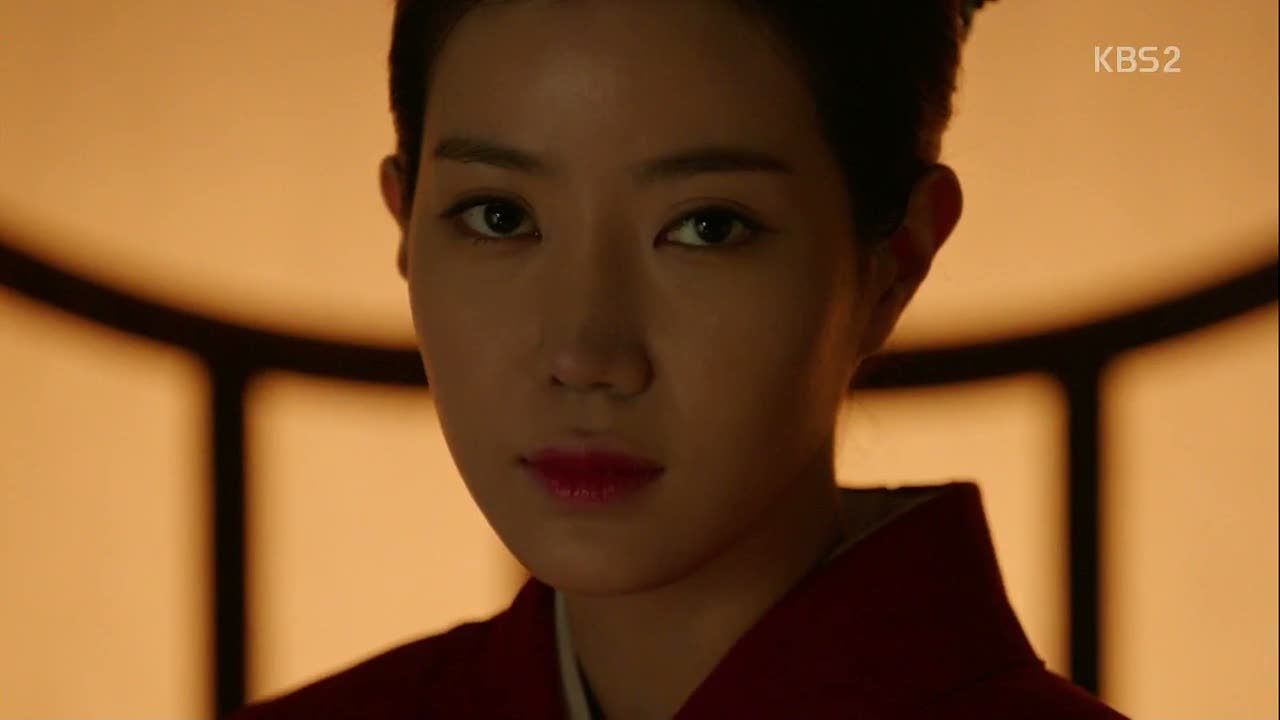 When the show kept juxtaposing Jung-tae's quest to become a dobinori with Kaya's quest to become a master swordsman, the impression I was left with was that Kaya was becoming more and more foreign and inhuman while Jung-tae became more and more human, fallible, and prone to failure as much as victory. Maybe it's because Jung-tae's struggle was grounded in more realism and stakes we understood, as compared to the intangible reward waiting for Kaya after she passed an arbitrary test during which she had an arbitrary amount of time to prepare. I get that finding out about her mother is important to her (and even then, I only got it when she suddenly told us how important it was to her), but there was a clean break with her character and the show's reality, which I'm hoping was for a reason.
We can point to her being literally taken away to a foreign place as being part of why her character suddenly feels so removed, remote, and harder to relate to—but that should've only been superficial. If I had to just pick one reason why I took a giant step back this episode, it's that Kaya was given just a little over two weeks to go from having zero experience with a sword to suddenly being able to defeat a supposedly experienced swordsman in a life-or-death sparring match. And then she won, faster than anyone else we'd seen, which makes me just a little confused about what this show is trying to sell to me. Is it that Kaya is surrounded by men who look like swordsmen but spend most of their time rescuing kittens, or that her mysterious lineage carries with it magical abilities that don't exist in any world we know of?
I'd even be willing to buy the kittenless answer and just take it on faith that Kaya has mystical unicorn blood if only the show would've made that case, instead of treating her measly days of training as a Totally And Completely Normal Thing Anyone Can Do. The show did a better job selling that Jung-tae has some kind of intangible but superior sixth sense that makes him a naturally gifted fighter than they did that Kaya was somehow born to win battles(?). Be an assassin(?). There's still a lot about Kaya and the strange world she's been sucked into that we don't know, so maybe the only answer is time. I'm not ready to throw the baby out with the bathwater or anything just yet, but next week will be extra crucial in either giving us more ways to engage or more ways to disengage. Here's hoping we get the former.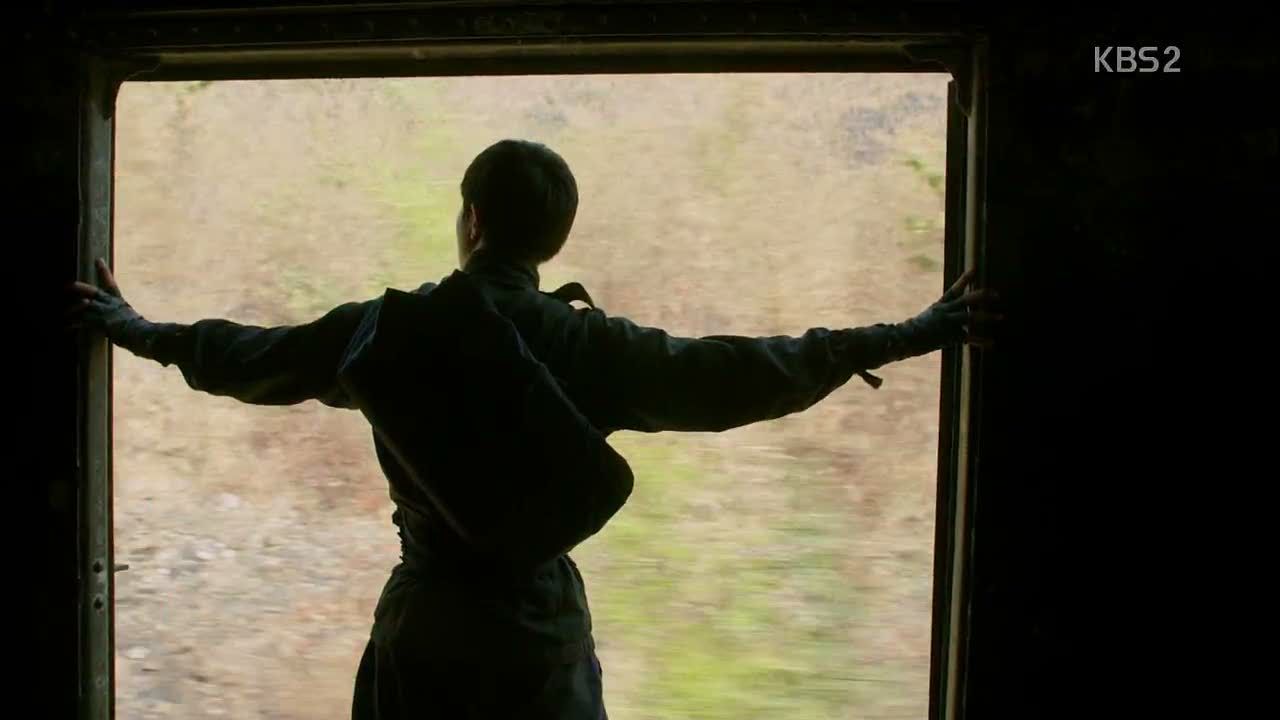 RELATED POSTS
Tags: Age of Feeling, featured, Im Soo-hyang, Kim Hyun-joong