Baro and Lee Ki-kwang join God's Gift–14 Days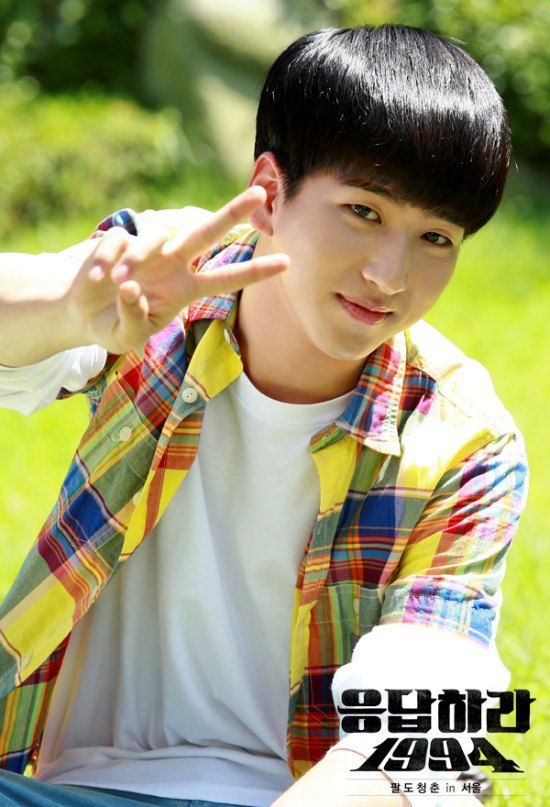 Okay, now I'm entirely convinced that the sub-plot of God's Gift–14 Days is Flower Boy Next Door: The Thriller Version, because there is now a 5:1 ratio of boys to Lee Bo-young. If that's what we're going for, let's just pile them on till it gets silly. What's a race-against-time thriller without reverse-harem laughs? The new time slip drama for SBS has now added idol actors Baro (Answer Me 1994's Binggeure) and Lee Ki-kwang (Twenty Years Old) to the cast, in two very different roles.
The drama stars Lee Bo-young as a mother whose young daughter gets kidnapped and killed. She gets the chance to go back in time two weeks before her daughter's death and has to race to save her. Jo Seung-woo (Horse Healer) plays the private investigator who helps her, and Kim Tae-woo (That Winter, The Wind Blows) plays her lawyer husband who's perfect on the outside but has a secret or two. And Jung Kyeo-woon (Wonderful Mama) is being courted to play a detective in the violent crimes unit who also happens to be the heroine's first love. He'll get sucked into the case to track down the killer before he kills.
Baro has signed on to play an interesting character–a developmentally disabled boy with the mental age of a six-year-old. He'll be a kindergarten classmate to Lee Bo-young's daughter, and her friend. Aw. I think he'll do a good job with the character. He had perhaps the least conspicuous role in Answer Me 1994, but showed promise.
Lee Ki-kwang has also signed on, though his role calls for less character work since he'll be playing an idol. He'll be the lead in a rock band, a singer named Snake. After witnessing his brother's suicide, he decides to fulfill his brother's dream in his place and succeeds in becoming an idol singer. There's no info yet on how he fits into the central mystery. Lee Ki-kwang usually plays cute and bubbly, so it'll be interesting to see if he'll be playing a darker character this time around.
God's Gift–14 Days follows Warm Words in February.
RELATED POSTS
Tags: Baro, God's Gift – 14 Days, Lee Ki-kwang