Chilling character posters for Lee Min-ki's thriller Monster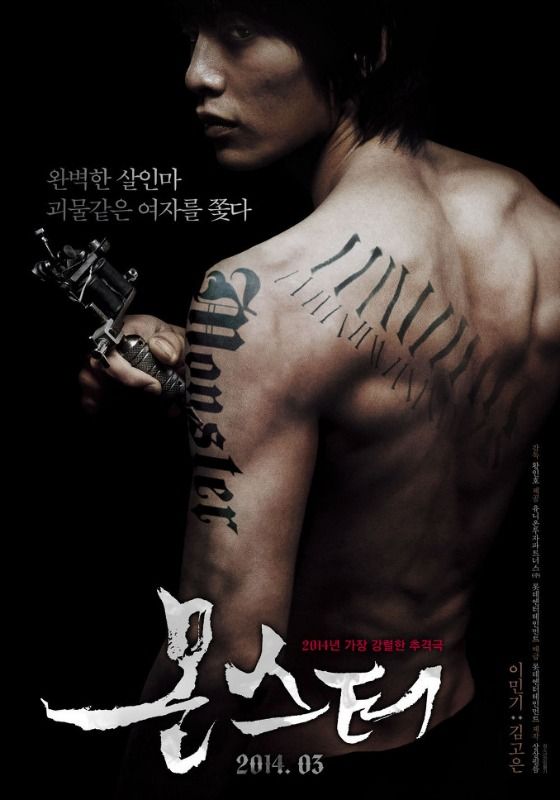 There isn't a whole lot of new information on Lee Min-ki's new movie Monster, but they released character posters, and well, just take a gander. You're welcome. This is the thriller that began shooting last May, and stars Lee Min-ki as a cold-blooded serial killer. Uh, if those hash marks tattooed into his back are for the number of people he's killed, I'm totally going to need a nightlight and a buddy when I watch this movie.
The movie reunites Lee Min-ki with director Hwang In-ho of Chilling Romance, and he stars as "the perfect serial killer," whatever that means. I think it means he doesn't make mistakes, which I suppose is one definition of perfect. Co-starring is Kim Go-eun, a young actress who burst onto the scene with rave reviews for her debut in Eungyo in 2012.
She plays the older sister of a pair of girls who have no one but each other and run a tiny produce stand in the country to make a living. The unni isn't quite right, and is known in the neighborhood as "the crazy bitch." She's simple but loyal, and loves her sister and will hurt anyone who messes with her. One day the younger sister ends up a loose end for the serial killer, and he murders her to keep a secret hidden.
The unni who's already got a screw loose goes totally crazy, and grabs a knife and goes after her sister's killer without hesitation. So it totally turns the expected setup on its head and sends her after the killer to get her revenge. Thus begins the twisted two-way chase, where he's hunting her and she's hunting him back, and it's unclear who the real monster is in the story.
Monster's release has been a bit delayed, but it plans to hit theaters sometime in March.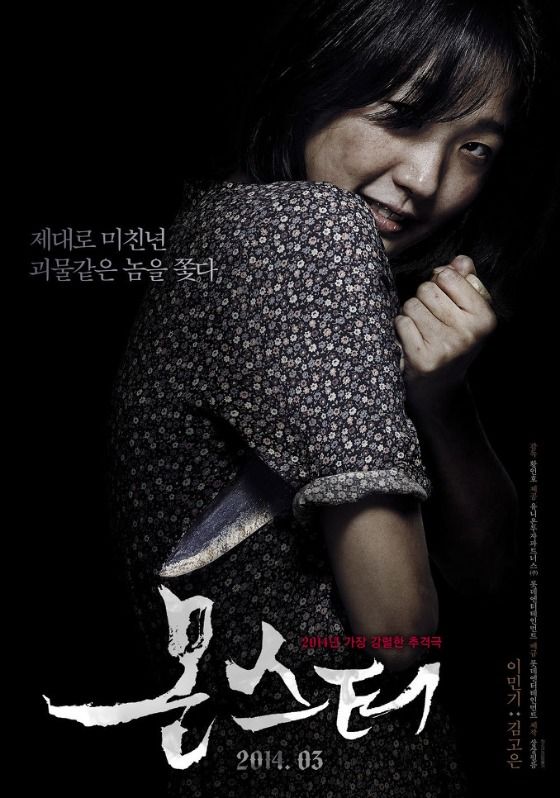 Via DongA
RELATED POSTS
Tags: Kim Go-eun, Lee Min-ki