Fantasy romance Hundred Year Bride lines up its main cast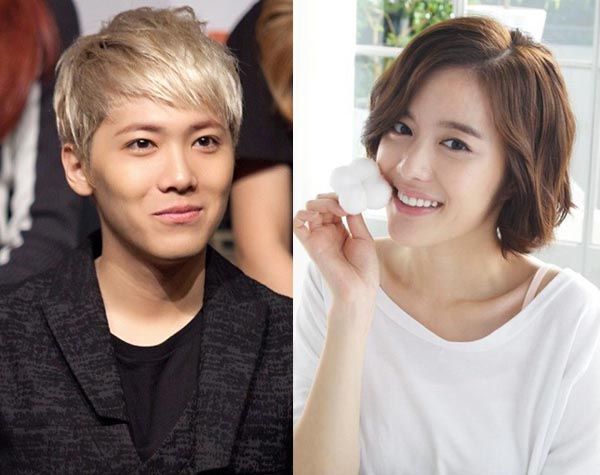 Casting continues on Hundred Year Bride, the upcoming fantasy melo starring FT Island's Lee Hong-ki as part of a chaebol family line… whose first sons always marry brides that die. Er, the first wives always die. Presumably the rest live on to help continue the family line, as this curse has been dogging them for the past hundred years.
We've already heard about the two leads, Hong-ki and leading lady Yang Jin-sung; you may remember her as the dead ex-girlfriend who sent Ji Sung on a revenge-fueled rampage in Secret, or maybe as Nana's bodyguard friend in City Hunter. In any case, she'll be playing the sunny heroine who comes from a southern island village, and also the cold, calculating woman who for some crazy reason actually wants to marry into this cursed chaebol family. What people will do for money.
Hong-ki plays the standard chaebol hero type—good-looking and educated but cold in personality and harboring a pain from a bygone love. That's every chaebol ever, I guess until you hit fifty, and then all of a sudden you're the one making your chaebol sons miserable. The world goes round and round.
In addition to the two leads, we have (from left to right in the photo above) Sung Hyuk (Marry Me), Jang Ah-young (Protect the Boss, Playful Kiss), and Kim Seo-ra (Big, Jang Ok-jung).
Sung Hyuk plays the cold, elitist older brother to one of Yang Jin-sung's characters (the snooty rich one)… and then gets into a love triangle with her doppelganger, who's also romancin' Hong-ki. Wait a minnit. You mean to say the rival second lead is in love with a girl who looks just like his sister? Dude, that's messed up, dramaland. *backs away slowly*
Jang Ah-young will play an upper-class young woman who went to a prestigious university and has looks and brains—standard Candy-rival setup. I suppose that makes her similar to the heroine's doppelganger—let's call her Anti-Heroine for now—which is why she'll be Anti-heroine's rival and does what she can to get in the way of her budding relationship with the hero. Hm, so if she's conflicting with Anti-Heroine, who conflicts with Heroine, is she also Heroine's enemy? Is the enemy of my enemy my friend, or just one more enemy to have to beat down? Kim Seo-ra will play Hong-ki's elegant chaebol mother.
Hundred Year Bride promises to pack its 16 episodes with fairy-tale-like fantasy, scheming, conspiracies, and melo romance. It premieres on TV Chosun in February.
RELATED POSTS
Tags: cable programs, Lee Hong-ki, Yang Jin-sung