Han Ji-min to potentially conquer blindness in Angel Eyes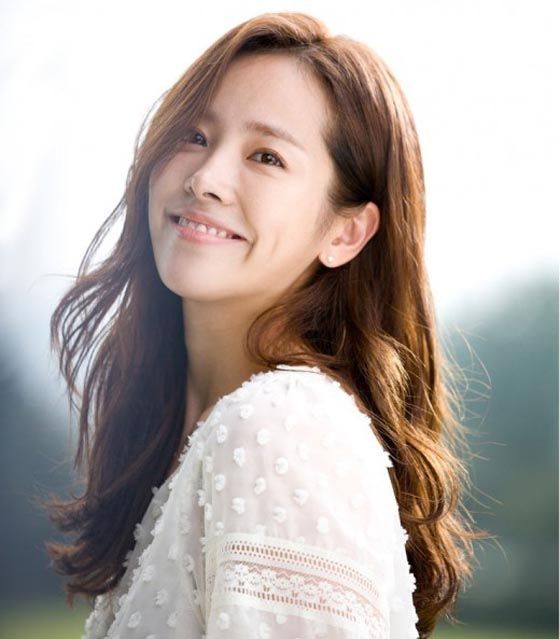 Ooh, so Han Ji-min (Padam Padam, Rooftop Prince) is the latest actress to be floated as a potential leading lady for upcoming drama Angel Eyes, and while she is not confirmed, she's the first of the bunch that I'd be really happy to have starring opposite Lee Jun-ki (he's not confirmed either, but news reports make it seem things are leaning in that direction).
(I am generally fine with a couple of the actresses who've been mentioned before (Han Ye-seul, Kim Haneul), but when Han Ga-in's name briefly popped up as a possibility (which has since been denied) I groaned out loud, because I really want Lee Jun-ki with a co-star who's up to his level, and she… is not that. Still, Han Ji-min is by far the best of the bunch and I could see her working really well with him.)
So Angel Eyes is the weekend drama that reunites two first loves after they are painfully separated in their late teenage years. Twelve years later they reconnect, and the drama kicks off. Sounds pretty sparse for a plot, doesn't it? Which is why I was happy to have the added tidbit that apparently Han Ji-min's character (should she take the role) is a blind girl who then receives an eye donation that enables her to see, and as an adult is an emergency rescue worker. Hence the title: she's a savior angel and she has eyes! Why did I ever think dramaland might mean the title in anything but the most literal of ways? Silly me.
First off: Oooh. So does this mean that when the lovers are reunited, she won't even know it? Because she never knew what her first love looked like? And he would recognize her while she didn't and he therefore feel loads of delicious (and yes, overwrought, but don't forget also delicious) angst about it?
Secondly: We cannot have a Korean drama about eyeball donation—especially one potentially starring Lee Jun-ki!—and fail to mention this epic three-part music video series he did in his early career, which dealt directly with eyeball donation. Below, Lee Soo-young's "Grace" series of music videos. See ya in fifteen minutes:

But no discussion of Korea's weird fascination with eyeball-donation love stories would be complete without this one, KISS's "Because I'm a Woman" video starring Shin Hyun-joon (two years before he would then donate his eyeballs to Choi Ji-woo in the classic tearjerker—hur hur—Stairway to Heaven):

All Angel Eyes needs is for Lee Jun-ki's character to not only be the first love but also be the heroine's eyeball donor for me to… actually, I don't know what I'd do in that case. Burst out into shrieks of laughter? Put my own eyeballs at risk with the violence of my eye-rolling? Grab the popcorn and curl up on the couch to devour the buttery melo angstfest? Yes, yes, and extra butter please.
Angel Eyes will follow Thrice Married Woman and premieres in March, hopefully with both/either Han Ji-min and Lee Jun-ki… unless it's terrible in which case I want none of them touching this thing with a ten-foot white cane. With the PD of Will It Snow For Christmas (moody and sensitive) and the writer of Operation Proposal (ermmm) and Boys Before Flowers (uh-oh), I think this could really swing either way.
Via Star News
RELATED POSTS
Tags: Han Ji-min, Lee Jun-ki