Heartwarming awkward love (and tears) in When a Man Loves
Hwang Jung-min's next project is just a week away from premiere, the movie When a Man Loves (no relation to the Song Seung-heon drama of the same name), and it looks like it'll be serving up equal doses of comedy, romantic cuteness, and harder melo edge, all of which Hwang is amazing at portraying. The trailer itself took me on a mini-roller coaster of emotions, which went from (1) Oh, this looks darker and more serious than I was expecting to (2) Oh there's the comedy to (3) Now that's just adorable to (4) Oh no, he's crying, and now I'm crying!
The premise appears rather simple: Uncouth gangster man with no romantic experience falls for a woman and becomes a new man. Comedy ensues, and also some heartbreak and tears. But Hwang Jung-min has a way of playing roles in a way that only he can, and just oozes so much heart that I find myself drawn in as though this familiar story were new again.
Hwang plays a character named Tae-il who, in the series of promo stills below, is described as "This man who knows noooo~thing of love," "This man who knows no pity when collecting debts," and "This man who still lives with and mooches from his older brother." And yet, "This man who gets scammed by his own niece."
Tae-il is a rough-around-the-edges debt collector working for a loan shark, and does his job crudely and effectively. But then he falls for Han Hye-jin when he goes to collect on her father's debt, and turns into an innocent fool for love, suddenly caring about what clothes to wear and how to style his hair and practicing his walk. So cute. The part in the preview where he starts following her around like a lost little duck? It kills me.
But things turn melo, as they must (although, must they really?): After discovering a happier side to life, Tae-il is told he has a brain tumor. Aieeeee. Hence the tears and suffering. Is it too naive to hope for a happy ending anyway? Are you laughing at me for asking? *clings to naivety desperately*
When a Man Loves will release on January 22.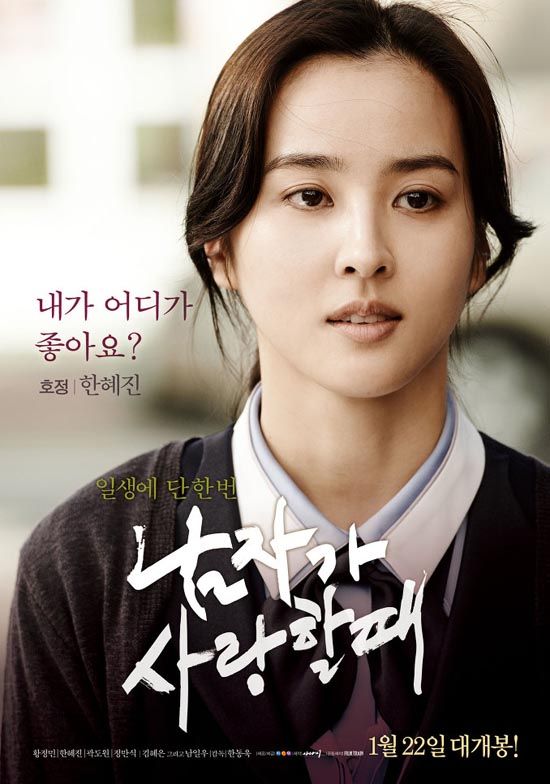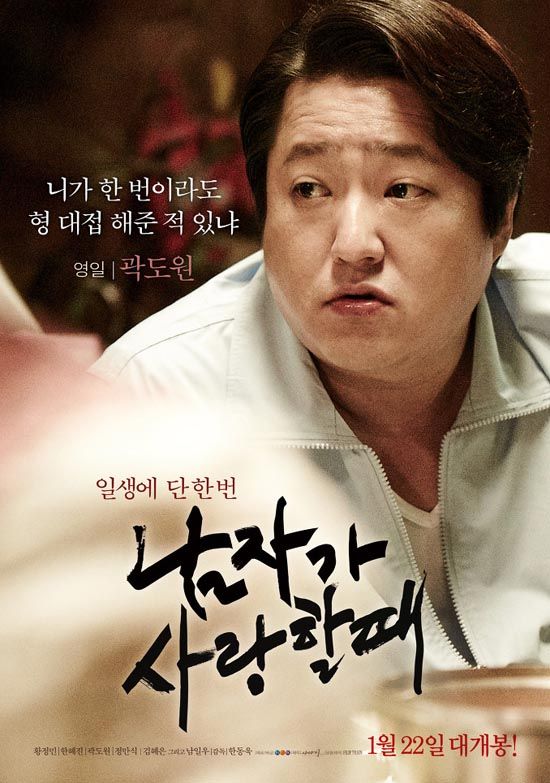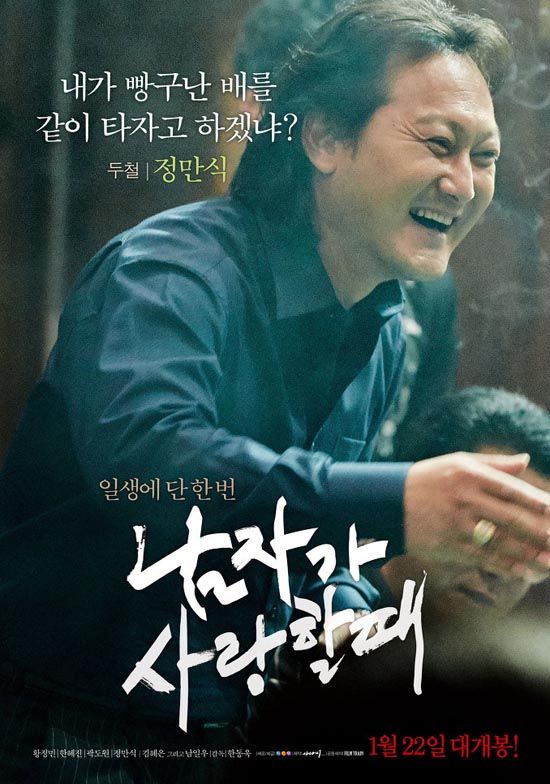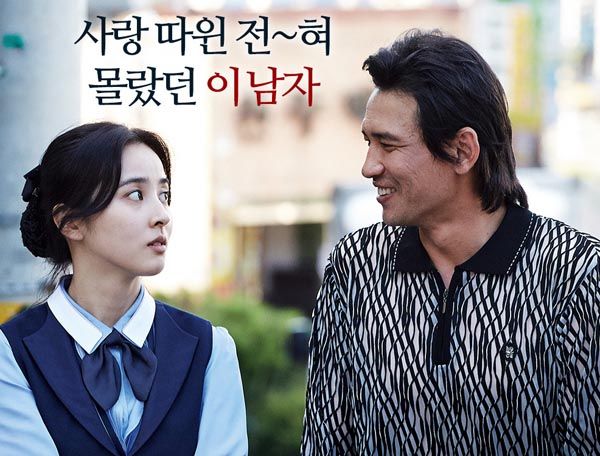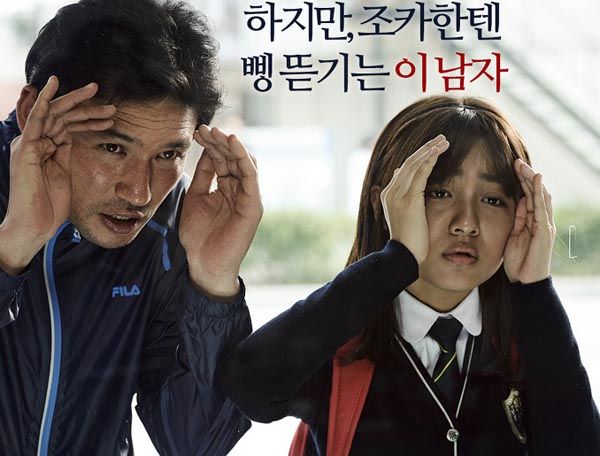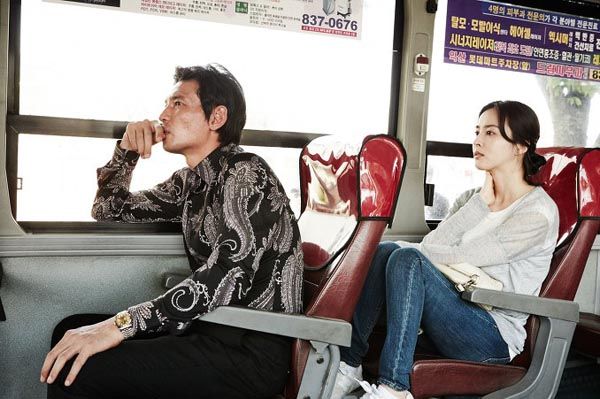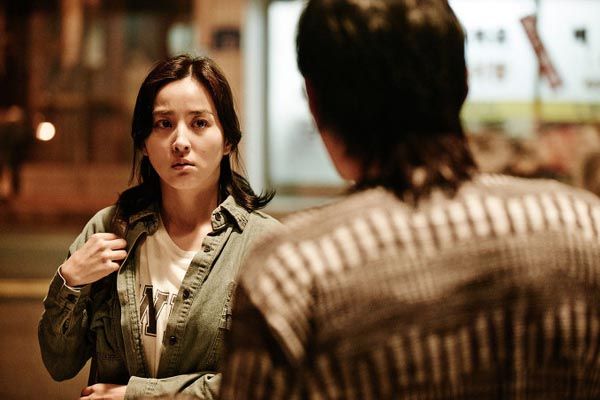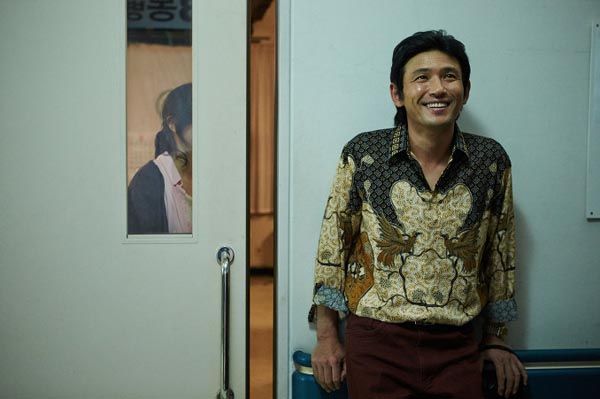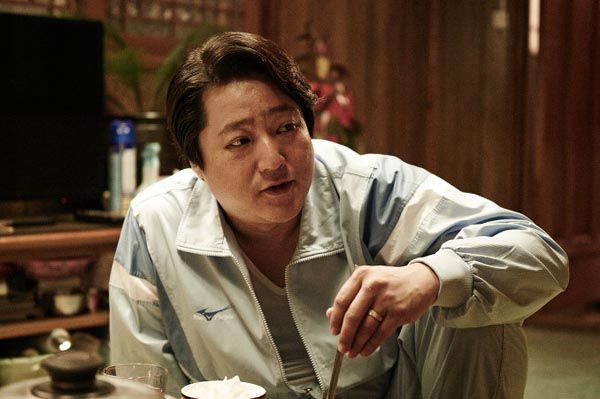 Via Herald
RELATED POSTS
Tags: Han Hye-jin, Hwang Jung-min