Kang Haneul and Kim So-eun as human boy and ghost girl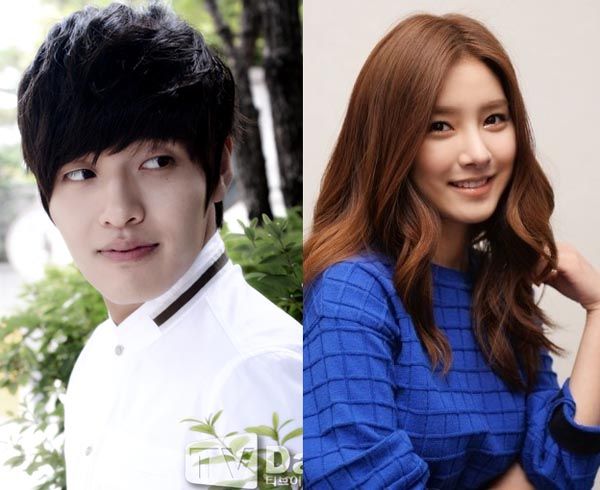 This casting for Girl's Grave is still being finalized, but if it goes through Kim So-eun (Horse Healer) will be heading to the big screen for a horror movie, playing out a popular trope of recent years as a ghost who pairs with a human who helps her set right an injustice.
Kang Haneul (Heirs, Monstar) is up to play that human, and helps the ghost of a girl who was literally bullied to death. Kim So-eun has played so many bright, plucky characters (and with winsome charm) that it'll be a shift to see her playing a darker role here. Not that she isn't up to it; she has racked up a hefty amount of praise in her young career and I can see her going far—IF she picks good roles.
(Actually, that goes for both actors, who are strong and charismatic but haven't picked a lot of stuff I've been interested in or felt drawn to watch. Is it luck, or is it taste? Sometimes you see an actor you love and you just want to order their management to do better.)
The movie comes from the producers of Two Moons, a 2012 horror film starring Park Han-byul and Kim Ji-seok. Girl's Grave will begin shooting in February to make it out in time for the summer horror rush.
Via Sports Seoul
RELATED POSTS
Tags: Kang Haneul, Kim So-eun