Kim Gyu-ri joins rom-com drama Sly and Single Again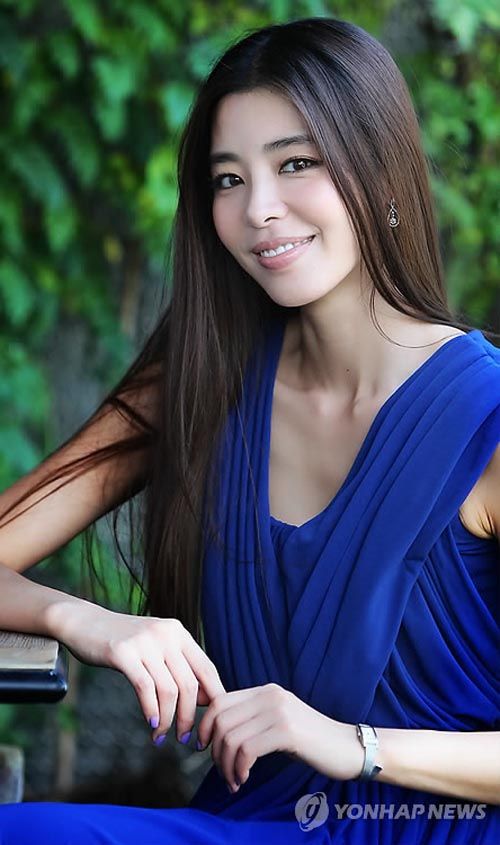 Upcoming romantic comedy Sly and Single Again now has its rival to challenge heroine Lee Min-jung with the casting of Kim Gyu-ri (Scandal, God of War); the two ladies will fall into a love triangle with chaebol hero Joo Sang-wook (Good Doctor, TEN).
The drama is about a couple that divorces and then comes into contact when they're both single again, and through the process of reconnecting they learn what love, support, and marriage are really all about. I'm guessing this mature growth and revelation occur after the heroine schemes to get her rich ex back because he's rich, and after the hero schemes to get revenge on her for ditching him and then wanting him back when he's successful. When you set the maturity bar real low at the outset, there's nowhere to go but up?
Kim Gyu-ri will play an elegant, charismatic alpha girl who's the daughter of the chairman of a venture capital firm. She possesses a keen insight and determination that can be intimidating, particularly given that she was "born with the disposition of a boss." Good thing she actually is the boss's successor, then. She comes to love the hero, which naturally puts her at odds with the sly ex-wife who keeps trying to worm her way back to his side.
It's a premise that I could see going awry, but it sounds like they're going for cheeky laughs and that is something Lee Min-jung is fully capable of doing when she's on—I know she's had a couple of flops recently, but she can be so winsome in the right project. I'll be hoping this is the one.
Sly and Single Again will follow Miss Korea on Wednesdays and Thursdays, and premieres next month.
Via TenAsia
RELATED POSTS
Tags: Joo Sang-wook, Kim Gyu-ri, Lee Min-jung, Sly and Single Again