Leading men lined up for God's Gift—14 Days

Kim Tae-woo
Lee Bo-young's time-traveling drama God's Gift—14 Days is just about set for its leading men, with Jo Seung-woo (Horse Healer) confirming his role to play a private investigator and Kim Tae-woo (That Winter, the Wind Blows) likely signing on (he's considering favorably) to play Lee Bo-young's husband.
God's Gift—14 Days is about a woman whose daughter is killed, after which the woman (Lee Bo-young) is given the chance to go back fourteen days in time and prevent the murder. Kim Tae-woo's character is a passionate human rights lawyer and loving husband, but he hides a secret that'll throw a twist in the proceedings. Hmm.
Despite the presence of a perfect (on the outside) father-husband figure, it'll be Jo Seung-woo, who runs a private inquiry agency, who steps up to help the heroine in her race to save her daughter. Are both men good guys, or are we dealing with a hidden villain here? A mysterious husband doesn't have to point to dastardly deeds, but it sure does ruffle suspicions. I know Kim Tae-woo better from playing kind, gentle characters but he did just come off a run playing a menacing gangster in That Winter, so I can easily see him playing both sides in the same character.
In any case, God's Gift is shaping up quite nicely—a compelling cast, strong hook, and an intriguing thriller twist on the familiar time-travel premise. It will premiere in mid-February, replacing current Monday-Tuesday drama Warm Words.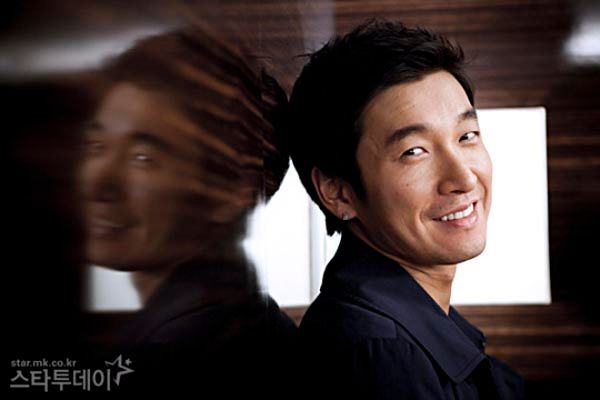 Jo Seung-woo
Via Osen
RELATED POSTS