Lee Beom-soo and Song Seung-heon courted for drama reunion

Song Seung-heon, Lee Mi-yeon, Lee Beom-soo
And the bromance lives on. I don't know if Dr. Jin's anything is something we want living on, but there's no denying that Lee Beom-soo (Prime Minister and I) and Song Seung-heon (When a Man Loves) make a great odd (emphasis on odd) couple. They're being courted to headline MBC's new drama Triangle, along with Lee Mi-yeon (Noonas Over Flowers), Go Ara (Answer Me 1994), and Im Shi-wan (Attorney). Somebody went on a casting spree.
Triangle is the drama from the All In producers that was once called Hidden and also called Three Foolish Brothers, depending on what day of the week you were looking. It was considered, then back-burnered for the Monday-Tuesday slot following Empress Ki, and now it's back on again. At least they figured something out instead of keeping three drama crews in limbo. At the helm is PD Yoo Chul-yong along with writer Choi Wan-kyu, who worked together previously on All In and Swallow the Sun.
The drama will be about three brothers who are separated by tragedy and then grow up to lead extremely different lives. Lee Beom-soo is up to play the hyung who becomes a cop, and Song Seung-heon will be the middle brother who's a gangster. Of course he is. Because he's Song Seung-heon. Im Shi-wan is the maknae brother who grew up in the lap of luxury with wealthy parents. The drama will be about the events that unfold as their paths start to cross without any of them knowing that they're brothers.
It pretty much sounds like East of Eden, though we won't really know until they reveal more story details. Lee Mi-yeon is considering a dramaland comeback as Lee Beom-soo's love interest, and all we're told is that it's a sad love. There isn't much information on Go Ara's character, and she sounds like less of a lock than the others. Everyone's still "considering favorably" for now.
Triangle is planning to follow Empress Ki in April.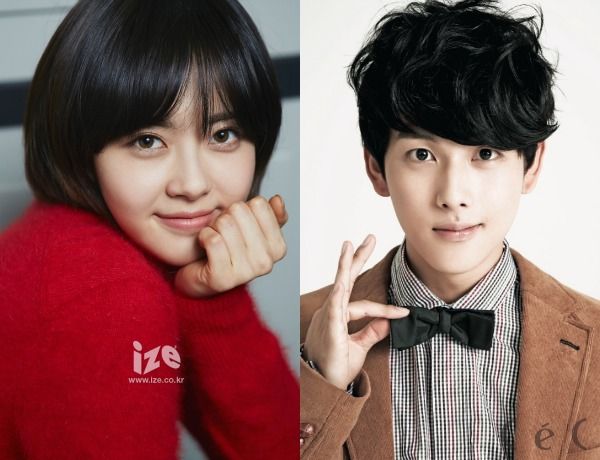 Go Ara, Im Shi-wan
Via Star News
RELATED POSTS
Tags: Go Ara, Im Shi-wan, Lee Beom-soo, Lee Mi-yeon, Song Seung-heon