Lee Bo-young confirms God's Gift–14 Days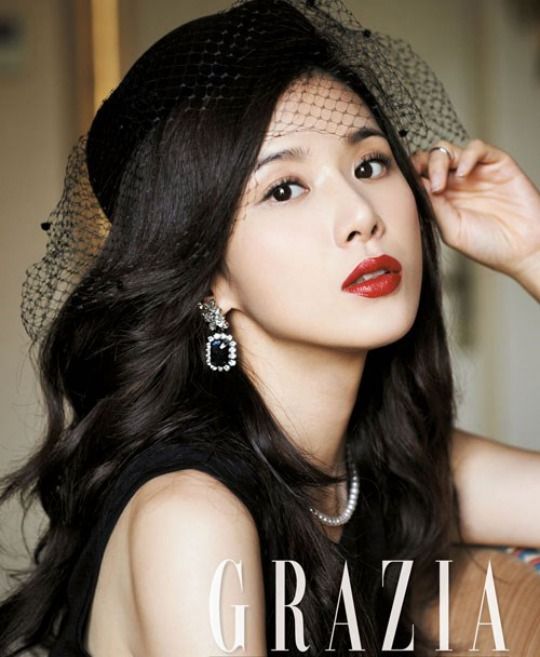 And the first time-traveler of 2014 will be… Lee Bo-young! You win one trip to the past via Dramaland's Wormhole Express™ in exchange for life-altering consequences and possible rapid aging. Brain tumor optional. See Loopholes and Exclusions for details. New time slip drama God's Gift–14 Days has secured its heroine, who will be returning to SBS after taking home the Daesang just last week. I know that's not why you gave it to her, but nice job with the timing. It couldn't have hurt.
The new drama from the PD of Dummy Mom and the writer of Iljimae is basically Two Weeks: The Mom Version, where instead of a father racing to save his child's life, it's Mom's turn to be the hero. The twist is that she gets to go back in time to do it. Lee Bo-young stars as a mother whose young daughter gets kidnapped and eventually killed when it all goes wrong, and after suffering that heartbreaking loss, she gets the chance to go back two weeks to save her.
It'll be the new Monday-Tuesday drama on SBS, and with casting just getting underway, the production is evoking I Hear Your Voice levels of last-minute panic. The hero is reportedly going to be cast within the week. It should be a good role for Lee Bo-young, who gets to flex her tear ducts while also rising to the occasion as a thriller heroine. With such strong character motivation and a tight timeline (one hopes, unless time travel throws a big wrench in the works), I'm hoping for heartbreak and chills in all the good ways.
God's Gift–14 Days follows Warm Words and premieres in February.
Via Hankooki
RELATED POSTS
Tags: God's Gift – 14 Days, Lee Bo-young