MBC's spring drama still in limbo (blame Dae Jang Geum 2)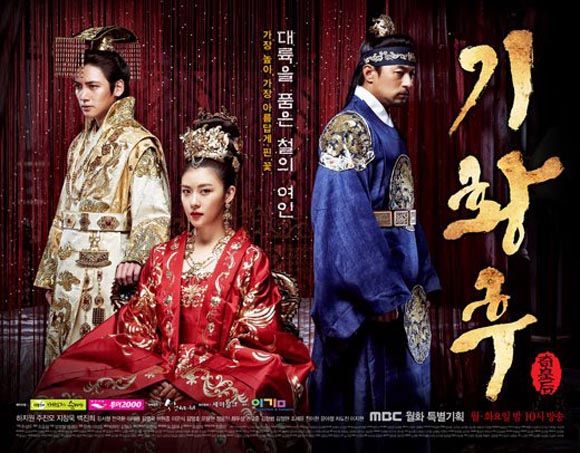 I—and MBC, apparently—was all set to announce Hidden as the new drama to grace MBC's Monday-Tuesday timeslot now that Unprecedented has been put on the back burner, but following that announcement came swift retractions, so now Hidden will NOT be airing, never mind! Which is too bad for the crew, which is led by the PD and writer of mega-hit All In; Hidden was bound to be touted as some sort of All In 2 given its focus on a real-life Korean-Japanese gambler from the 1960s.
The funny thing about this Hidden almost-story is the way it highlights the completely backwards methods that the broadcast station is using in scheduling its 2014 drama lineup, which befuddles me entirely. I should probably be able to express my sentiments in a more persuasively thought-out argument, but really it boils down to: MBC is so weird.
You can trace the issue somewhat to MBC's stubborn fixation with Dae Jang Geum 2, a drama project has been planned and announced (to then later fizzle) so many times over the past decade that it's become ridiculous. For whatever reason they refuse to give up on making it happen, despite the fact that its heyday was literally ten years ago, and now they have fixed it on its fall schedule. And by putting it there, now it has to find a way to work around that big chunk of airtime to fill in all the stuff in between, which is part of the reason they're finding it so difficult to schedule in the post-Empress Ki slot.
Note that they're mostly dealing with 50-episode shows, which makes it a lot more difficult to match the timeslots; they could, of course, schedule a series of 16- or 20-episoders instead to fill the months between April and September. I presume that is what will have to happen; 50-episode Unprecedented didn't work out and has lost that timeslot to be pushed indefinitely. Many of the Hidden headlines point the finger at Dae Jang Geum 2, which would be amusing ("Hidden loses slot, Dae Jang Geum 2 to blame?") if it weren't so true.
According to an MBC rep, they are still considering potential series for the spring slot, and on the upside, since Empress Ki is so long they will have until April to find something. Let's just hope they don't waste all their time.
Via MBN
RELATED POSTS
Tags: drama production