New rom-com Sly and Single Again confirms leads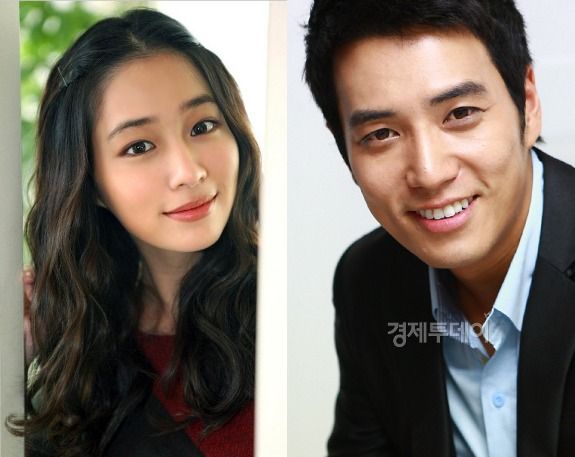 There were no big shakeups for MBC's new Wednesday-Thursday drama Sly and Single Again, which has secured both Lee Min-jung (All About My Romance, Big) and Joo Sang-wook (Good Doctor, TEN 2) as its lead pair. They'll be following the growing trend of drama couples who were once married and meet again as singles, setting them up for a re-romance. Lee Min-jung's strength is definitely in rom-coms, while Joo Sang-wook will be departing from his usual stern cold hero roles, which should be a lot of fun.
The 16-episode romantic comedy comes from the PD of Me Too, Flower! and stars Lee Min-jung as a flighty sort of character who cared much more about honing her looks over her life skills. Joo Sang-wook plays her ex-husband, a geeeenius IT engineer with persistence and motivation who hits it big later in life and ends up a chaebol. Once she finds this out, she sets out to win him back and begins scheming. But what she doesn't know is that he's determined to get his petty revenge for the fact that she left him and wants him back only when he's loaded, so he schemes right back.
As long as the childishness is on equal footing, I think they'll be an entertaining match-up. It'd be less fun if he were just cold and haughty and if she were the only one with an agenda, not that there's any reason to feel sorry for the ex-husband who gets to hug his money at night. I hope Joo Sang-wook really goes all-out for the comedy, because his go-to cold professional Blue Steel Super Doc/Cop is getting predictable and boring. Sometimes it's worth ruining your image for laughs. Hey, it worked for So Ji-sub.
Sly and Single Again follows Miss Korea and premieres in February.
Via Hankyung
RELATED POSTS