Only one episode of You From Another Star to air this week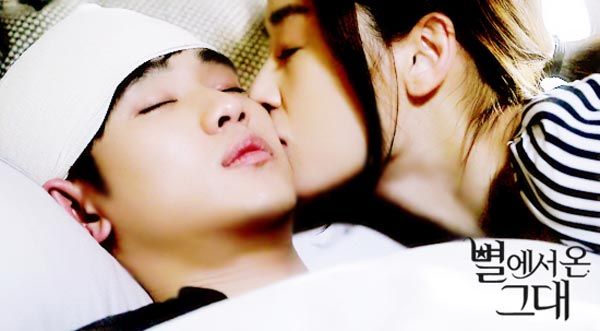 Happy Lunar New Year, but also, boo to Lunar New Year. The day falls on Friday, January 31, but it's a big enough holiday in Korea that it really ends up spanning Thursday through Sunday, which calls for time off work, trips back to hometowns, family gatherings… and television schedule reshuffling.
This year You From Another Star will be one of the shows being pre-empted for holiday TV programming. At least it'll be the only prime-time drama not to air on Thursday, but I still reserve the right to wail at only getting a one-episode fix this week. Episode 13 airs on Wednesday, with Episode 14 pushed to next week. Nooooo. Depending on the nature of Episode 13's ending (who wants to bet CLIFFHANGER) I also reserve the right to scream. Fist-shaking at heaven optional but preferred.
For the folks in Korea, you'll get to watch Kim Soo-hyun on television anyway, since SBS will be screening his blockbuster Covertly, Grandly. I do wonder how much You From Another Star's absence will affect the ratings for its two competitors, since there's a whole 25% chunk of the ratings that'll be up for grabs; maybe Age of Feeling and Miss Korea will be able to get a piece of that action.
On the upside, this increases the chances of You From Another Star getting an extra episode to even out its finale week, now that it's off its airing schedule by one episode. Fair trade?
Via Joy News
RELATED POSTS
Tags: You From Another Star