Park Min-young offered lead in Doctor Stranger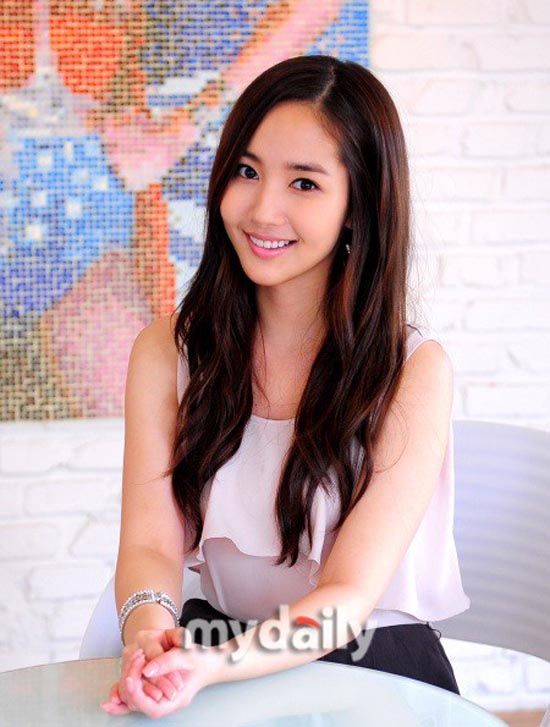 Doctor Stranger is the upcoming SBS miniseries about a North Korean refugee who defects to South Korea and becomes a (geeeenius) doctor (really). Even as he works in a large hospital amongst many other peers, his background keeps him at a remove, a stranger in a strange land.
Lee Jong-seok was floated as a potential lead early on, and so far it looks like he's still a possibility, although the only cast member confirmed is Park Hae-jin (currently playing good-natured chaebol Hwi-kyung in You From Another Star). Now Park Min-young is up for the female lead; she has received the offer and is considering it favorably.
I can see why Park was approached for the role, since she did well enough in director Jin Hyuk's previous drama City Hunter. Should she take the drama, she'd actually be playing two roles (is this going to be her thing now?)—one is of a Korean woman who grew up in China who is a specialist in oriental medicine anesthesia, and the other is the hero's sweetheart left behind in the North. Ms. Anesthesiologist's "startling resemblance" to that woman is sure to be unsettling for Genius Doctor Stranger—and I can only imagine how things tangle even further when that sweetheart hides her identity and crosses into South Korea to get to our hero.
Why do I feel like this drama is going to be Covert Good Doctor Stranger, where national alien-ness stands in for the autism? So one heroine is a stranger in the country she grew up in, her doppelganger is a stranger in disguise, and the hero is a stranger genius. Stranger stranger stranger.
Doctor Stranger will be a Monday-Tuesday drama for SBS, and will follow Lee Bo-young and Jo Seung-woo's God's Gift—14 Days (which follows currently airing Warm Word).
Via Sports Hankooki
RELATED POSTS
Tags: Lee Jong-seok, Park Hae-jin, Park Min-young