Weekend drama Angel Eyes courts Lee Jun-ki to headline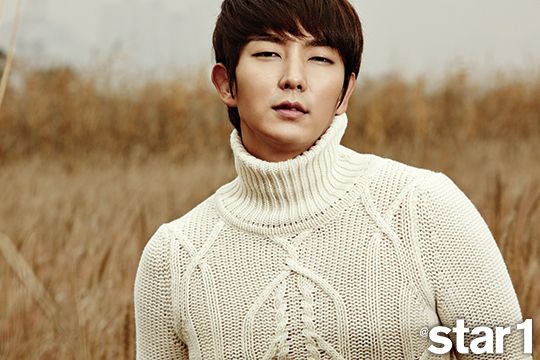 Hmmm, Kang Haneul grows up to be Lee Jun-ki? Where do we sign up? New SBS weekend drama Angel Eyes is finally casting its leading man, and Lee Jun-ki (Two Weeks) is reportedly considering the role. Along with his casting announcement was word that Han Ga-in (The Moon That Embraces the Sun) was also being wooed to play the heroine, but her camp issued fast denials, which makes her the third leading actress to squash rumors of potential casting in this drama (after Han Ye-seul and Kim Haneul). Not that I'm too broken up about that.
The new weekender comes from PD Choi Moon-seok of Will It Snow For Christmas and writer Yoon Ji-ryun of Operation Proposal and Boys Over Flowers. The very loose description of the story is: a first love separated by family tragedy, reunited twelve years later. That's it. So far the plot info is too generic to gauge anything from, since that's like saying the drama will have actors and episodes.
If he takes the role, Lee Jun-ki would play the hero who has to send his first love away because of his family. Kang Haneul (Heirs) and Nam Ji-hyun (Hwa-yi) have been cast first as the teenage counterparts to the leads. If this is a melodrama a la Will It Snow For Christmas, it might be a good choice for Lee Jun-ki to keep expanding his genre breadth, though I have no idea what to expect from the writer of Boys Over Flowers. A lot will ride on the actress they manage to cast as the heroine, so fingers crossed for a good match-up.
Angel Eyes follows Thrice Married Woman and airs on Saturdays and Sundays beginning in March.
Via My Daily
RELATED POSTS
Tags: Lee Jun-ki