Age of Feeling: Episode 6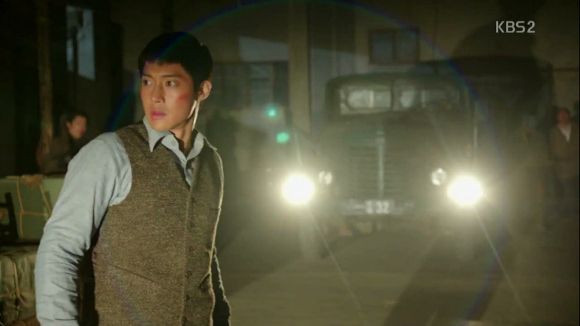 There's money, and then there's the opportunity to fight our hero. One of these things is actually worth something in this drama's world while the other is not—y'know, in case we weren't clued in by everyone and their mother clamoring to get a piece of Jung-tae.
If it sounds like more of the same, it is and it isn't. Nothing changes this episode except the story's focus, which finally reaps the benefits of all the time it spent setting up by spending more time on the daily lives and emotions of the characters we care about. Of maybe just as much (nay, greater) importance is all the side character action we get this hour, which I never thought I'd be so happy for. Then again, side characters have never looked quite so good.
Ratings-wise: Despite Age of Feeling's attempt to nab the audience left without programming after You From Another Star's preemption, it still got edged out by Miss Korea. At least they gained a percentage point from all of this, going from 7.0% last episode to 8.3% this round.
SONG OF THE DAY
Bye Bye Sea – "Devil (악마)" [ Download ]
Audio clip: Adobe Flash Player (version 9 or above) is required to play this audio clip. Download the latest version here. You also need to have JavaScript enabled in your browser.

EPISODE 6 RECAP
After noting that Kaya's changed, Jung-tae tries to apologize to her. She cuts him off before he can get a word in edgewise—she'll accept his apology, but he has to accept hers in advance.
"I will find your father," she says. "And I will kill your father in front of you, just like he did." That's when she asks him to accept her apology, except for the tiny part where she adds that if she doesn't kill his dad, she'll kill everyone Jung-tae loves. O-kay.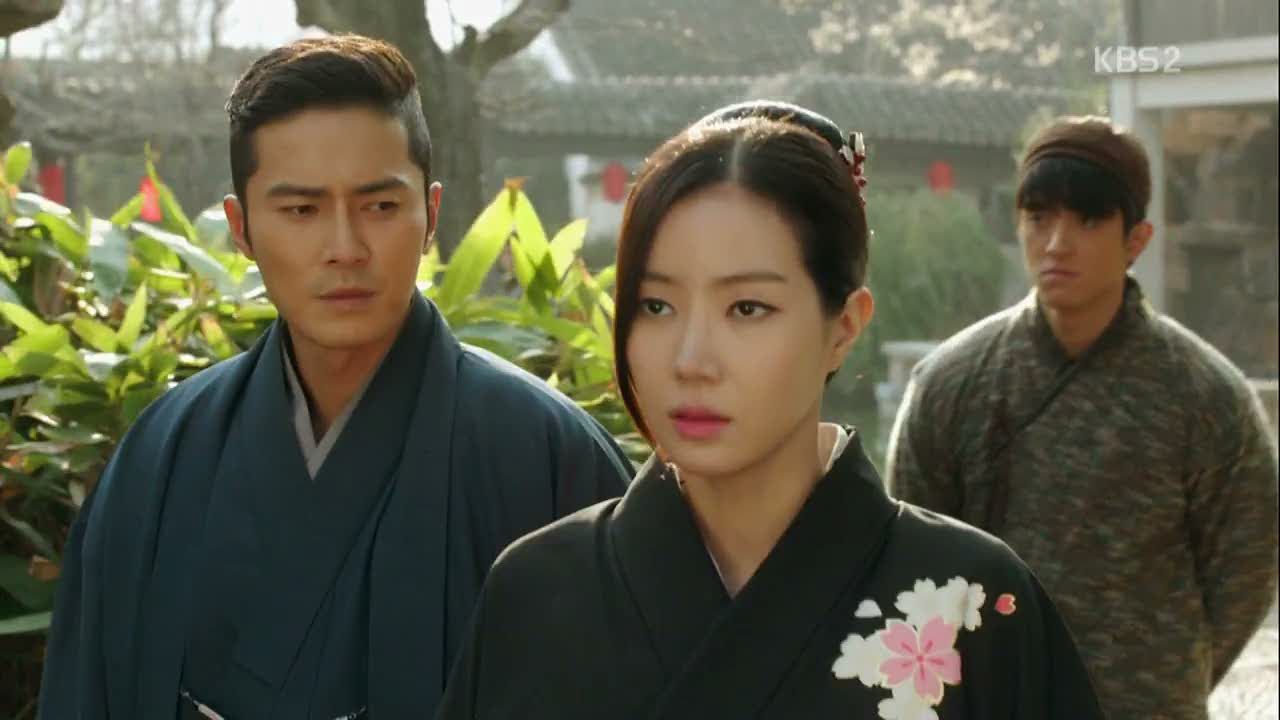 Only after threatening to massacre Jung-tae and salt the earth does she finally threaten him, should he try and stop her from being terrible. Jung-tae claims that he doesn't care what she does to him, but if she touches any of the people he loves, "You'll see a side of me you've never seen before… and you will regret it."
Kaya merely scoffs—regret is a luxury she can't afford. She grits out that his father took away the only thing she had, so she has nothing left to lose and thus has that advantage over Jung-tae. They leave it at that.
Since traditional greetings are so passé in this world of gangs and killers, Il-hwa throws a knife at Jung-tae's head when he walks in. (Translation: "Hello.") Jung-tae tosses the knife back at him. ("Hello.") Il-hwa is attempting to teach Jung-tae to always be on guard and alert, since being surprised is how he got stabbed last time.
So he throws the knife again, and it lands so close to Jung-tae's head that it slices his ear. Il-hwa tsks that Jung-tae still wasn't alert enough, and affects the air of the friendliest/scariest mentor one could ever meet as he easily saunters up to Jung-tae while explaining the significance of distance with regard to killing a man—first three steps, two, then one.
He's inches away from Jung-tae with that Cheshire grin as he tries to goad him into a fight. Jung-tae claims that's not what he's here for, but when Il-hwa makes a sudden move to punch him his body reacts instinctively.
This is all entertaining to Il-hwa, and he does eventually get his wish by sparring with Jung-tae—but in doing so, he's also teaching him. Gah, I'm in love with this fight scene. Not just because it's sexy (though there is that), but because it's so believable in showing how Il-hwa's martial arts skills differ from the raw talents Jung-tae possesses.
Jung-tae is fairing far worse than Il-hwa by the end of the fight, though he does take pride in the fact that he made Il-hwa retreat ten steps—even if doing that much has taken everything Jung-tae has. He collapses, but Il-hwa is pleasantly impressed nonetheless.
Remember those Japanese officials Ajusshi Choi assassinated? News has made it back to Denkai in Japan, and he intends to entrust his adopted son Aoki to the task of doing something about it.
Denkai describes the people of Joseon as weeds, and that the only way to kill them (figuratively) is to kill their hope by using their own people against them. He sends Aoki off to Shineuijoo, after declaring only semi-creepily that Aoki is the method through which Denkai can live vicariously through.
Poong-cha wakes Jung-tae up after he's had a nap in Il-hwa's palace with his favorite food—dumplings. He remembers Kaya from her smuggling days and seems to be hiding the bulk of his concern from Jung-tae, and as always he looks out for his quasi-son by securing his transport home, since he's a bit too beat up to train-hop his way back.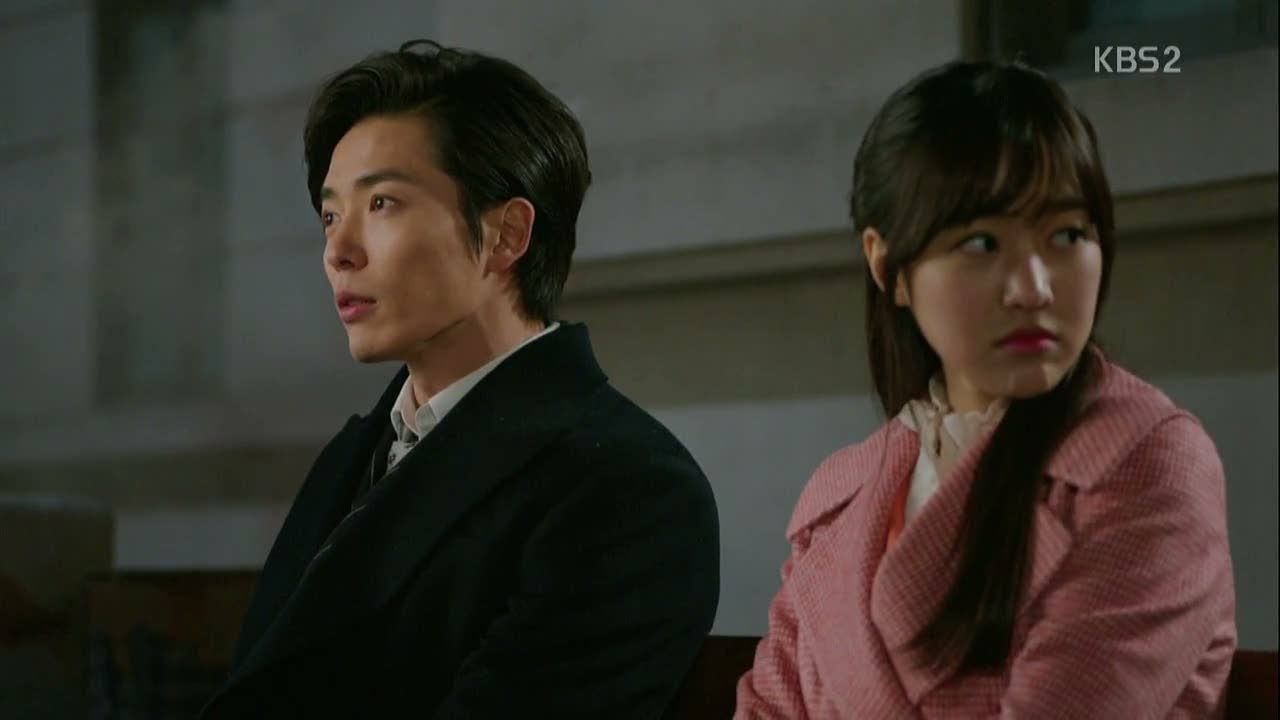 Soo-ok is intent on wooing Ok-ryun, and devises some sort of plan that involves paying a group of guys. (We all know what this is.) He finds her waiting patiently for her true love outside the train station, but any attempts to flirt with her are swiftly rebuffed.
He decides to wait with her despite the bitter cold and grows impatient as the hours tick by. I love that he's like "I can't leave a lady alone here, what if something happens?" Ha.
She's still dismissive, even when he brings to her attention that the last train's already come and gone without her man. Ok-ryun tries to hide her nervousness—Jung-tae's always on schedule, because he knows how much she'd worry if he wasn't.
The guys that Soo-ok hired come sauntering up and start leering at Ok-ryun suggestively, ideally to pave the way for Soo-ok to act like a hero. But instead of cowering away in fear, Ok-ryun barks back at them like she's talking to a group of kids. Poor Soo-ok.
Ok-ryun spots something that gives her a confidence boost, so before Soo-ok can even pretend to step in to save her she threatens the thugs to run for their lives… and when she counts down, Jung-tae swoops in and takes them down in the blink of an eye.
Luckily, Ok-ryun saves Soo-ok from getting the same treatment. Just out of curiosity, Soo-ok tries throwing a punch at Jung-tae and stops his fist only centimeters away from Jung-tae's unimpressed face. He doesn't even blink, which seems to surprise Soo-ok the most.
But alas, Soo-ok has to watch Ok-ryun waltz away arm in arm with her tough-guy boyfriend.
Ok-ryun is her usual happy self with Jung-tae, until he admits to her that Kaya has returned. Her face falls, but instead of addressing the issue hanging between them she tries to ignore them by handing him a list she made of all the things he has to do with her on her birthday tomorrow.
Jung-tae's face tells us that he had completely forgotten, which is why Ok-ryun came prepared. Aw. But at least he means it when he tells her, "Ok-ryun-ah… Happy birthday."
Ok-ryun returns to the gibang to find it eerily quiet—Japanese soldiers have more or less taken over, and everyone's fearful of making a mistake that could get them sent to a labor camp.
Inside, Aoki meets with his superior officer, who's more than wary of his reasons for coming to Joseon. Despite Aoki being a decorated (and geeeenius) soldier recognized by the Emperor, his superior knows that the yakuza is backing him and wants him to just fade into the background.
What his superior officer isn't prepared for is just how much of his sordid dealings Aoki is aware of, all of which he lists coolly and efficiently in an effort to bring his superior under heel. It doesn't work.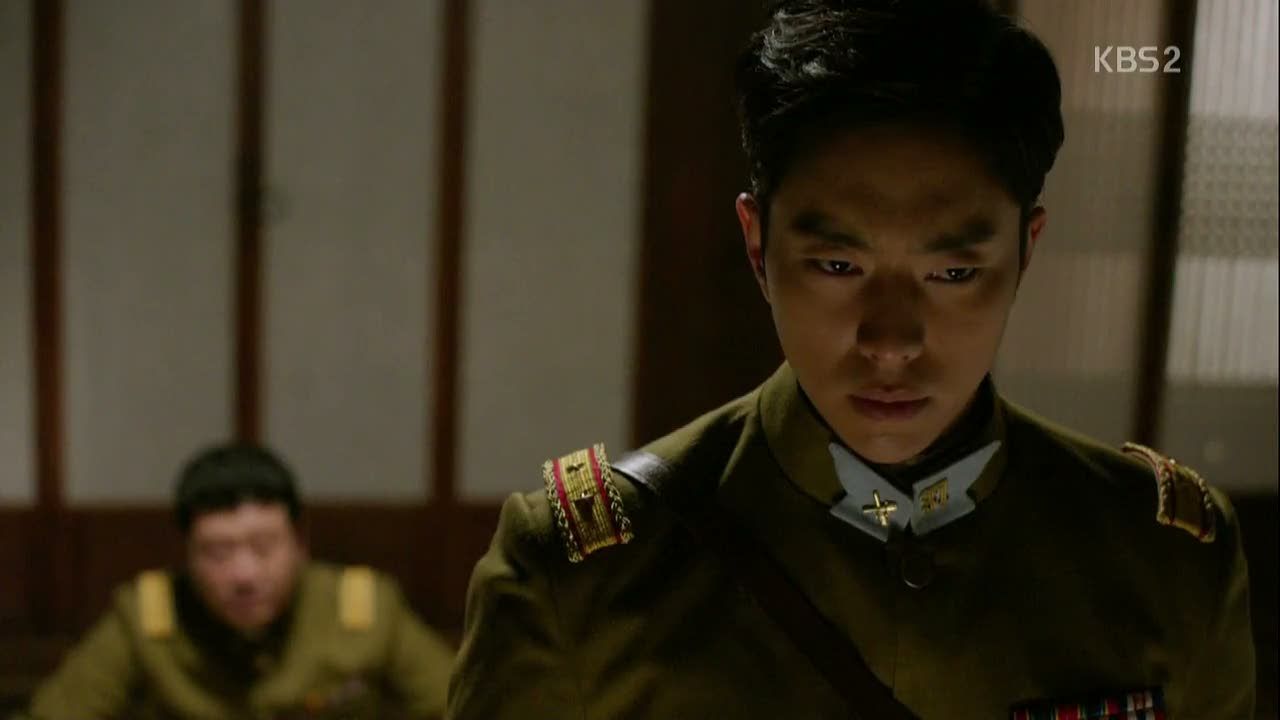 So when his superior tries to threaten him, Aoki's face turns to ice, and the power balance shifts in the blink of an eye. He affirms that the yakuza is indeed backing him, and because they are, he could have his superior's wife and daughter brutally murdered and torn apart, just like that.
He all but dares his superior to test his resolve: "Are you afraid? This is a real threat." (Side note: I don't know if this is just leftover feels from Heartless City, but Yoon Hyun-min is electrifying on screen.)
Ajusshi Choi arrives at the gibang just as Aoki is leaving, unaware that Aoki already suspects him for the assassinations just because he caught a whiff of gunpowder on him—all the more unusual because guns have been outlawed by the colonial government.
Mama Kim cares for Ajusshi Choi and chastises him for continuing the thankless job of an independence fighter while cleaning up his newest gunshot wound. Since Ok-ryun can hear them from outside, she must know that he was the assassin.
It's Ok-ryun's birthday, which means Jung-tae's looking at a long list of things he's gotta do. First up is dressing fancy, but he eventually ditches the hat she wanted him to wear out of embarrassment. Aw.
Meanwhile, Boss Hwang is camped out at his usual table with some of the boys, including Dissenting Opinion Gangster who (wait for it) voices his dissent against Jung-tae existing. They spot Jung-tae walking about town in his new digs, and it's adorable how Boss Hwang knows what's up and tells the boys to leave Jung-tae alone for the day.
This prompts Jjang-ddol to ask if he might get a day off too, and Boss Hwang proves he's the biggest softie ever by allowing it. He even gives Jjang-ddol some money so he can buy his Mal-sook "one of those head things girls wear." GAH. I can't even.
Jung-tae gets his salary in advance in order to do the second thing on Ok-ryun's list (buying a present), but Dissenting Opinion Gangster has finally had enough of Jung-tae's special treatment and confronts him for a fight.
He wants Jung-tae to leave the Dobi Gang if he loses, and eventually goads our reticent hero into throwing a punch by mentioning his likely-deceased sister.
Ok-ryun waits for Jung-tae at their rendezvous point, unaware that he's currently being detained by his fight with Dissenting Opinion Gangster. Boss Hwang is pissed when Jung-tae wins the fight, since Dissenting Opinion Gangster was his hyung and fighting him in the first place was a huge no-no.
After he chases Jung-tae off and blames Poong-cha for the sorry state their "family" is in (aww), Kaya finds Aoki at the shooting range and even gets a little target practice in herself—her aim seems even deadlier than his.
They've been friends since Aoki helped her in her fight against Aka, but only as they were going through training together for almost two years did they grow closer.
She didn't know then but knows now that he was the anonymous benefactor who shared his food with her each month, which automatically tells us that Aoki has a thing going for her. Kaya uses that in order to get Aoki to hunt down information regarding who came into town the day her father died, just so that she leaves no stone unturned.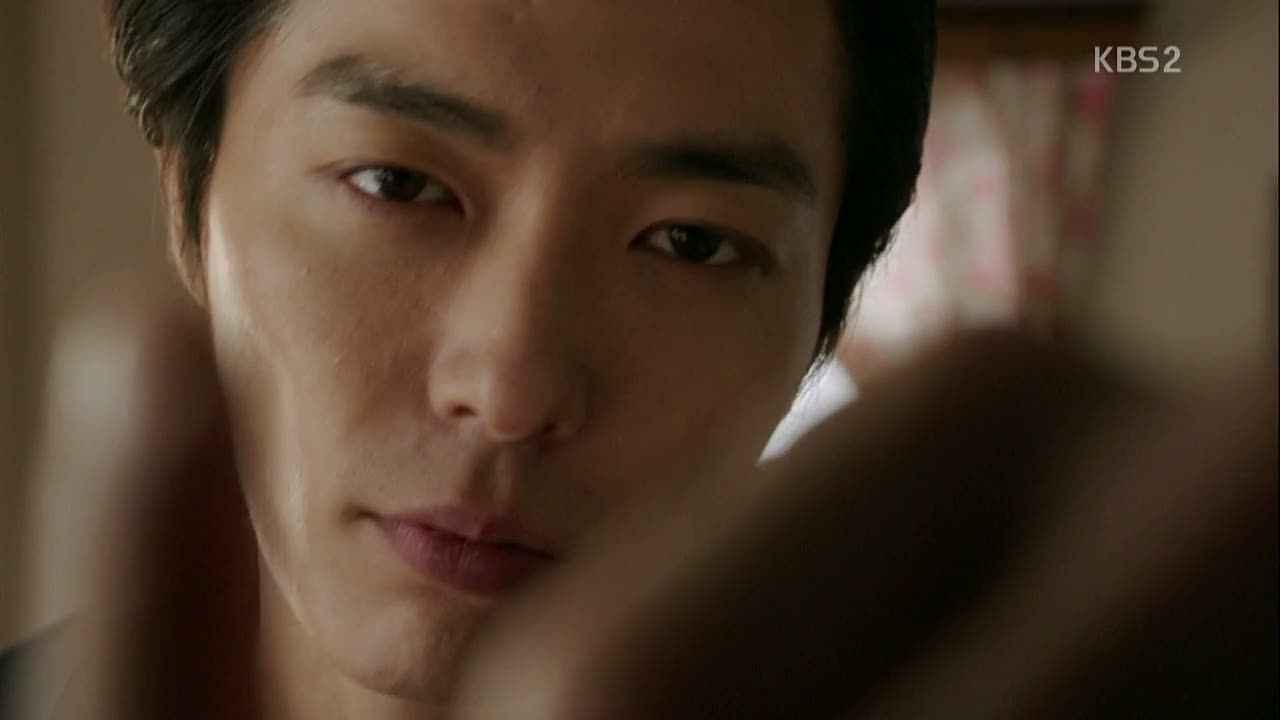 Soo-ok is confronted by the shady employee he punched for swindling Ok-ryun, even though the employee claims that what he's done doesn't hold a candle to the kind of liar and schemer Soo-ok is.
Our master swindler doesn't deny who he is, but catches his employee off guard by using lightning-fast and totally unexpected moves to knock out the buddies he brought along. Then he orders his now-willing employee to find out more about Ok-ryun.
Speaking of, Ok-ryun has resigned herself to the fact that Jung-tae's not showing up, and earns brownie points by deciding to take herself out on a date to go ice skating, just like she put it on her Birthday List.
But Ok-ryun must've also saved her country in a past life—because after Soo-ok catches sight of her, he follows her onto the frozen pond while dragging a huge gramophone behind him, all, Fancy meeting you here in the middle of nowhere!
He claims he just came out to seduce women by skating to the tune of a waltz, and his charms are finally enough to soften Ok-ryun's attitude toward him. She even lets him use the skates she brought for Jung-tae.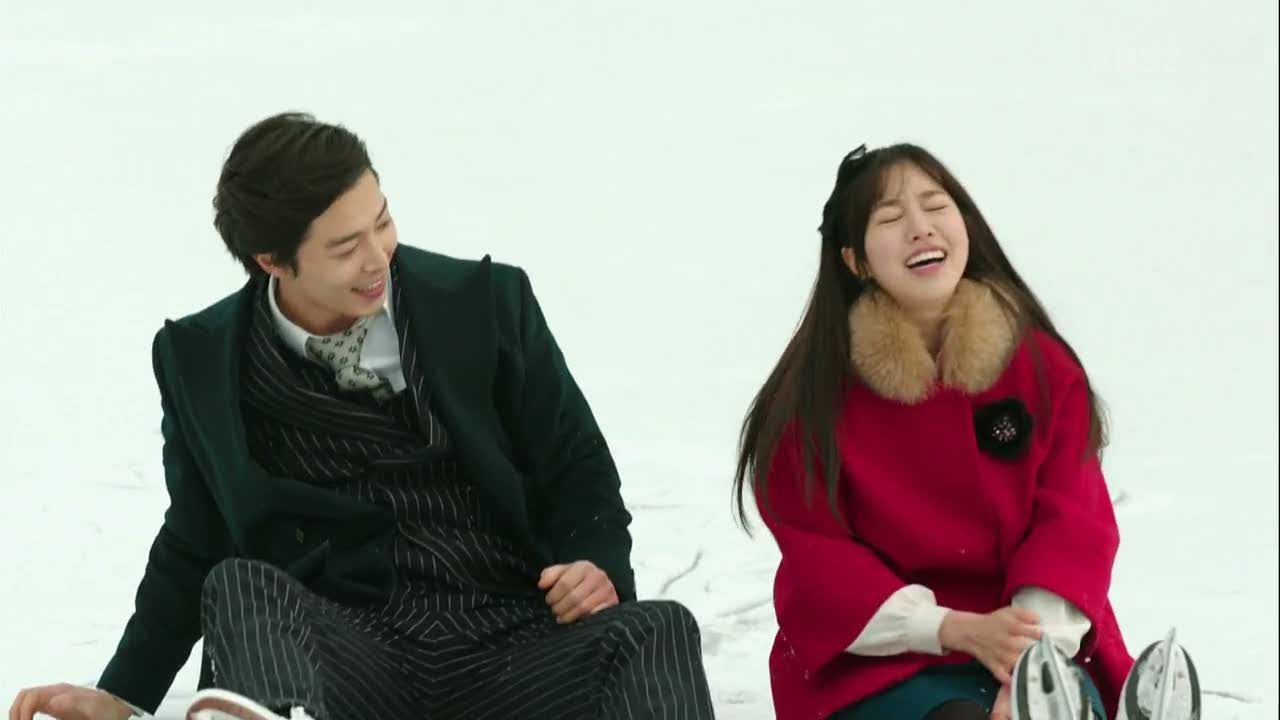 Haha. Soo-ok would've totally had this suave act in the bag if he wasn't such a klutz on the ice—he's got the waltz playing and he's even got the girl, only he's also got two left feet that keep tripping him up. This is awesome, and also the perfect icebreaker (har) for these two.
It might've still been fun if he was amazing at skating, but it's so much more endearing that he's not. This is the ice-skating date Basketball wishes it had—and if you don't remember and/or never watched, congratulations. I mean it.
It's nightfall by the time Jung-tae makes it to the ice rink in a desperate attempt to salvage Ok-ryun's special day, but she's long gone by the time he gets there.
Shinichi pays Dokku a visit after another failed round of Let's Acclimate Ourselves to Japanese Culture, causing Dokku to immediately change his demeanor in front of his master.
He personally pulls the rickshaw with Shinichi in it, since Shinichi has a lot on his mind—Kaya had asked him if he knew where Jung-tae's father was, and threatened him with death if he did and was lying to her.
Dokku takes a gamble on asking Shinichi for the chance to join Ilgookhwe in return for his slavery, and it pays off. All he has to do is bring Jung-tae to Shinichi, and make him fight. Again? Jung-tae should start charging people to fight him… except I think he actually does, if we're going by the scene that opened the show.
Soo-ok drives Ok-ryun home in his car (fancy!), only to find that Jung-tae's been waiting for her outside. Soo-ok is still the perfect gentleman, even going so far as to open Ok-ryun's door for her, and poor Jung-tae mostly looks confused.
Before he leaves, Ok-ryun makes small talk with him in an effort to make Jung-tae jealous. It's sweet that Soo-ok knows what's going on and plays along anyway, at least until it's time to leave.
She can tell by Jung-tae's face that he was held up by yet another fight and doesn't want to hear his apology. Jung-tae persists: "Let's go on a date again." Ok-ryun declines, since she has singing lessons with Soo-ok (that's a thing now).
Jung-tae literally just goes "Okay" and walks away, like he did his duty by trying and isn't going to play games with her. Ok-ryun caves first and accepts the date offer, but Jung-tae can't be late again. (He's going to be late again, isn't he.)
Date Day arrives, and Jung-tae's not the only person going on one—Jjang-ddol has primped himself up to see a movie with Mal-sook, which just so happens to be the same movie that was playing three years ago.
Jung-tae is instantly reminded of his kiss with Kaya after she'd asked him out to the movies, though he's pulled out of his reveries when Jjang-ddol attacks him with some hair shellac.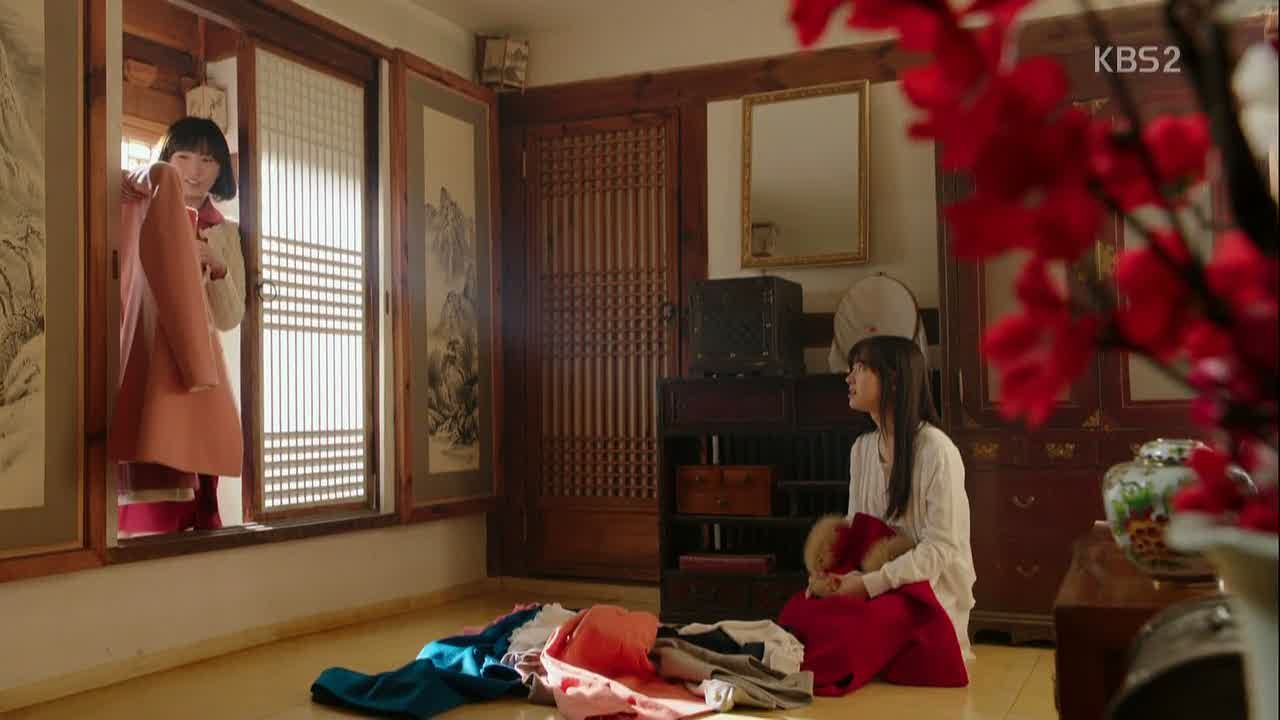 Then we find Ok-ryun suffering the universal pre-date dilemma of having multiple outfit options but nothing to wear. Mal-sook thinks it's funny considering how Ok-ryun and Jung-tae used to play naked in the river when they were little kids, and she's sure Jung-tae remembers that there's a mole on Ok-ryun's butt. Aww, cute.
Despite her ribbing, Mal-sook is still a good friend, and has borrowed a pretty coat from one of the gisaengs for Ok-ryun to wear in exchange for her outfit rejects. This day is going too well. Something has to go terribly wrong soon, right?
Jung-tae even remembers that Ok-ryun wanted a ring and buys one for her, which, d'awww. But of course it's not until she's waiting for him at the restaurant that he is literally asked to be saved by a damsel running from the gangster trying to sell her.
So his his desire to save all the children of the world is either related to his search for his sister or just a Thing of his (no one's arguing that it's not a good Thing, since I believe the children are our future). But no matter what the reason is, he can't just sit back when the girl he just saved points him to where she was being held prisoner with other, younger children.
Ok-ryun waits, and waits, and waits. Jung-tae never shows, and closing time finally forces her to leave.
Meanwhile it's taken hours for Jung-tae to make it to the warehouse of smuggled children, which is three times longer than it takes for everyone else to teleport themselves from Japan/China to Joseon.
Only… there is no bus full of orphans to save. Jung-tae's been duped by Dokku again, and finds himself locked inside a warehouse where he's completely outnumbered by a bunch of gangsters with clubs.
"Are you Shin Jung-tae?" one of them asks. Jung-tae slowly wraps his fightin' cotton around his fist as he retorts, "Remember it clearly. It'll become a name you never forget."

COMMENTS
Secondary romances are a tough business in dramaland, because they're terrible to sit through when you don't like them and terrible to sit through when you do. I keep trying to not like Jung-tae and Ok-ryun as a couple, if only because it feels like the show is dangling a manipulative carrot in front of us. It knows we can't have it because it knows it won't give it to us. Worse, it knows that we know it won't.
But damn if that dangling carrot didn't start to look better and better this episode, despite (or because of) Jung-tae's fairly ambiguous stake in the relationship. At first I thought that he was dating Ok-ryun out of obligation, since they've known each other forever and because she's always liked him. Who knows, maybe obligation is a deciding factor—it's hard to guess when we can't get a solid read on Jung-tae. Does he love her, or does he just want to love her?
If Jung-tae was sleepwalking through his dates (provided he actually made it to one), or if he acted as though he was just indulging Ok-ryun's feelings when he'd rather be anywhere else or with anyone else, things would be different. Despite his relative emotional unavailability, I can see why Ok-ryun would be confused into hoping for more when he just tries so hard. It'd be so much easier for her if he was a jerk, and easier for us to write her off if he was a jerk and she still loved him anyway. Maybe it's so hard to read Jung-tae because he's a (gasp!) legitimately good guy with good intentions. I know, let that sink in a minute. Isn't it foreign and strange?
So just when I wanted to believe that Jung-tae was more or less forcing himself through the motions, he goes and buys Ok-ryun a ring—which is maybe the opposite thing he'd want to do if he didn't want her closer. And aside from mentioning that Kaya returned, it doesn't seem like he's constantly giving her red flags that she's intentionally ignoring. We can't fault him for missing her birthday because of things out of his control, but the whole point is that we always saw him trying to do right by her. Even if/when their relationship goes down in flames because Jung-tae is literally just too nice and too stupid for his own good, we'll at least know he was sincere.
Though I'm wondering if it'd be a faux pas to doubt the sincerity of a guy who keeps getting in trouble just because he wants to save ALL the children. I mean, geez. Get a job, hippie!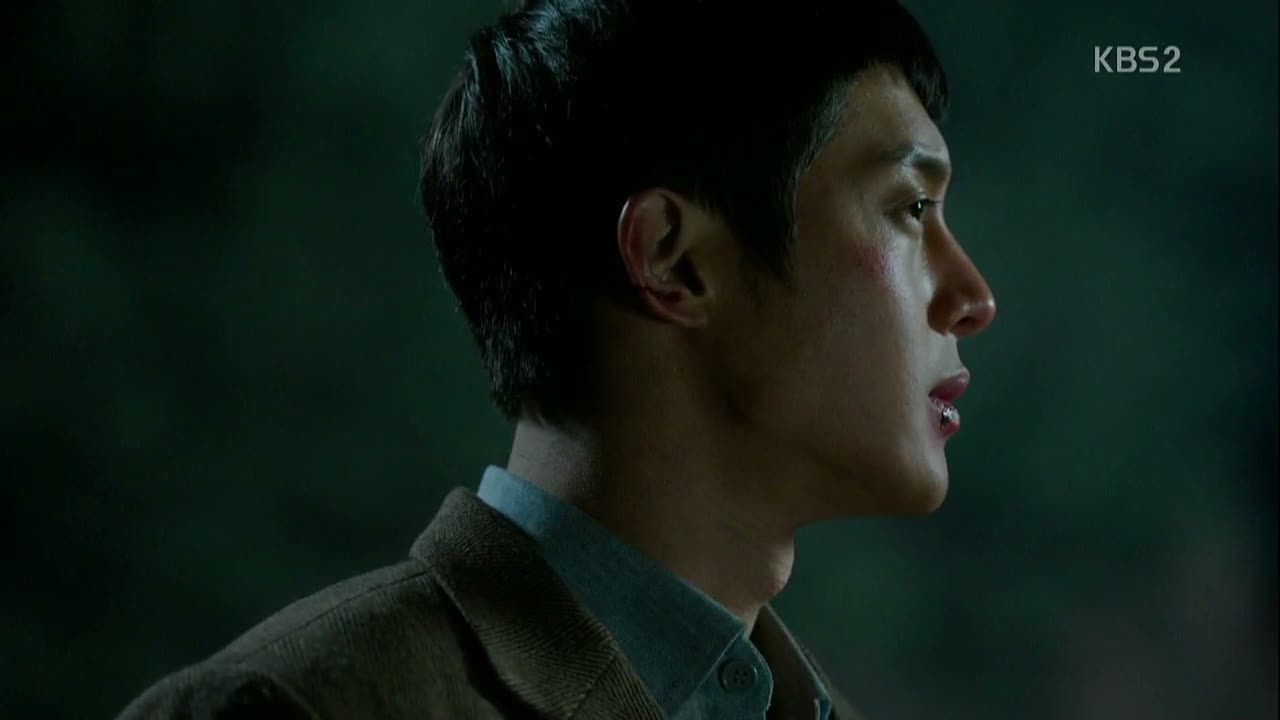 RELATED POSTS
Tags: Age of Feeling, featured, Im Soo-hyang, Jin Se-yeon, Kim Hyun-joong, Kim Jae-wook