Emergency Couple pre-empts Saturday episode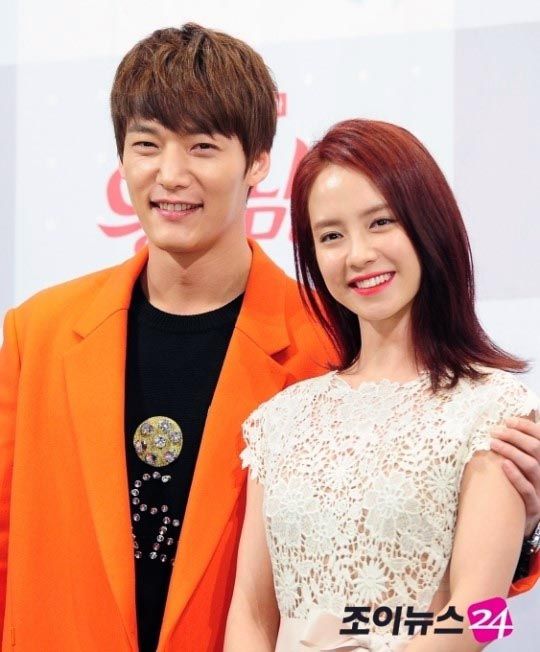 javabeans: Heads up, Emergency Couple viewers, they won't be airing an episode this Saturday—they'll put out a special instead, so we'll only be getting one new hour, with today's Episode 7. That is not a big deal, or so I thought because I figured, Hey, this is Olympics season, I'm expecting shows to get pushed at the last minute. HowEVER…
girlfriday: Uh, so apparently Emergency just sort of… ran out of time.
javabeans: Are they THAT live?
girlfriday: I wouldn't have thought so, seeing as how it's ONLY Episode 8, but yeah, they really are that live already.
javabeans: I think it's crazy for tvN to actually admit that they simply needed the extra time "to keep the quality high," which is corporate-speak for otherwise the episode would suck, and nobody wants that.
girlfriday: Which is true. We wouldn't want that, per se. It's just… we also thought you knew you were a show that was airing two episodes a week.
javabeans: We have followed the biz for a long time now, and as far as I can remember a show has never actually missed its deadline. Not without truly extenuating circumstances like an accident, or a union strike, or an actress fleeing the country. I've never heard of a show just being too behind and needing an extension.
girlfriday: Maybe other shows have needed an extension but those networks said "Tough cookies," and that's how we got episodes with crew members' heads bobbing around in the frame or scenes edited in the wrong order.
javabeans: Put that way, is this actually a progressive move by tvN? That they refuse to put out subpar product and insist on taking that extra time, dagnabit?
girlfriday: I'm sure they'd like it to be seen that way.
javabeans: …or am I giving too much credit? Is this what happens when you coddle your productions instead of ordering them to suck it up and abide by the contract like grown-ups with senses of responsibility and health-endangering work ethics? Give 'em an inch, they'll take an extra week?
girlfriday: I don't know, in MY day, dramas walked uphill in the snow both ways and still made it broadcast on time.
javabeans: Damn kids these days.
Via Joy News
RELATED POSTS