Ha Jung-woo directs new feature co-starring Ha Ji-won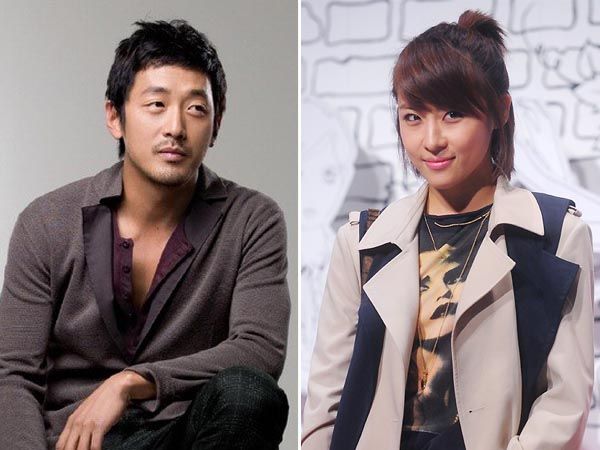 With the number of films Ha Jung-woo has done, he'd be perfect to use as the basis for a Chungmuro-style "Six Degrees of Kevin Bacon" game, though as with anything Korean, Three Degrees would probably be more appropriate. Hot on the heels of news announcing potential project Assassination (with Jeon Ji-hyun and Lee Jung-jae), he has now announced his second directorial feature, Chronicle of a Blood Merchant.
The film is based on a Chinese novel of the same name, written by Yu Hua, and tells the story of a man who sells blood to earn money. The original story was set in China from the 1950s through '80s, while this adaptation will relocate to modern Korea. Ha Jung-woo's directorial debut came in last year's comedy Roller Coaster (aka Fasten Your Seatbelt), which starred Jung Kyung-ho. Unlike last time, he will also star in this film; Ha Ji-won has signed on to play his wife, the village beauty who is won over by his devotion.
The new movie is also chock-full of stellar veterans in the supporting cast, including Kim Young-ae, Sung Dong-il, Kim Sung-kyun, and Jung Man-shik. Sung Dong-il will play the hero's blood-selling colleague, whose best friend will be played by Kim Sung-kyun. Aww, that's gonna bring back lots of Answer Me 1994 memories, isn't it? Jung Man-shik is the hero's friend who also sometimes gives him a hard time, and Kim Young-ae will play the mother who gives the hero advice on how to be a good husband.
Chronicle of a Blood Merchant will complete casting and wrap up work on the screenplay soon, and will enter filming in the first half of the year.

Kim Young-ae, Sung Dong-il, Kim Sung-kyun, Jung Man-shik
Via TV Report
RELATED POSTS
Tags: Ha Ji-won, Ha Jung-woo, Kim Sung-kyun, Sung Dong-il