Kim Soo-hyun embarks on eight-city Asian tour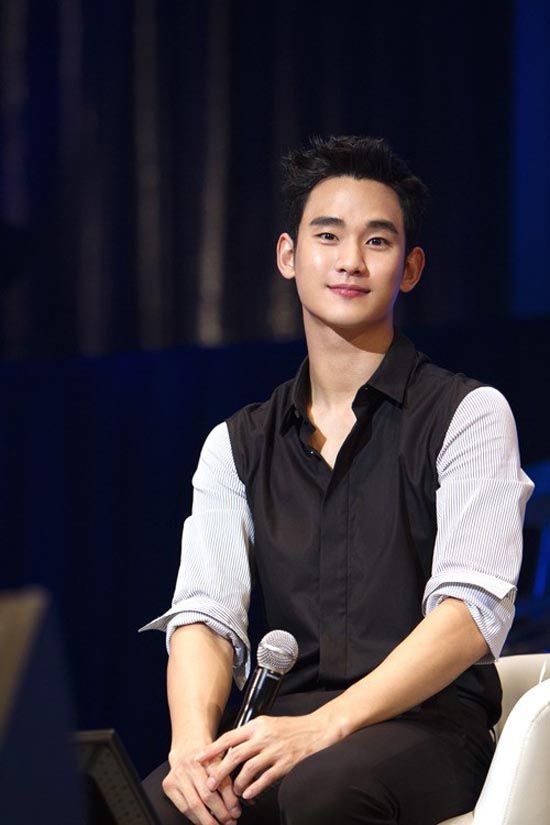 Kim Soo-hyun is on a roll, and what better thing to do than to strike while that iron's still hot: As soon as he wraps up his currently airing rom-com hit You From Another Star, he'll be headed abroad for a six-country, eight-city fanmeeting tour. Get your stalking schedules ready.
I've always thought the concept of fanmeetings was one the West could adopt—a solo "concert" of sorts put on by an individual actor, where you could charge for tickets and meet fans who shower you in love and presents? How has this idea not caught on? But sadly, this tour will keep Kim Soo-hyun in Asia: He'll kick off with a Seoul fanmeeting, then will head overseas to visit three cities in China (Beijing, Shanghai, and Guangzhou), as well as Taiwan, Japan, Singapore, and Thailand.
I honestly don't know if Kim Soo-hyun's incredible string of successes (with nary a flop between Dream High, The Moon That Embraces the Sun, The Thieves, Covertly Grandly, and You From Another Star) is a result of smart choices, good management, or sheer luck, but as I think he's one of his generation's top talents, I don't begrudge him the success. If anything, I'll just be curious to see how long the hot streak can last. Is forever an option?
You From Another Star currently airs on Wednesdays and Thursdays (which, duh, you all know) and will wrap in mid-February. Kim's Asian tour will kick off in mid-March.
Via SBS FunE
RELATED POSTS
Tags: fanmeetings, Kim Soo-hyun