Script read and poster shoot for My Girl Hotel King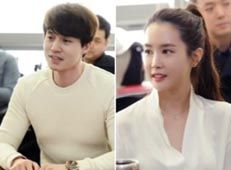 Well, these photos aren't much to go on for upcoming weekend drama Hotel King, which has only just had its script reading and has therefore supplied us with no promo shots of Lee Dong-wook and Lee Da-hae in character, cozying up all romantic-like, preferably with lots of skinship and flirting. So we'll have to make do with some boring table read shots, and let our imaginations fill in the rest.
(True story: I was writing this post and wrote My Girl instead of Hotel King, and then felt embarrassed and told self to Get It Together Already, and then went and tagged the post with a My Girl tag by accident. My hands have a mind of their own and can't be trusted not to My Girl-ify everything about this drama, apparently! Which is going to be interesting given that Hotel King is actually in no way tonally like the fizzy romance of My Girl, and is instead a lot more like the broody revenge of Bad Guy. Can we just mix those together and get My Bad Girl instead?)
So, plot refresher: Hotel King is the drama about Lee Dong-wook who plays a character who was abandoned by his father as a child and grows up seeking revenge. He becomes a cold-hearted general manager at a luxe hotel, where he encounters Lee Da-hae playing the bright and cheerful hotel heiress and becomes her father's enemy. WAIT. They're not siblings, right? They mean he's going to seek revenge on some other rich absentee father, not the heroine's father who runs the hotel, right? Because I'm not sure my affection for My Girl can withstand yet another sibling fauxcest turn. I'm just gonna believe that a crucial detail has been left out of the description (like where she's adopted, or Bad Daddy's his stepfather) and ignore that thought for now.
At bottom, we have a couple shots of Wang Ji-hye from the drama's poster shoots, which the actress posted on her Instagram account. She'll play the manager of the hotel's restaurant who gave up the hero for money, but still carries a torch for him.
Hotel King will broadcast on MBC weekends beginning March 29.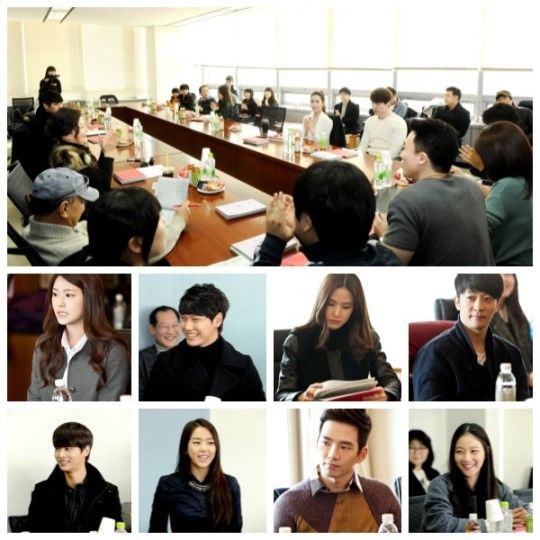 Via TV Report
RELATED POSTS
Tags: Alex, Im Seul-ong, Lee Da-hae, Lee Dong-wook, Wang Ji-hye