Script reading for romantic comedy Sly and Single Again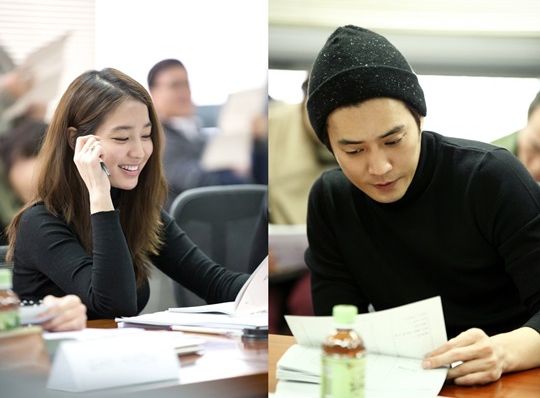 Production for MBC's upcoming Wednesday-Thursday drama Sly and Single Again is underway with the cast's first script read, led by Lee Min-jung (All About My Romance) and Joo Sang-wook (Good Doctor), who are headlining as a divorced couple scheming to rekindle their romance. Reunited lovers are certainly not anything new in dramaland, but there does seem to be an influx of Love Redux lately.
The rom-com stars Lee Min-jung as the titular sly and newly single heroine who discovers that her ex-husband Joo Sang-wook finally got his life together after their divorce and ended up a huge success. He's now a geeenius IT engineer and chaebol, which makes him her prime target to re-woo. While she's scheming to win him over a second time, he's decided to get revenge on her for only wanting him when he's rich, and thus begins their wily and counter-wily courtship dance. What, two wrongs make a right, right?
Co-starring is Kim Gyu-ri (Scandal), who plays a smart, capable heiress. She'll be the hero's business partner who eventually falls in love with him, which lands her in a love triangle with his ex. Newbie Seo Kang-joon (Suspicious Housekeeper) has been cast as her little brother. Hwang Bora (the adorable phony shaman friend in Arang and the Magistrate) plays Lee Min-jung's best friend, which is great since she always makes the best of a sidekick role.
And the hero will have a buddy in idol actor L (Master's Sun), who plays his secretary. L was the part-time clerk at the PC bang Joo Sang-wook practically lived in before becoming a success, and when he makes it, he takes the kid along and hires him as a secretary. The two will have a devoted friendship, particularly since L was by Joo Sang-wook's side while he was suffering through his divorce. Awwww. Now I know which pairing I'll be rooting for.
Sly and Single Again follows Miss Korea in mid-February.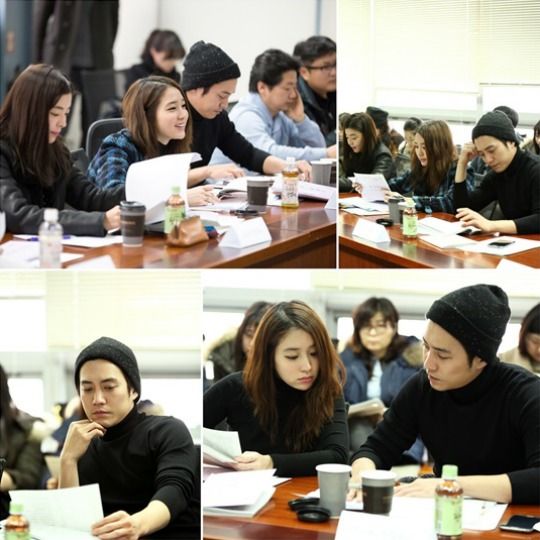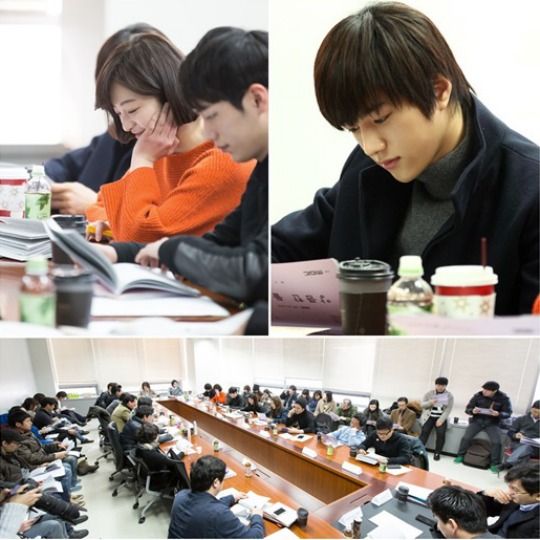 Via Osen
RELATED POSTS