Yeo Jin-gu in talks to lead fantasy blockbuster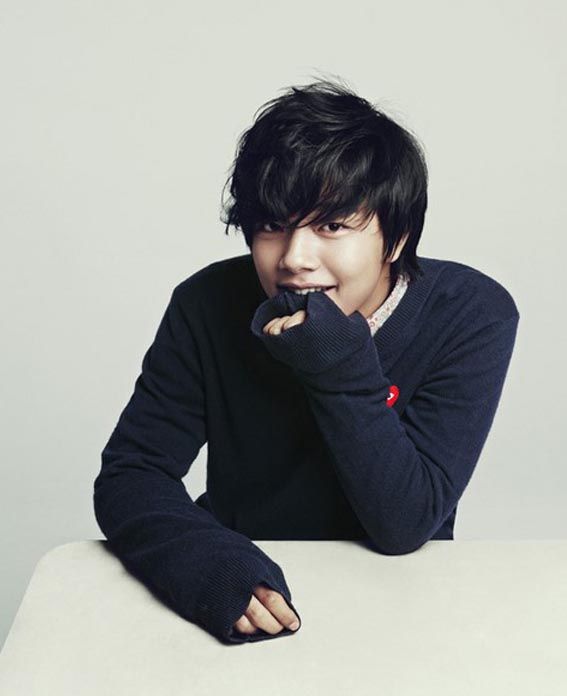 Right, so there was actual news about Yeo Jin-gu, which I was reading before I got distracted by pretty pictures. This one is an update of a big-budget blockbuster that was in planning for years and then stalled due to production delays, titled Fist Fighting, and although it lost Jo In-sung (who was cast a few years ago as its original lead), now Yeo Jin-gu (Hwa-yi, I Miss You, The Moon That Embraces the Sun) is in the mix to step in.
You might wonder how it is that Yeo Jin-gu (16) would be up for the same role that Jo In-sung (32) once took, because while they are both very strong actors and both currently on upward trajectories, I can't imagine that they'd overlap much in image or role choices. But it's not quite as odd once I recall that Fist Fighting is a sci-fi fantasy movie set in the future (2050) centering around a high school student who fights back against oppressing forces. So it was a role that I always thought was a bit odd for Jo In-sung, who may have been able to pass as a high schooler up through his late twenties but pretty much aged out once he got out of army duty.
Yeo Jin-gu isn't confirmed for the role yet, just considering the offer, though I'd love for him to take on a heroic lead role. The character can't stand to see injustice, so when he happens upon a village in a ghost forest (which is where he'll meet the female lead) and sees that it's being attacked, he stands up to fight against the bad guys. It's quite possible that a new female lead will have to be found—Lee Yeon-hee (Miss Korea) was originally picked to co-star with Jo In-sung—not only because Lee may have also moved on, but also because Yeo would require a younger co-star.
Fist Fighting, written and directed by Welcome to Dongmakgol's Park Gwang-hyun, is a large-scale collaboration between Korean and Chinese companies, backed by distributors CJ Entertainment and China Film Group and co-produced by Pegasus and Taihe, with a massive budget of 20 billion won. Producers aim to begin filming in August.
Via My Daily
RELATED POSTS
Tags: Jo In-sung, Lee Yeon-hee, Yeo Jin-gu