Yoo Ah-in up for action-noir Hundred Years' War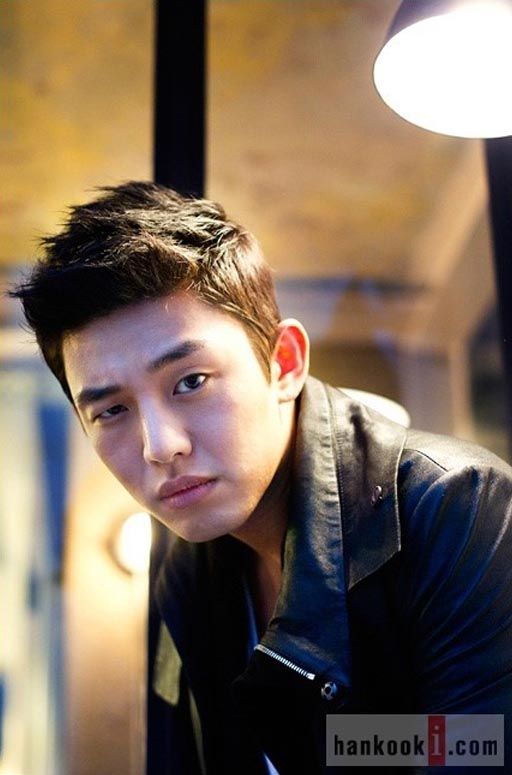 Add one more project to Yoo Ah-in's ever-growing to-do list; he's got one movie and one drama already in the works, and now he's in negotiations to appear in another movie, an action-noir period film titled Hundred Years' War. (The other confirmed projects are the movie Veteran with Hwang Jung-min, in which he plays a lawbreaking chaebol, and the drama Secret Love Affair where he'll romance Kim Hee-ae.)
Hundred Years' War is about a slice of history that sounds quite intriguing, and also heartbreaking. It's set in the direct aftermath of Korea's liberation from Japan in 1945, and depicts the turbulent political strife of the era as the fledgling nation struggled to establish its own government. Citizens struggled to figure out how to deal with Koreans who had, during the years of colonial occupation, sided with Japanese authorities and benefited richly from it. Once Korea gained its independence, there was an outcry to punish those people for betraying their own, and a special committee was established to mete out those punishments.
The trouble was, however, that those "turncoats" were the only ones with higher educations and experience in government and administration, and thus to punish them would have left the country bereft of its brain trust in a time when it was sorely needed. Thus many were let go and given posts in government, despite dissatisfaction that they never adequately paid for their actions.
Hundred Years' War takes this rich and conflict-laden period as its backdrop and follows the tragic stories of two men caught up in the strife. The movie comes from director Min Kyu-dong of the film All About My Wife and Antique Bakery, which aren't necessarily credits you'd expect to see from the guy doing this kind of serious period film. But it sounds fascinating nonetheless, and I could certainly see Yoo Ah-in taking on a meaty story like this. Angst away, Ah-in, angst away.
Via Star News
RELATED POSTS
Tags: Yoo Ah-in