Age of Feeling: Episode 22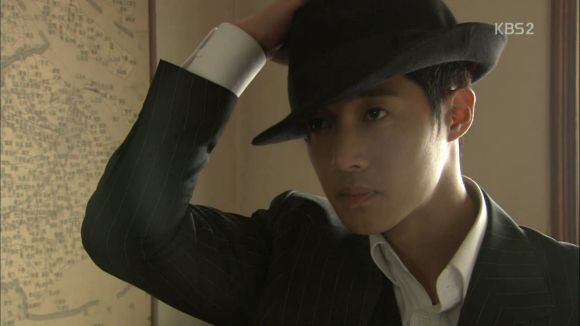 War comes to Shanghai by means of an incredibly deadly game of telephone, which—if that doesn't already sound fun to you—is actually one of the better sequences we've seen lately. The stakes go as high as they can get as our hero pits one foe against the other in order to dominate the weakened winner, and for maybe the first time ever, he gets to experience a fight from a perspective that doesn't end with blunt force trauma or multiple stab wounds. Our baby is all grown up now.
Ratings-wise, Age of Feeling beat out competitor Three Days for first with a solid 12.3%, while the latter show dropped to a still-respectable 11.0%.
SONG OF THE DAY
Zia – "Until That Day, Goodbye" from the OST [ Download ]
Audio clip: Adobe Flash Player (version 9 or above) is required to play this audio clip. Download the latest version here. You also need to have JavaScript enabled in your browser.

EPISODE 22 RECAP
On their way to Denkai's funeral, Jung-tae and Leader Seol share a tense exchange about the upcoming war against Ilgookhwe. Jung-tae asks Leader Seol to promise to give Ok-ryun back to him when the fighting is over, which Leader Seol will only grant if Ilgookhwe is thoroughly defeated.
Kaya spots Jung-tae as he enters the funeral hall and pulls him aside, so she can give him one last chance to leave before things get ugly. "There's no reason you should die for Hwangbang," she argues.
Jung-tae's reply is simple: he's not fighting for Hwangbang. Knowing that there's no convincing him, Kaya conveys her hope that he'll stay alive in order for him to be able to see the girl he loves again. The one that isn't her.
Leader Seol tries to make an issue of Aoki's presence at the funeral, since it wouldn't be good for Aoki's job position if he has ties to Ilgookhwe. Both of them know the truth, but of course they'd rather just dance around it instead.
Before Aoki goes, he whispers a farewell to Jung-tae, like he's sure this'll be the last time he sees him alive.
Leader Seol gets nervous when Jung-tae shares his predictions for how the fight will go down, especially since Ilgookhwe has now trapped them inside. This is all according to Jung-tae's plan, since he knows that Aoki will use the time they're at the funeral to attack Hwangbang and Club Shanghai.
That still doesn't answer Leader Seol's chief concern as to what will happen to them, since they're the only two in a room filled with Ilgookhwe soldiers.
When Kaya declares that the war has begun, Leader Seol cowers behind Jung-tae for protection as Aka slowly advances on them. All of a sudden he's calling Jung-tae as his son, as if to remind him of his filial duty to protect his father.
And for a second, you kind of hope Jung-tae will just step aside and let Aka at the crotchety old man. But Leader Seol knows that Jung-tae is only protecting him to threaten/remind him of his promise regarding Ok-ryun, since his life now depends on Jung-tae's protection.
Just as Jung-tae predicted, Aoki uses the opportunity to take a contingent of Japanese soldiers to Club Shanghai in order to find the documents stolen from his office.
Il-hwa runs the operation with the Bangsamtongians, who have abandoned the club in order to set the trap Aoki just fell into. While they head to the telephone office, more Japanese soldiers invade Hwangbang with a warrant to investigate Leader Seol's opium dealings.
But Baek-san is prepared for their arrival, and orders his own soldiers to follow the Japanese soldiers' every move to make sure that they don't plant any evidence to frame them.
Dokku and Ok-ryun hide out in the compound, and she has to find out through him that a war is even happening and that Jung-tae is at the center of it. Naturally, Ok-ryun's life hangs in the balance should Jung-tae lose.
Jung-tae and Aka fight while everyone else watches, and though Jung-tae is able to get some damaging hits in, Aka can't feel a thing—but just because he can't feel pain doesn't mean he can't be hurt, since he suddenly finds himself unable to use his sword hand thanks to a bone-crushing precision blow from Jung-tae.
Il-hwa and two lackeys fight their way into the telephone office, where Old Man Fly and So-so have already installed themselves as operators per the plan.
They've brought with them a Strategy Table made for war covered in a map of Shanghai and multiple phones, with each of them sporting sinister and important-looking red lights. I don't know what the plan is, but it at least looks cool.
Jung-tae proves victorious in his fight with Aka when Aka starts spitting up blood and can no longer stand. Despite his firm will to keep fighting, his body just won't cooperate.
Ah, okay. So the Telephone Office Plan is to divide Ilgookhwe's forces by "calling" from their properties, like one of their banks, in order to fool Ilgookhwe HQ into thinking their branches are being attacked.
That way, they'll send their soldiers to where the attacks are supposedly coming from, leaving their HQ vulnerable. Control of the telephone office is key in making sure that Ilgookhwe can't contact any of their branches by re-routing their calls.
Kaya gets word of their bank being attacked, and has the gall to actually look betrayed when she realizes that Jung-tae's behind it. What part about war was not made clear to her?
Yamamoto is running things while Kaya's at the funeral, and no sooner does he send some men off to stop the reported bank attack does another call come in.
So-so acts as the operator and connects Yamamoto to the northern bank branch this time (the western branch was the first), when in reality the call gets routed right to Il-hwa's Strategy Table. One of the lackeys, acting like a panicked member of Ilgookhwe, reports that there's been an attack on the northern branch and calls for immediate reinforcements.
While the Bangsamtongians snigger at how seamlessly their prank is going, Yamamoto does just as expected and sends not one, but two contingents of soldiers to aid the northern branch. (Japanese soldiers get to run through the streets of Shanghai with impunity, I guess.)
Il-hwa pulls the same stunt with Ilgookhwe's casino, even though there's a minor flub when So-so connects Yamamoto to a teahouse instead of the Strategy Table. Cue an Il-hwa eye roll.
But the reconnection does the trick, and the plan works flawlessly. Yamamoto ends up sending away every soldier he had at Ilgookhwe HQ, which leaves him defenseless.
Now the second phase begins, with the muscle men of Bangsamtong attacking the main branch of Bank Ilgookhwe, the one they hadn't reported as being attacked.
And when the call comes in from the bank to report the real attack, So-so routes it to Ilgookhwe HQ without contacting the police. Now they just have to wait for Jung-tae to escape.
Since there are no more soldiers left, Kaya and her men are the only ones able to go defend their main branch—meaning that she can't continue her fight with Jung-tae or Leader Seol. Ah, so that's why Il-hwa knew Jung-tae would be able to escape.
While Kaya tries to contact Aoki at Club Shanghai, Leader Seol and Jung-tae leave the lion's den unscathed. At Leader Seol's urging, Jung-tae explains that the next part of their plan is to attack Ilgookhwe's soldiers while they're divided for a better chance at success.
Aoki's men don't find a trace of the stolen documents in the club, only maps of Ilgookhwe's banks and casinos in and around Shanghai. Kaya contacts him there to tell him that all their bank branches are being attacked, and also their main branch.
He's taken aback, but keeps a level head and orders that all Ilgookhwe's men be sent away from the smaller branches in order to defend the main branch.
But Kaya forbids him from lending support with his contingent of soldiers from the Imperial Japanese Army, since they can't be caught helping Ilgookhwe. She promises to handle the bank attacks on her own, and leaves Aoki to find whatever damning intel on Leader Seol he can.
Jung-tae finally joins the team in the telephone office, and they talk about the next phase of their plan: Ilgookhwe's forces, tired from scurrying from branch to branch, will converge on the main branch where Hwangbang's men will be stationed.
They expect a war to break out between the two sides, which means they'll both destroy each other while Jung-tae and the Bangsamtongians (my new band name) sit back and watch with the money they stole from the main branch.
Jung-tae sends Hwangbang's men to the main branch to fight Ilgookhwe's soldiers, under the pretense that war has finally broken out between the factions.
So-so does the live reporting for the battle, and happily tells the team that Ilgookhwe's forces are being overwhelmed by Hwangbang's. With that, Jung-tae moves onto the next step by calling Aoki at Club Shanghai, just as the latter seems to be figuring out that they've been duped.
Over the phone, Jung-tae makes Aoki's temper flare by pointing out the trap, and how he fell right into it. He claims he's left Aoki a present, which Aoki guesses to be the map of Ilgookhwe's properties—he's figured that out, at least, and wants Jung-tae to face him like a man and fight.
But Jung-tae gets angry with him for being so petty, and reminds him that there's more important things at stake besides a duel between the two of them. Like the lives of his people and Ilgookhwe's, for instance.
Aoki is not happy that he's been had, but his top priority turns to finding a way to prevent Ilgookhwe's soldiers (the ones who'll be converging on the main branch after being sent on a wild goose chase) from being massacred.
While Kaya joins the battle at the main branch, Aoki decides to defy her orders by sending the Imperial troops he has to aid Ilgookhwe's forces. His lackey acts like there are actually citizens and/or police in the ghost town of Shanghai and worries that Aoki will lose his job if it's discovered that he used military forces to help Ilgookhwe.
However, Aoki is beyond caring about his position at this point, when his chief concern is saving Kaya and Ilgookhwe from the trap they've fallen into.
Team Bangsamtong learns that Aoki is going to join the fight himself, which was part of their plan and one of their goals. There's only one final call So-so has to make, which Jung-tae leaves in her hands.
Aoki and a couple of soldiers arrive at the battlefront to find Ilgookhwe's forces completely overwhelmed, and a wounded Kaya cornered by Hwangbang thugs.
Luckily for him he's brought a gun to the knife fight, and clears a path to Kaya by shooting and killing a good lot of the enemy without hesitating. But for whatever reason, he decides to drop the gun and engage the sword-wielding men in hand-to-hand combat.
When his Imperial soldiers arrive, he orders them to kill all the remaining Hwangbang fighters. However, the Chilinbang Elder in charge of security and his police force make a very belated appearance to stop and arrest Aoki for using Imperial soldiers for personal reasons.
I love that he says this while literally ignoring the dozen or so blood-soaked guys with swords standing around (not to mention the fresh corpses), like Aoki is the only one who committed a crime. No one beats Chilinbang in incompetency, that's for sure.
Aoki is obstinate about being arrested and attempts to get by with merely resigning from his post, but the elder isn't having it.
In the end Aoki and the others end up getting cuffed, though he manages to keep Kaya out of prison by threatening the elder with revealing his ties to Jung-tae and the telephone office, considering that this all happened because Jung-tae was granted access to it.
With the day won, the Bangsamtongians return to Club Shanghai with smiles on their faces—all except Jung-tae, who isn't even as excited as the rest of them when they learn just how much money they managed to steal from Ilgookhwe's bank. It's enough to buy every citizen of Bangsamtong a house and identification papers.
They all sing Jung-tae's praises, since none of this could've happened even with his father, and call for a party to celebrate their victory. Jung-tae declines, and since Il-hwa knows his malaise is due to Ok-ryun, he quietly urges Jung-tae to think about his team just for today and grant their wish.
After a few rounds of bargaining and wheedling, the hard-nosed Jung-tae eventually gives into his teammates and agrees to shut down the club for the night so they can throw the party of their lives.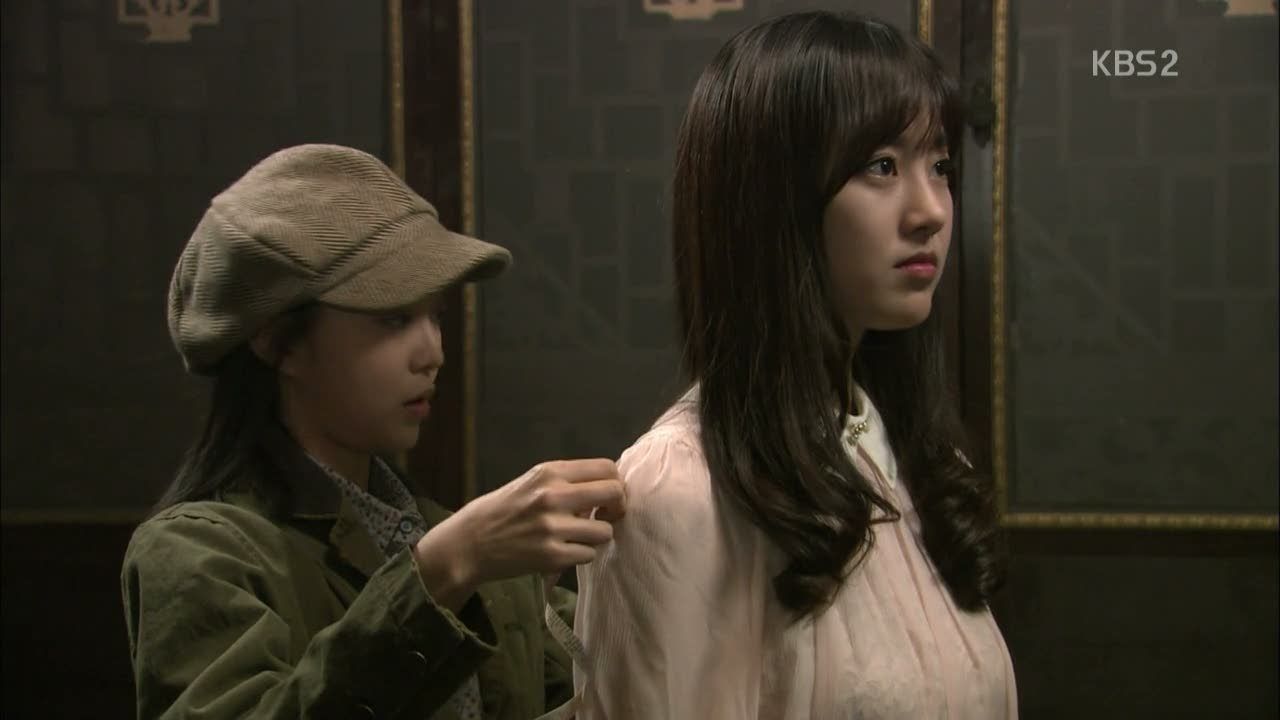 Ok-ryun is overjoyed when So-so tells her that Jung-tae managed to defeat Ilgookhwe and have Aoki arrested all in a day, since she finally feels like justice has been served for her dead mother and the ajusshi they knew.
Before she knows it, So-so starts taking her measurements on "Shin Dae-hyung's" (meaning top hyung, just her quirky way of giving him respect) orders, using the cute and respectful nickname she's been calling him all day.
Baek-san updates Leader Seol on the day's casualties, noting that Ilgookhwe is all but finished even though their loss wasn't all that small either.
But it's when Leader Seol learns that Jung-tae masterminded everything so that Hwangbang's men could do his dirty work while he ended up with all the gold stolen gold that the old coot vows to bring the pain to Team Bangsamtong's party.
…Which is certainly a strange one, as the men enjoy the club dancers (a present from Leader Seol?) performing what I can only describe as ye olde aegyo. Ha, and even though Il-hwa has his familiar Not Impressed face on, he doesn't hesitate to shoot his lackey a glare to remind him of his place.
Il-hwa and Jung-tae plan their next move, since Jung-tae won't consider the fight over until Leader Seol is dead. He plans to officially invite him to the club in order to attack him, and sends his lackeys to deliver a hefty portion of the stolen gold to his father as a sign of goodwill.
If Leader Seol wants the rest of the gold, Jung-tae promises to give it to him if he attends their party and brings Ok-ryun along. But Leader Seol knows a trap when he sees one (for once), and refuses the gifts as well as the invitation.
This means that Il-hwa and Jung-tae have to put their heads together again to come up with an alternate plan. Jung-tae comes up with the idea for an engagement party for him and Ok-ryun, which he'd make public in order to force his "father" to attend.
Il-hwa realizes that Jung-tae wants to invite the Chilinbang Elders as insurance against Leader Seol doing anything crazy, and offers to bribe them into coming by splitting the bank money between them. Il-hwa can't argue that his tactic won't work when the elders are so easily moved by greed.
Il-hwa's extra agreeable to all of Jung-tae's requests as Jung-tae explains that he couldn't have used the stolen money out of principle anyway. To him, it's enough that the money won't be used as war funds for Japan—where it goes after that isn't as much of a concern.
So-so and Doctor Jung deliver the dress Jung-tae had made just for Ok-ryun, and she smiles to know that Jung-tae is keeping the promise he made to come back for her.
There's a yay/aww moment when Jung-tae dresses himself all snazzy for the engagement party and wears his promo-hat for about one whole second before he decides to go without. I guess he still doesn't like hats, even if he looks good in them.
He's reminded of the time he failed to meet Ok-ryun for the make-up day he'd set up for always failing to meet her, and finds that he still has the engagement ring he bought for her way back when. Now he'll finally get to use it.
Leader Seol grudgingly recognizes Jung-tae's sly maneuvering in publicly inviting him and the Chilinbang Elders to his engagement dinner, and makes plans with Baek-san to use a very deadly drug—the same one they used to kill Daddy Shin. I'm going to guess that they just slowed him down with it, since poison was never mentioned in all the hullabaloo surrounding Daddy Shin's multiple causes of death.
Ok-ryun is too excited about her upcoming engagement to sleep the night before and decides to take the air. During her stroll she happens to spyBaek-san receiving a mysterious vial, but doesn't seem to think much of it.
The guests start filing in for Jung-tae's engagement party, and Leader Seol forms the greeting line. The Security Elder thanks him for getting rid of Ilgookhwe as though open warfare in the streets wasn't illegal for everyone involved, which is about the usual level of sense we've come to expect.
And ha, even though Il-hwa has ditched his signature outfit for a suit, he didn't forget to leave his penchant for flair at home. (How I love thee, let me count the ways.)
Ok-ryun finally gets to try on her custom dress, and bothers her good-natured friends with her inability to control her tears of joy. But So-so is soothed when even she gets a pretty dress to wear, courtesy of Doctor Jung.
Il-hwa whispers to his lackey and seems to only be pretending to enjoy the party in a very Bond-esque way—though maybe that's just the suit talking.
Meanwhile, Jung-tae asks for his father's permission to propose to Ok-ryun in front of the Chilinbang Elders, explaining that the time is right now that Ilgookhwe is gone and peace has been restored. Leader Seol can't say anything but yes.
When the bride-to-be finally arrives, everyone's heads turn. Even Jung-tae seems taken aback by how pretty she looks as he leads her to stand in front of the elders.
Their conversation seems meant for just the two of them, as Jung-tae acknowledges how long Ok-ryun had to wait for this moment and thanks her for it.
After he places the ring on her finger and pulls her into a hug, he promises, "I won't ever be late again, Ok-ryun." She, in turn, promises not to cry.
Then he says, "I love you."
He kisses her, and everyone cheers.

COMMENTS
Isn't it creepy when dramas can build up our sense of dread just by making things go right for the right people? Even without the threat of poisoning looming over everyone's heads (though I was half-expecting someone to just keel over before the episode ended), it's become such a fixture now that characters who are happy together can't stay that way because it defies the laws of nature and tears the very fabric of society—in the fictional universe that is dramaland, anyway.
So since we know that happiness is just a stepping stone to sadness on a greater scale, ending on such an uplifting note is almost worse than if something had happened in the last few seconds. Because now we'll spend our week just thinking up all the different and equally terrible scenarios that could happen to wreck this engagement, when the show could come back next week and fulfill absolutely none of them. If Jung-tae could take down all of Ilgookhwe in only one episode, having two to take down Hwangbang could either be a good thing or a very, very bad thing. It all depends on how low Leader Seol is willing to go, and judging by his past record, there's no bar too low for his particular brand of villainy.
Watching Jung-tae's plan in action was fun though, wasn't it? Not only did we get an eventful hour out of the deal, we also got to see Jung-tae shed his "Fight first, think later" mentality that always held him back before. An added bonus was seeing each bit of the plan as it happened and finding out how each part fed into the next, even though it all went so well that I was admittedly kind of hoping to see some part of the plan fail just to see how Jung-tae would go about solving it.
That being said, I'll take smooth sailing any day if it means more of the Jung-tae/Il-hwa team. I loved how taking down Ilgookhwe was such a joint effort for them as well as the Bangsamtongians, since it's as close as we can get to the feeling of family Jung-tae had with his Dobi brothers. And even if the grandly-executed plan doesn't hold up too well under close scrutiny, it's so much easier to forgive a show for gaps in sense (like why the city was only populated by the soldiers who were fighting, or why literally no one but Aoki was taken to task for war in the streets) when we can see the end goal. Especially when that end goal's importance actually makes sense to us, as opposed to fighting over a body, a building, management rights to that building, or the myriad of other random things that never really mattered.
Now we know that Jung-tae's goal is to take down Hwangbang so he and the angelic people of Bangsamtong will finally be free to continue living under foreign rule, which is easy enough to root for. But it'll be interesting to see whether Kaya and Aoki are officially out of the game or not, and how Jung-tae plans on getting away with killing his bad dad. Then again, if everyone turns the other way from street battles in broad daylight with countless casualties, a casual murder (or two, because Baek-san better get his) might be just another blip on Shanghai's incredibly selective radar.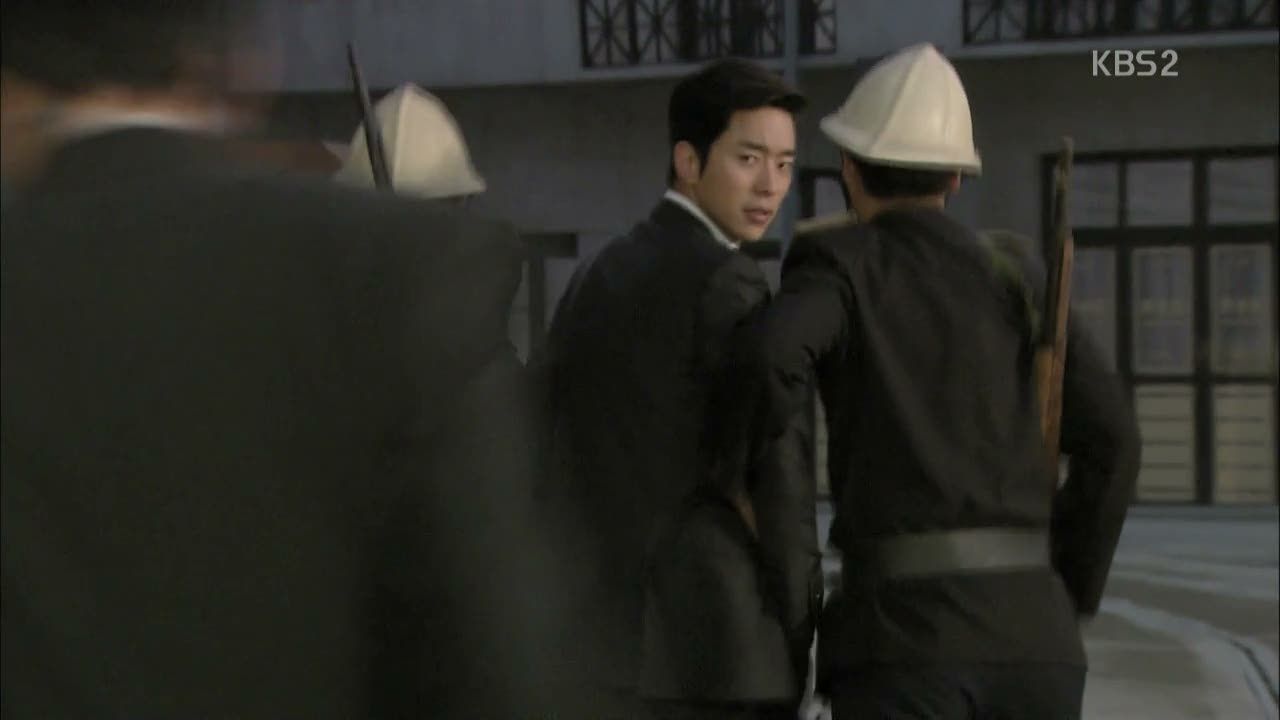 RELATED POSTS
Tags: Age of Feeling, featured, Im Soo-hyang, Jin Se-yeon, Kim Hyun-joong, Kim Jae-wook