Choi Jin-hyuk to play young Lee Soon-jae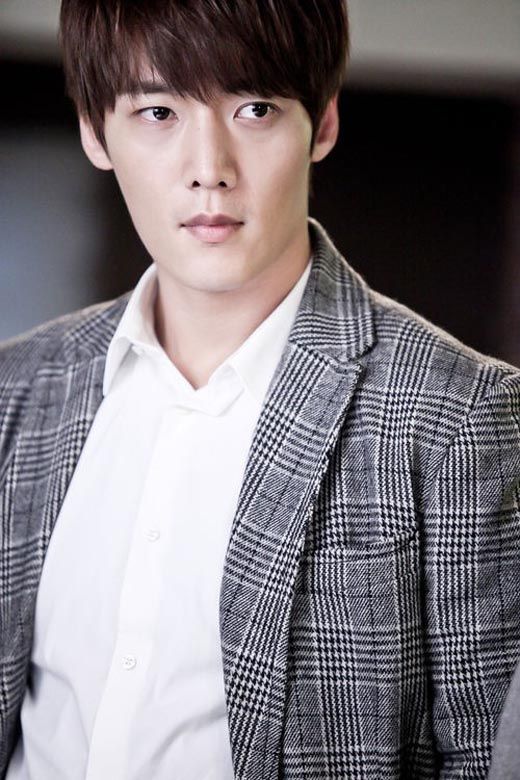 So Choi Jin-hyuk (Emergency Couple) will be making a cameo on the upcoming tvN drama Flower Grandpa Investigation Unit, which is that drama where everybody's favorite grumpy gramps Lee Soon-jae (Grandpas Over Flowers, Potato Star 2013QR3) plays a former petty cop who starts poking his nose into investigations with a couple of grandpa buddies. And Choi Jin-hyuk will be playing young Lee Soon-jae. Pwahaha.
The character has an IQ of 150 and a membership in Mensa, and in his youth was a sharp detective with strong charisma, an outstanding memory, and ace problem-solving skills. He's also a bit conceited and has a propensity for swearing. Haha. Which, okay, I can see Choi Jin-hyuk being those things… just not necessarily all of those things that then grow into Lee Soon-jae's body. Everyone drink your milk and keep your bones from shrinking?
To wit: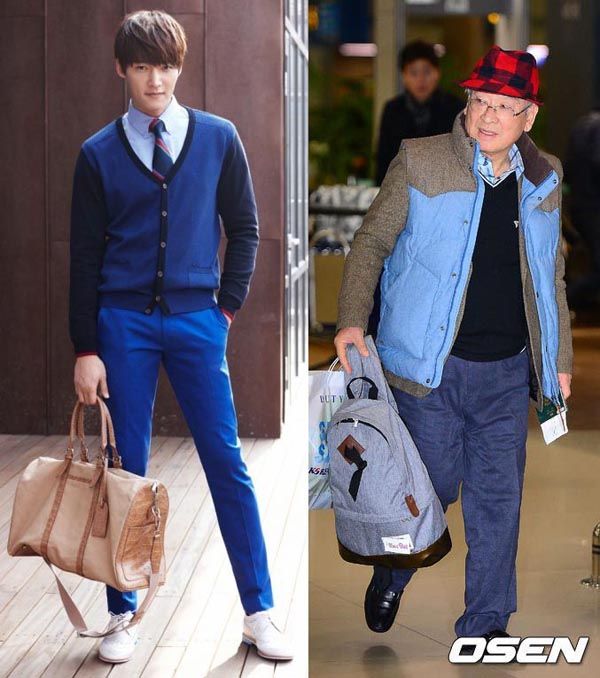 But that's not the only flashback we'll be getting, since the other grandpas have also got younger counterparts. Byun Hee-bong (Oohlala Spouses, My Girlfriend Is a Gumiho) will be depicted in youth by Park Min-woo, who was the adorable Ba-wool in Flower Boy Ramyun Shop and recently had a role in Can We Love. Younger Jang Gwang (Goddess of Fire Jung-yi) will be played by Park Doo-shik, who's currently playing brother-in-law Kwang-soo in Emergency Couple.
Park Eun-ji (Standby) has been cast as Lee Soon-jae's fiancee, a former weather caster and broadcaster… and I'm going to just go out on a limb here and say that she must be the fiancee in youth. Just a hunch.
Adding to the complications, Lee Soon-jae's 70-something character will actually become body-swapped with a 20-something elite police officer played by Heechul, adding another layer of head-trippy identity confusion into the mix.
They're using the word "noir" in conjunction with this drama, which I confess I cannot understand. Because I hear everything about the plot and I think "rollicking slapstick comedy," and nothing at all about noir. Writing is Moon Sun-hee of classic sitcom Three Men, Three Women and also the sweet tween crossdressing drama Ma Boy, both of which suggest a strong comic bent. But what do I know? I suppose it could happen and this premise will turn out a fantastically gritty crime drama instead of the one I'm picturing (which is Murder He Wrote on Freaky Friday), but I'm actually going to hope that they just don't understand what real noir is.
Flower Grandpa Investigation Unit will be a 12-episode Wednesday drama beginning on April 30.

Park Min-woo, Park Doo-shik
Via Osen
RELATED POSTS
Tags: Choi Jin-hyuk, Flower Grandpa Investigation Unit, Lee Soon-jae, Park Doo-shik, Park Min-woo