Dae Jang Geum watch: Lee Young-ae agrees, October goal set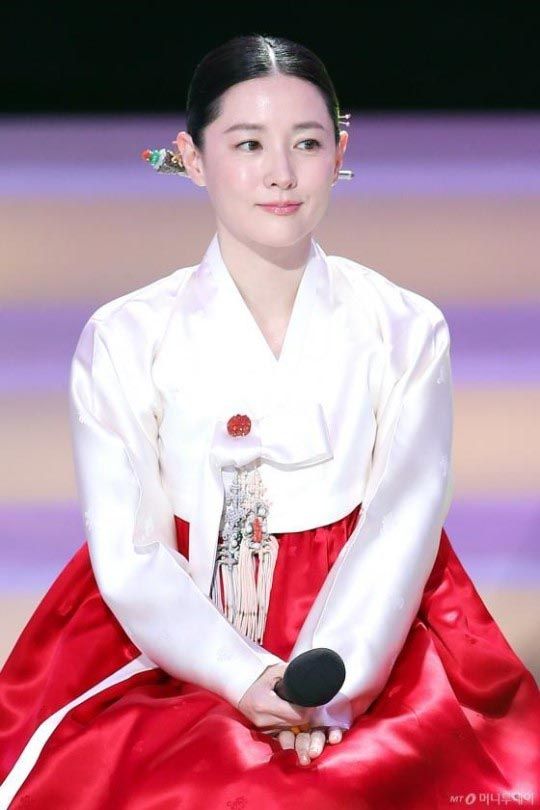 So MBC has had a decade-long fixation—nay, obsession—with reviving its onetime smash hit drama Dae Jang Geum (aka Jewel in the Palace), which had monster ratings and got exported to something like 60+ foreign countries and was on the frontlines of promoting Hallyu 1.0. They have clung and clung and clung to the idea, and may perhaps finally be close to getting it realized. They've set October as their goal date and finally persuaded Lee Young-ae to reprise her role as Jang-geum, Joseon's famed first woman royal doctor.
MBC's Dae Jang Geum saga is a little bit on this side of crazy (or okay, a LOT on this side of crazy) not because Dae Jang Geum is unworthy of the praise, but because it is just one drama in a sea of thousands, and it's always been quite curious how virulent their attachment to this one seemed to be. Not only has it bent over backwards (and around and sideways) to get it on the schedule (time and time again), it has torpedoed other promising projects to make room for it, which seems a bit self-destructive. But I can never profess to understand anything going on in the brains of MBC executives.
You can read some of the recent shake-ups in our recent posts about it, or you can skim the timeline below. Maybe this time the production will stick? Based on history, though, I'd say don't hold your breath.
With that said, here's the story thus far:

September 30, 2005, 9:10 a.m.
"They're making Dae Jang Geum 2, to star Jung Yumi, China reports"
"It appears that Jung Yumi will confirm taking the leading role in Dae Jang Geum 2."
[Source: My Daily]
September 30, 2005, 11:47 a.m.
"PD Lee Byung-hoon: 'I'm directing Dae Jang Geum 2? That's news to me!'"
"PD Lee Byung-hoon denied all production rumors made in the Chinese media on the 29th about a Dae Jang Geum 2."
"Currently, there are no plans at all [to make a sequel]."
[Source: Star News]
November 15, 2005
"According to Chinese media, will push for Dae Jang Geum 2 as co-production"
"China's Hunan Satellite TV will negotiate with MBC to co-produce Dae Jang Geum 2, a paper in Shanghai reported on the 13th."
[Source: My Daily ]
January 29, 2009
"PD Lee Byung-hoon: 'It will be difficult to make a Dae Jang Geum 2.'"
[Source: Herald Biz]
January 31, 2009
"Lee Young-ae's manager enraged: 'Dae Jang Geum investment scam? I'm the victim'"
"Lee Young-ae's manager categorically denied suspicions that he was involved in an investment scam regarding Dae Jang Geum 2."
"A media outlet reported that Mr. Lee dispersed false rumors of Dae Jang Geum 2 being produced in order to receive investment funds and received a summons from the Gangnam Police."
[Source: E Daily]
February 5, 2009
"Lee Young-ae carefully considering offer of Dae Jang Geum 2 project"
"Lee's reps said she received the offer, but has not decided anything."
[Source: Newsen]
February 10, 2009
"PD Lee Byung-hoon: If Dae Jang Geum 2 gets made, I'd like to direct it"
"Personally, I'd like for Dae Jang Geum 2 to get made. … MBC, which holds the copyright, would absolutely need to get Lee Young-ae onboard. If MBC were to push ahead and Lee Young-ae promised to act, the production would move swiftly."
"MBC says: Dae Jang Geum 2 production is only wishful thinking, nothing is decided. MBC's drama department has not yet discussed it with PD Lee Byung-hoon."
[Sources: Star News, My Daily]
June 3, 2009
"Lee Young-ae ultimately declines Dae Jang Geum 2."
"With Lee's decision, the project as a whole has fizzled."
[Source: Mk.co.kr]
November 1, 2011
"'Sageuk master' PD Lee Byung-hoon makes comeback next year… will it be Dae Jang Geum 2?"
"The concrete details [of his comeback] have not been announced, but MBC is pushing for Dae Jang Geum 2 as ever, though it remains to be seen whether that will come to pass."
"One source with MBC said, 'MBC wants Dae Jang Geum 2 to happen, but there are many obstacles to overcome, including problems with copyright. The probability does not seem very high.'"
[Source: Star News]
May 10, 2012
"Will Lee Young-ae come back with Dae Jang Geum 2? Casting rumors abound."
"One source with the broadcaster said, 'There's a very high possibility that Lee Young-ae will take the title role in Dae Jang Geum 2, which is being planned for a broadcast next year [2013] around September or October."
[Source: Newsen]
June 27, 2012
"MBC dismissed news of Dae Jang Geum 2 being produced, saying, 'We have not even heard of that.'"
"Writer Kim Young-hyun says, 'I have never agreed to the production of Dae Jang Geum 2.'"
"Copyright holder Kim Young-hyun stated that reports of Dae Jang Geum 2′s production were false."
"Writer Kim said, 'I don't know why PD Lee Byung-hoon said what he said, but I think it may be because of investment matters and because there are many people who want for it to happen. I hold the copyright to Dae Jang Geum, but I have complained in the past about being excluded from discussions with MBC regarding Dae Jang Geum 2."
[Sources: Naeil.com, Sports Seoul]
September 24, 2012
"MBC states, 'We will make Dae Jang Geum 2 next year.' Writer Kim Young-hyun says, 'I have no plans to write it.'"
"Is a sequel impossible without the consent of the writer?"
"For the present, it does not appear that writer Kim intends to change her mind."
[Source: Hani]
March 30, 2013
"Dae Jang Geum 2 production falls through, what could be more disappointing?"
"Lately word is that MBC has essentially given up on production for Dae Jang Geum 2. They took ambitious steps in the production and scheduling arenas, but realistically it was too difficult and in the end the show has failed to get scheduled."
[Source: Mk.co.kr]
October 18, 2013
"President Kim of MBC stated on the 18th, 'We are planning Dae Jang Geum Season 2 and will push for the early half of 2015.'"
October 19, 2013
"Of all the talk about Dae Jang Geum 2, not one has come true."
"Articles about Lee Young-ae being cast were countered as false, and PD Lee Byung-hoon has never definitively confirmed taking on the project. We don't even know if Dae Jang Geum 2 will be a remake or a sequel."
"Despite all that, MBC continues to say this and that about Dae Jang Geum. They made a ten-year anniversary television broadcast, and even took steps toward planning a Dae Jang Geum 2. At this point, we could consider this to be an obsession with Dae Jang Geum. Why can MBC not let go of Dae Jang Geum?"
[Source: Oh My News]
December 30, 2013
"A source with MBC stated on the 30th, 'We are currently in talks to produce Dae Jang Geum 2. It hasn't yet been scheduled."
"At the outset, MBC was in talks to schedule political action sageuk Unprecedented in the slot after Empress Ki. However, as talk of Dae Jang Geum 2 surfaced, it's a point of interest to see which project will be scheduled first."
"MBC stated that Unprecedented is currently in pre-production."
[Source: E Today]
January 7, 2014
"MBC has postponed the production of Unprecedented indefinitely."
"With Unprecedented being postponed, there is a blank slot in MBC's Monday-Tuesday lineup in April. A rep stated, 'We're discussing what project to put there, but there's no need to make it strictly a sageuk drama so we're looking at a variety of genres.'"
"With MBC stating their intent to begin production on Dae Jang Geum 2 in the latter half of 2014, it's unclear whether Unprecedented will be broadcast. Dae Jang Geum's original writer Kim Young-hyun is currently writing Unprecedented. However, writer Kim cannot do both projects at the same time, so she has agreed to focus on Dae Jang Geum 2 instead of Unprecedented."
"With KBS airing Jung Do-jeon, a traditional sageuk drama that deals with the same characters as Unprecedented, MBC has turned its attention to Dae Jang Geum 2."
"With MBC preparing Dae Jang Geum 2, reps for Lee Young-ae gave the cautious statement that as of yet she is not considering the project in earnest. Nothing has been determined."
[Sources: Interview 365, Osen]
January 8, 2014
"According to MBC, 'We have decided to produce Dae Jang Geum 2, but currently we have not decided on producers or concrete details."
[Source: Newsis]
February 25, 2014
"Even if the MBC president changes, Dae Jang Geum 2 will continue."
"Recently the Foundation for Broadcast Culture, a major stockholder in MBC, appointed former MBC Plus Media CEO Ahn Gwang-han as its new president, but MBC's feeling is that this will have no large effect on the Dae Jang Geum 2 project."
"Currently we are busily working with the goal of getting Lee Young-ae cast."
[Source: No Cut News]
March 10, 2014
"Dae Jang Geum 2 will probably be broadcast by September at the earliest."
"But more important than the scheduling, first Lee Young-ae must come on to play the lead role of Jang-geum, and writer Kim Young-hyun and PD Lee Byung-hoon must reteam."
[Source: Hankooki]
March 21, 2014
"Lee Young-ae has decided to accept the role in Dae Jang Geum 2, marking her return to television for the first time in ten years."
"Jang-geum will return, this time as the teacher."
"Lee Young-ae reportedly met with writer Kim Young-hyun and received the synopsis of Dae Jang Geum 2, and was very pleased with it."
"Dae Jang Geum 2 is aiming for an October broadcast, and plans to begin filming on location in China around July."
[Source: News1]
March 26, 2014
"Ji Jin-hee: 'I hear Dae Jang Geum 2 is being made? If I don't get an offer to come back I'll probably be sad, but if I do I'll feel a lot of pressure too.'"
[Source: Sports Seoul]
March 28, 2014
"Regarding the much-talked-about and much-troubled Dae Jang Geum, MBC stated that they will push strongly to broadcast Season 2 in October."
[Source: No Cut News]

RELATED POSTS
Tags: Dae Jang Geum, drama production, sequels