First teasers for Uhm Jung-hwa's new rom-com
It's raining noona romances in dramaland this year, and for some reason Mondays and Tuesdays on cable seems to be the fixed battleground. Here's the next one for cable network tvN, a romantic comedy called Witch's Romance starring Uhm Jung-hwa (Laws of Attraction) and Park Seo-joon (Warm Words). The production has released the first teasers and posters for the show, ranging from comic (copy machine kisses) to sultry (noona-killer kisses). It looks like the tone will be light and fluffy overall, but who knows; teasers have been known to lie, those tricksters.
The workplace rom-com is a remake of the 2009 Taiwanese drama Queen of No Marriage, about an older woman and younger man, though this adaptation will widen the age gap. I'm just going to take a stab and say the heroine in this one is thirty-nine, given how many times I see that number on the posters. It's being called a life rehab romance, between a snobby heroine and a younger man who suddenly enters her life and spins it into chaos.
Directing is PD Lee Jung-hyo of Heartless City and I Need Romance 2012. The show will have two writers, Ban Ki-ri who was the second writer credited on tvN's ghost drama Who Are You, and a newbie writer with no credits. Co-starring are Han Jae-seok (Oohlala Spouses) and Jung Yeon-joo (Aurora Princess) as the second leads.
Witch's Romance premieres April 14.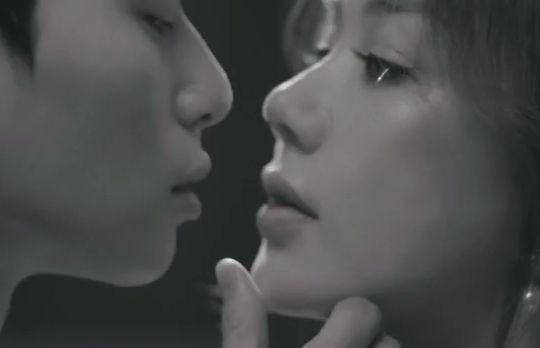 Via TV Daily
RELATED POSTS
Tags: Uhm Jung-hwa, Witch's Romance