Go Soo offered lead in legal thriller Insufficient Evidence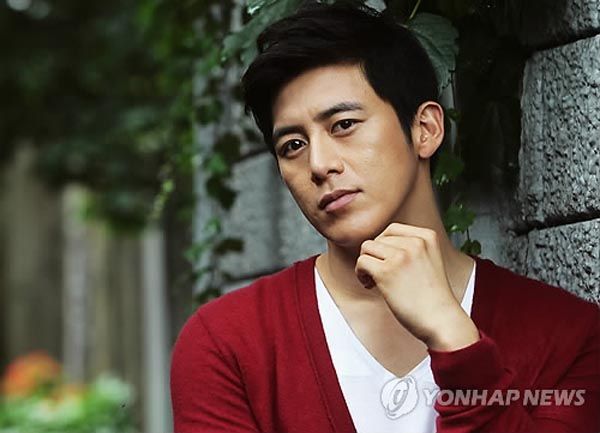 Looks like legal/crime thrillers are all the rage these days. Go Soo (Empire of Gold, The Way Home) is eyeing a new film project, and it's called Insufficient Evidence. You could probably guess the plot from that alone, but to give you more specifics: The movie is a thriller about a lawyer who gets his criminal defense clients off in trial due to—you guessed it—insufficient evidence.
The role Go Soo would play is of a "two-faced lawyer." (Insert "Is there any other kind?" joke here.) Sounds like that means he'd be a bit of a conflicted protagonist, in that he's good at his job (so, yay for him) but ultimately working to free criminals (maybe not so good for the rest of us), and has "a cold mind but warm heart." After spending much of his career playing good guys and heroes, it was nice to see him stretch his wings with darker, twistier types (see: Empire of Gold), so I'm interested in seeing what kinds of choices he takes on now that he's moving along in his career.
Go Soo's management, BH Entertainment, was quick to respond to initial reports about his casting by saying that he has received the offer and the screenplay, but has not yet decided on the project. He is currently filming Tailor, the Joseon-era sageuk in which he plays the royal clothier; his reps emphasized that he would be focusing on that project for the time being.
Insufficient Evidence boasts a rather hefty budget of 6 billion won and comes from the production company behind Gwanghae: The Man Who Became King (aka Masquerade), so this will be another major project for them. The screenplay was reportedly completed early and has been in pre-production for a while, and the film has secured Yoon Jong-seok (Marine Boy) to direct. The project plans to wrap up the rest of its casting shortly, and will begin filming in the latter half of the year.
Via Star.mt.co.kr, My Daily
RELATED POSTS
Tags: Go Soo