God's Quiz 4 adds idols Donghae and Jae-kyung to cast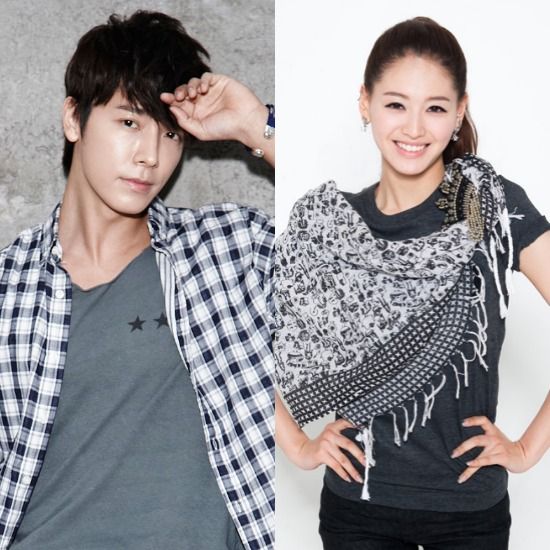 After a two-year hiatus, God's Quiz is back! The fourth season of OCN's medical crime investigation series will return in May, with Donghae (full name: Lee Dong-hae) of Super Junior and Jae-kyung (full name: Kim Jae-kyung) of Rainbow adding fresh blood to the regular cast.
Original cast members Ryu Deok-hwan (Faith) and Yoon Joo-hee (Warm Words, Iris 2) are also on board for the new season. Yoon Joo-hee's character, who left to study abroad at the end of season 2, returns to work alongside Ryu Deok-hwan's top medical examiner, and the big question is, will they rekindle their relationship?
God's Quiz launched in 2010 and has retained a loyal following; the show revolves around medical examiners researching suspicious deaths and unraveling mysteries involving rare diseases. Donghae (Panda and Hedgehog) joins the office of elite doctors as a newbie, while Jae-kyung (JTBC's drama special Monster) plays a skilled researcher scouted by management. Donghae falls for Jae-kyung's character, who, in a meta reference, was originally part of a popular girl band. Ha, why not take it a step further and have both be former members of idol groups?
Writer Park Jae-bum, who wrote seasons 1 through 3, has stepped back a bit (he'll be credited as Creator), and Park Dae-sung and Lee Dae-il, newcomers who won OCN's Original TV Series Screenplay Contest in 2012, will collaborate on the script for season 4. Lee Min-woo (Marriage Plot) will direct, and God's Quiz 4 will air on Sundays at 11pm beginning May 18th.
Via Korea Economy, Joy News
RELATED POSTS
Tags: cable programs, Donghae, Ryu Deok-hwan