Idol D.O. cast in warm romantic melo It's Okay, It's Love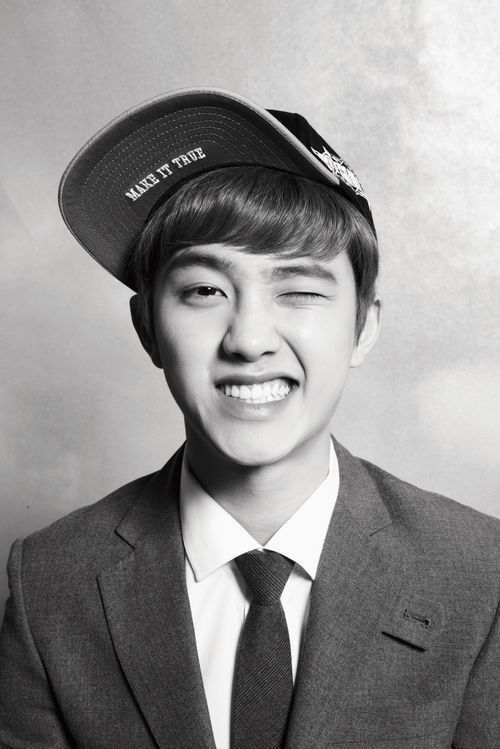 Here we have some more casting news on the Noh Hee-kyung-written drama It's Okay, It's Love, which we'd noted previously to be considering Gong Hyo-jin and Jo In-sung as its leads. That makes sense since Jo In-sung anchored Noh's previous drama That Winter, The Wind Blows, though neither he nor Gong have confirmed yet.
We do, on the other hand, have confirmation for a supporting character with idol singer D.O. of the twelve-member pop group Exo, and I'm not gonna lie, the name Exo strikes a little bit of terror into my heart because oh my god the fans are intense. Please don't hurt me for saying that. I'm sorry and yes your oppas are very cute.
It's Okay, It's Love is the drama that reteams Noh with director Kim Kyu-tae of Padam Padam and That Winter, and is about a a hero with OCD and a heroine who is a psychiatrist. The drama purports to be about psychology and promises to tell stories of modern lives and love with a fun and poignant spirit, as a "romantic mental clinic drama." I don't actually think that's a thing, but we'll let them call themselves whatever they want.
D.O. plays a high schooler who aspires to be a novelist and dreams of hitting it big as a best-selling author to make his mother happy. Aww, he's a mama's boy. Despite his sweet face and pure spirit, he is also a mysterious figure who will have a "large impact" on the story.
It's Okay, It's Love now has a tentative timeslot, and plans to air on SBS in July.
Via Osen
RELATED POSTS
Tags: D.O., Noh Hee-kyung