Jaejoong eyes drama return in Triangle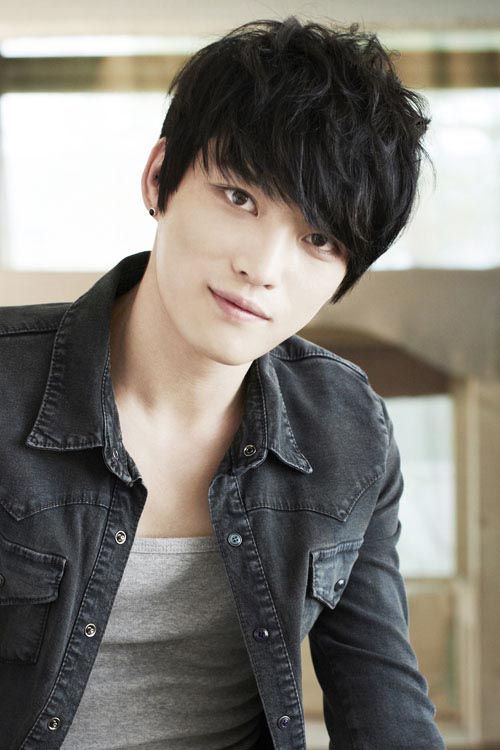 Are we going to have a JYJ-filled spring season in dramaland? Yoochun's got Wednesdays and Thursdays sewn up for the foreseeable future, and now Kim Jaejoong is in talks to join the MBC production of Triangle, a Monday-Tuesday melodrama that has already cast Lee Beom-soo (Prime Minister and I) and Im Shi-wan (Equator Man) as two of three orphaned brothers separated early in their lives, who grow up not knowing of each other's whereabouts.
Jaejoong would play the middle brother, a role that was rumored about going to his Dr. Jin co-star Song Seung-heon. (It would still be a Dr. Jin reunion, though, with Lee Beom-soo in the mix.) The character is a gangster (…so I see the Song Seung-heon connection), which adds a nice(ly perverse) dynamic to the fact that hyung is a cop. While Jaejoong's reps are cautiously saying that he isn't finalized, the drama will be holding its first script reading this week so I think there's a fair shot it'll happen.
I find the casting a little odd not because of Jaejoong himself but because I understood the age gaps when it was Lee Beom-soo (early forties), Song Seung-heon (mid-thirties), and Im Shi-wan (mid-twenties). Jaejoong is on the younger end, though, which adds a larger gap between the eldest and his two dongsaengs; casting someone older might have helped Lee Beom-soo feel less like a father figure and more like the hyung. But maybe they'll write it in and make it work out in the story, like Lee Seo-jin being hyung to Taecyeon in Wonderful Season… or maybe that's a bad example because I don't really buy that they're brothers in that drama.
Triangle comes from the writer-PD pair who brought us Swallow the Sun and All In, so I'm expecting grandiose plots with lots of flash and flair. It'll take over the Empress Ki slot beginning in May.
Via Hankooki
RELATED POSTS
Tags: Im Shi-wan, Jaejoong, Lee Beom-soo, Triangle