Lee Dong-wook, Hong Soo-hyun headline new variety show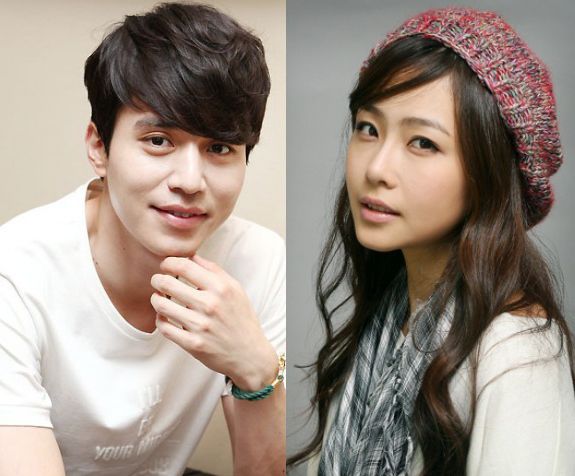 SBS has a new variety show in the works for Sunday nights, and they're wrangling up a large cast of ten stars to headline. Among them are Lee Dong-wook (Mandate of Heaven) and Hong Soo-hyun (Would You Give Love Away), though reports are mixed about Lee Dong-wook's availability given his drama commitments with the upcoming Hotel King, better known around these parts as My Girl 2. It'd be nice to have him back in variety on a regular basis, but for now he's shot the first two episodes and is considering a long-term spot on the cast.
The new show, called Roommate, will be about ten celebrities shacking up together in a house. So… Real World with famous people? The thing I don't quite get is, these people aren't actually going to live-live in the house 'round the clock, are they? And if they're just going to be visiting the house as roommates for one night out of the week, that doesn't really count as living together. Just sayin'. You have to actually lock them up together and force them to share a bathroom before you get real roommate drama out of it.
Anyway, the rest of the cast is a mix of actors, singers and comedians: singers Shin Sung-woo, Nana, Park Bom, model Lee Sora, comedian Jo Se-ho, fighter Song Ga-yeon, and actors Park Min-woo (Can We Love) and Seo Kang-joon (Sly and Single Again). I can't say I really understand what they're going to make out of this, but hopefully there's a little more planned than a weekly slumber party.
Roommate follows K-pop Star and premieres April 20.

Shin Sung-woo, Seo Kang-joon, Park Min-woo
Nana, Song Ga-yeon, Park Bom
Via TV Report, Hankook Ilbo
RELATED POSTS
Tags: Hong Soo-hyun, Lee Dong-wook, Park Min-woo