Lee Sang-woo and Park Se-young headline weekend drama
Oh, I like this pairing; it's got cute and sunny written all over it. SBS's newest weekend drama Feel-Good Day must've just closed some deals, because the show is releasing casting announcements left and right. Park Se-young (School 2013, Faith) has been cast as the heroine of the family drama, and as previously teased, Lee Sang-woo (Warm Words, Goddess of Marriage) will be playing her leading man. The press releases promise "cheery" and "bright," so I might actually be able to watch this drama. (I refuse to watch shows where Lee Sang-woo is anything but Perfect Oppa, which severely limits my options, I know, but that's just how I roll.)
Feel-Good Day is the next project from the PD of King of Dramas and You're Beautiful, and the writer of I Miss You and Can You Hear My Heart. Er, the I Miss You credit scares me a little (okay, a lot) but the other dramas make the team fairly promising. The family show will be about a single mom (Kim Mi-sook, Empire of Gold) who raised three daughters on her own and is determined to marry them off. It's standard weekend drama fare, but given the lack of birth secrets and twelve-year separations in the one-line description, it sounds pretty appealing so far.
Hwang Woo-seul-hye (I Need a Fairy) plays the first daughter who's beautiful and smart, and helped raise her younger sisters with loving care. She's perfect bride material, which I'm guessing easily makes her Mom's favorite. Park Se-young plays the middle daughter and heroine of the story, described as a girl overflowing with warmth and boundless optimism, who cheers up anyone around her. The family's maknae will be played by idol Go Woo-ri from Rainbow.
Lee Sang-woo plays the boy next door, the eldest grandson of a family who runs a rice cake store. He's a salaryman at a large company, and has some brusque and conservative traits inherited from Grandpa, but also some sweet gentlemanly traits from Dad. It makes him rather stuffy and old-fashioned, but he's a good guy, and he'll have a romance with Park Se-young's middle daughter. The other sisters' love interests have yet to be cast.
Feel-Good Day follows Passionate Love and premieres in April.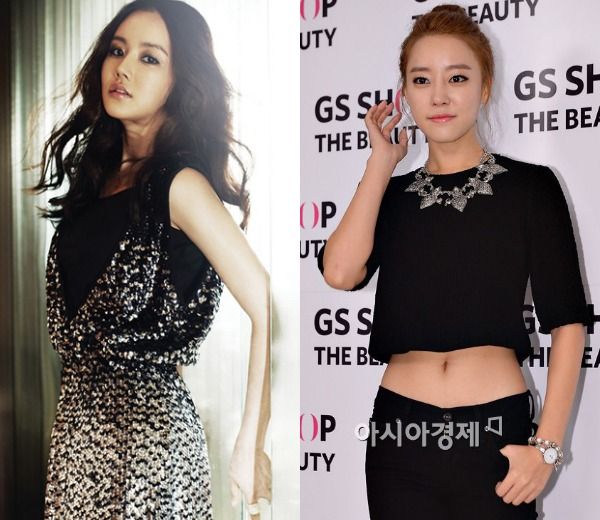 Hwang Woo-seul-hye, Go Woo-ri
RELATED POSTS