Movie Review: Miracle in Cell No. 7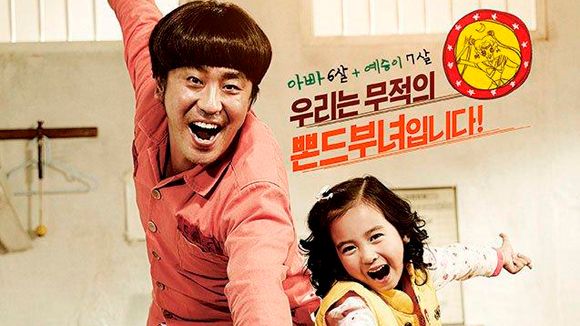 Out of last year's biggest hits, perhaps none is as much of a household name as Miracle in Cell No. 7, which was not only the highest-grossing film of the year but also the third highest-grossing domestic film of all time, trailed only by The Thieves and The Host. No small feat, that's for sure.
To add to its long list of accolades, lead actor Ryu Seung-ryong took home the grand prize for film at the 49th Baeksang Arts Awards as well as a top acting award at the 50th Grand Bell Awards, though overall there wasn't one solid sweep across the awards ceremonies where anyone was concerned. Which isn't such a bad thing when the awards year that preceded it was positively dominated by Gwanghae, The Man Who Became King, so it's good to see the love spread around a bit more evenly this time around.
With a budget much lower than most of its fellow box office winners and a cast devoid of the usual A-list suspects, Miracle in Cell No. 7 tells a much more intimate story that knows exactly which strings to pull in order to deliver both a heartwarming testament to the tenacity of the human spirit, as well as the saddest story ever told. Though its overall message is positive if not distinctly bittersweet, it seems a fair warning to potential audience members experiencing a rough patch or those with fluctuating views on the state of humanity that this may not be the right movie for you.
On the other hand, maybe this is the perfect movie for you, since it could very well restore your faith in your fellow man and/or give you the good cathartic cry you've been needing. Personally, I'm torn between loving everything about the film and feeling irrationally angry toward it for making me sob piteously for hours. To put that in perspective, at the time of writing this review (nearly a day later), my eyes are still puffy enough to suggest that there's been a death in the family. Try seeing how sympathetic someone's ear remains when you explain away your tear-streaked face as being the result of a sad movie and not a life-threatening and/or otherwise horrible situation. The result is not pleasant.
Note: There will be some spoilers. There's no big twist in the end to preserve, but I'll try to avoid the story's biggest (only?) secret.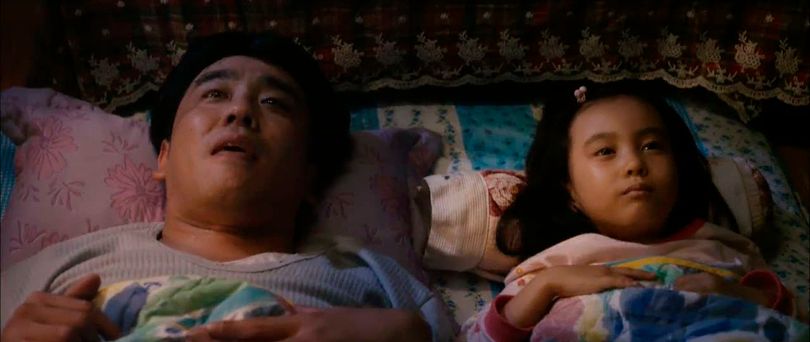 The story revolves around the relationship between a mentally challenged father and his daughter when he's falsely accused of murder and incarcerated. During his time in prison he's met with hatred and scorn for the perceived terribleness of his crime, which not only includes killing a little girl (who so happens to be the police commissioner's daughter), but of cruelly kidnapping and molesting her as well.
Perhaps because the dead little girl is the daughter of such a prominent man does the case fly through the courts without anything resembling due process, and it's as if no one realizes that the perpetrator lacks the mental faculties needed to represent or stand up for himself when everyone is against him from the start—even including the policemen and lawyers whose job it is to assume his innocence. Instead, they work only to prove his guilt, because there's literally nothing to stop them. Especially not the law.
What follows is a story that takes place in two time periods. There's the modern storyline, where the father's grown-up daughter works as a lawyer to clear his name—though that takes up far less screen time than the flashback to 1997, the year that her father was accused and imprisoned in Cell No. 7. It was there that he met the cellmates who would become not only his friends but also family to him and his daughter after they devise an (admittedly improbable) plan to sneak her into the prison. Soon the entire prison population joins in the effort to try and save the innocent man from being executed, culminating in a heart-rending and revelatory masterpiece which manages to shine a spotlight on humanity at its best and at its unbelievable, infuriating worst.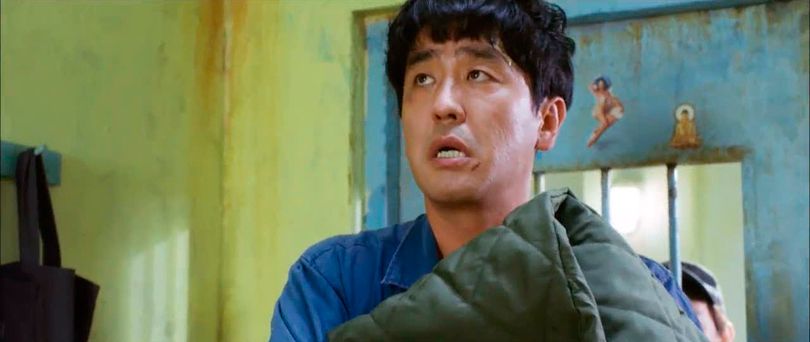 Ryu Seung-ryong plays YONG-GU, a man with the intelligence of a child but whose world revolves around his young daughter. She, on the other hand, has been forced by circumstance and unconditional love into becoming the parent of their little family, no matter the fact that she's only a child. She manages the household finances, pays the bills, and keeps her dad on track for the simple job he holds in order to keep the pair of them afloat. They're poor but happy, and one of their daily activities is to visit a storefront with a coveted Sailor Moon backpack on display which he desperately wants to buy for his daughter, since she adores the series.
Then one day the backpack is bought, and Yong-gu is hit by the father of the little girl who bought it as Yong-gu innocently insists, through his stuttering, that the bag belongs to his daughter. Afterward, Yong-gu is no less intent on buying the bag for his daughter's first day of school, so when the well-meaning and bag-owning little girl offers to take Yong-gu to another store which sells it, he follows her until he hears a sudden and short scream.
He ends up finding the girl lying in the street with a head wound, and doesn't understand enough to know that she's dead. He only knows the CPR routine that his employers trained him in, so in his efforts to revive the girl he looks as though he's molesting her—which is exactly how he's found. But since the dead girl was the police commissioner's daughter, Yong-gu is unfairly put on the fast track through the justice system and is coerced, sometimes violently, into giving a false confession that he killed her. In truth, the poor man just doesn't know any better, and doesn't even know enough to understand his situation. He can't defend himself, and worst of all, no one who should seems to care.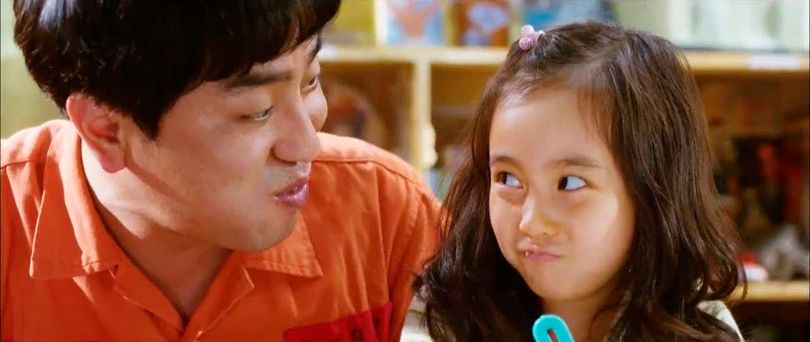 Enter Yong-gu's daughter, YE-SUNG (Kal So-won as a child, Park Shin-hye as an adult), whom we first meet as a grown-up lawyer trying to prove her father's innocence in court. In the present, she's able to look back on all the evidence and prove just how faulty and wrong it all was, but she's unable to change the past. Yong-gu had no such defender then, which is why he went straight to jail to await sentencing.
In both incarnations, Ye-sung is nothing but devoted to her father, and gets the chance to see him in prison when his cellmates sneak her in from a Christian ministry event (there's a recurring joke about how Ye-sung's name is pronounced the same way as "Jesus" is in Korean) hosted by the orphanage she's sent to. In saving the life of one of his gangster cellmates from getting shanked, Yong-gu earned the favor of getting to see her.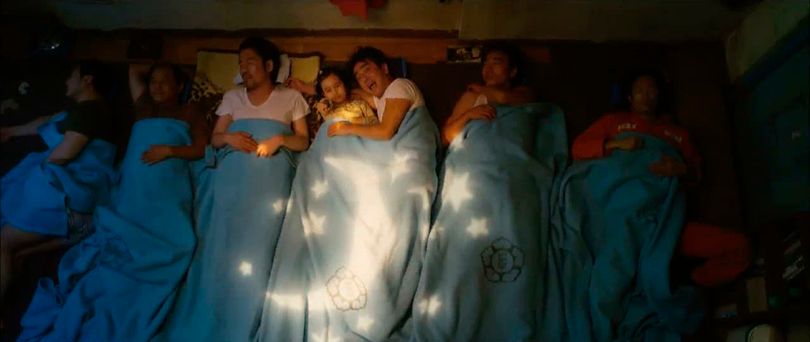 What's meant to only be a short visit turns into an extended stay, as Yong-gu's cellmates realize that it's much easier to sneak her into prison than it is to sneak her out. Unlike Yong-gu, each of his cellmates is an actual criminal, though they're painted as big ole teddy bears who become little more than putty in Ye-sung's small hands. Even when she colors in a Sailor Moon outfit over one of their naked centerfold girls (hah), they can't even hold it against her.
They get a little family going, with all the cellmates acting like uncles to her and hiding her (since it's their hides on the line too), but the charade only lasts for so long. They're eventually discovered by the prison's CHIEF JANG (Jung Jin-young), who harbors no good will toward Yong-gu, whom he assumes is guilty of his crimes. And while it's not made explicitly clear, it's hinted that the chief had a young son he lost, which is likely why he finds Yong-gu's crime of killing a child so heinous.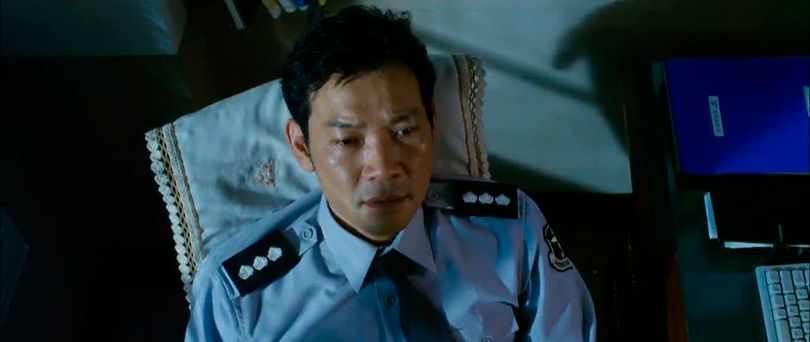 But after a prison riot erupts upon discovering Ye-sung, Yong-gu doesn't hesitate to save the chief from a burning room. Obviously, Yong-gu doesn't save people with any other intention but saving them, so it's not like he throws his life on the line to move the chief's heart—he's not aware enough to think that way, which only goes to prove how truly good-hearted Yong-gu is and how he'd never even hurt a fly, much less a human.
Chief Jang starts to suspect the same after his brush with death, and goes from being one of Yong-gu's undeserved enemies to a worthy ally, even if the power he holds can't match the police commissioner's determination to see Yong-gu pay dearly for his crime. But like Yong-gu's fellow prisoners, Chief Jang soon figures out that Yong-gu couldn't have committed the crime he's accused of, and joins in the effort to try and give him a fighting chance at his trial. He's also so moved by the relationship between Ye-sung and her father—especially when she goes on a hunger strike as a form of protest—that he not only begins to allow Ye-sung to visit, he actually facilitates her visits by picking her up from school only to drop her off with her prison uncles.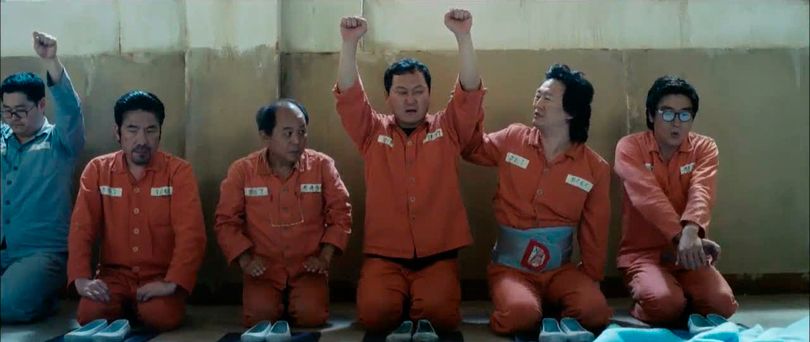 Speaking of, the order of uncles from left to right goes: Leader SO YANG-HO (Oh Dal-su) doing time for smuggling, Elder SEO (Kim Ki-cheon) for insurance fraud, SHIN BONG-SHIK (Jeong Man-shik) for unknown crimes, KANG MAN-BUM (Kim Jung-tae) for adultery, and last but certainly not least, CHOI CHUN-HO (Park Won-sang), for swindling.
Little Ye-sung brings joy into each of their lives with understanding far beyond her years, as she does good deeds like teaching the illiterate Leader So how to read and smuggling a cell phone in so Bong-shik can call his pregnant wife. They're as real a family as any.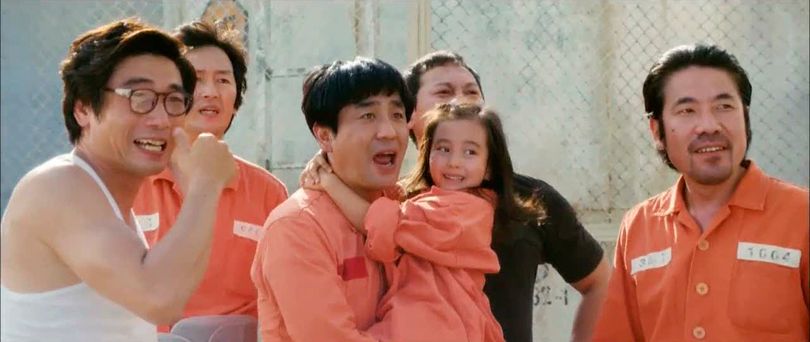 And because they're family, there comes a point where all the uncles band together to help Yong-gu for his upcoming trial, playing out the crime scene with all its possible results until they can glean what actually happened (since Yong-gu can't paint a full picture for them). They finally come to the conclusion that the little girl he's accused of killing merely slipped on ice and hit her head. It wasn't even a murder, it was just a terrible accident.
Since they can't accompany Yong-gu to his trial, they spend countless hours drilling him on what to say to the judge and just how to profess his innocence. They work around Yong-gu's learning disability by drilling him at all times of the day to test his readiness, and by having him memorize a statement as best he can. Even Chief Jang gets a petition from the prisoners together to give to Yong-gu's public defender, only to be disgusted when the lawyer proves he has no intentions of protecting Yong-gu or fighting for a fair trial.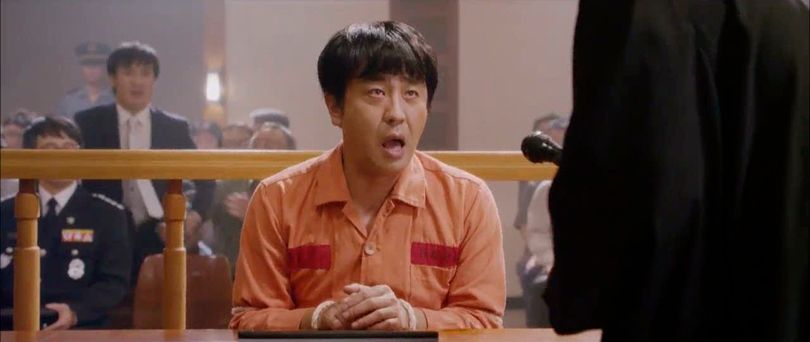 What's perhaps the hardest aspect of the story to swallow is how cruel the system is to Yong-gu, and how completely and willfully blind it is to his inability to stand trial. We're aware that this is a personal issue to the police commissioner, but it becomes difficult not to hate him when he refuses to take Yong-gu's state of mind into account and wants him declared guilty no matter what.
There are laws today that protect the mentally incompetent from this kind of treatment, especially if they're unable to even understand what they're being accused of—which seems to be the case with Yong-gu. I'm no expert on the Korean criminal system of the late 1990's, but the way it's painted here makes it seem like a literal Dark Age for CSI and due process, never mind that protections for the intellectually infirm have roots going all the way back to the Code of Hammurabi. But for whatever reason, we have to assume that the code of law was easy to manipulate before the year of our lord 2013, even if the injustice of it all is rage-inducing. No wonder why Ye-sung grew up to become a lawyer.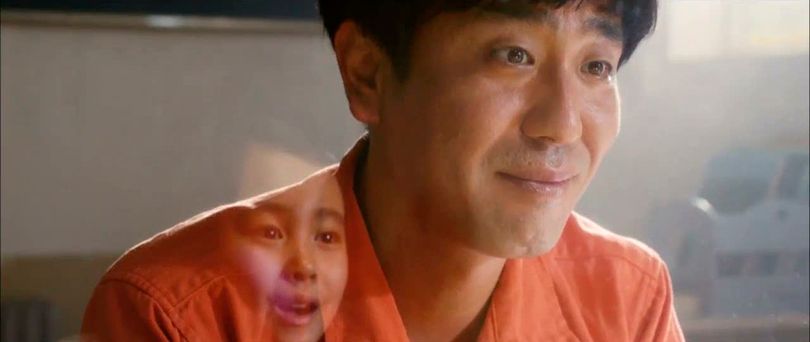 I went into this movie completely blind, knowing only that Ryu Seung-ryong was starring and that it would be about a group of men in prison. Looking back now, I can't pinpoint which moment it was where I realized, truly realized, that this is the kind of movie that breaks people.
That's not as negative as it sounds, though it certainly is something not every movie achieves or even aims for. It tells a story that has the power to move and transport its audience, even with all the improbabilities of having a little girl traipsing in and out of a prison or a justice system so skewed it can't possibly be real. I had considered covering my behind by giving the disclaimer that you're not a robot if you could watch this film and feel nothing, but I'd also be really curious to know if anyone who watched became disengaged because they felt manipulated.
Every emotional moment feels engineered to fill our hearts and take our tears, sure, but there's no result or truth the movie comes to that feels disingenuous to its fully-realized world and characters. There's nothing preventing us from following Yong-gu, little Ye-sung, all the prison uncles and even Chief Jang on their separate but connected journeys—even if the emotional wallop hits close to home. Like all the characters come to realize, Yong-gu is a wonderful man and an even better father, someone worthy of living a full and happy life. That's what inherently makes the basic premise of this film so heartbreaking out of the starting gate: that we know Yong-gu is imprisoned for something he not only didn't do, but couldn't have done.
Ryu Seung-ryong has been a versatile staple of many recent successful films like Gwanghae, The Man Who Became King, Bow, The Ultimate Weapon, and The Front Line, but his masterful performance as an intellectually-disabled, goodhearted father is perhaps his most defining role to date. He injects such sensitivity and warmth into a character who's barely able to voice his own thoughts beyond a single, stuttered sentence at best—and muted, dense silence at worst.
Perhaps most striking about Yong-gu as a character was watching how hard he tried to understand and comprehend, since the moments which really stayed with me after the movie ended were his moments of clarity. The very look in his eyes would shift and change when he could grasp just enough of any given situation to make decisions based on the person he loved more than anything and would give anything for: his daughter.
In that sense, this is a love story, pure and simple. Whether it's the deep and palpable love keenly felt between father and daughter or between Yong-gu and his cellmates and prison guards, each of these different kinds of love are explored in beautiful and unabashedly human detail. If I had to name only one reason why this movie was such a complete success, it's that the act of watching it becomes more than just a spectator sport. To watch it is to experience it. And I can think of no better reason to go to the movies than that.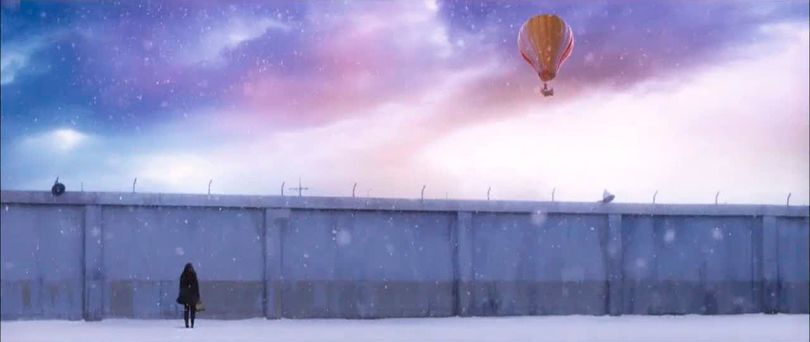 Bottom line: Deeply moving and emotionally heartfelt, Miracle in Cell No. 7 boasts fantastic performances from a quirky set of characters in circumstances that are perhaps a little too fanciful at times, but no less compelling for it. A rare gem that will truly make you laugh and cry before making you do it all over again backward and six times over. 9/10.
RELATED POSTS
Tags: featured, Jung Jin-young, Kim Jung-tae, Park Shin-hye, Ryu Seung-ryong