Odds and Ends: Boot camp and Go-Stop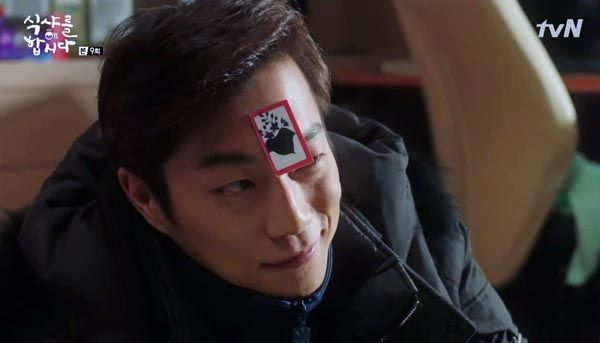 javabeans: Wow these weeks fly by. Especially when you're up to your eyeballs in minion boot camp drills.
girlfriday: It turns out, being a drill sergeant is hard work.
javabeans: Not that we don't appreciate all the extra hard work the other recappers are putting in. (More dramas! How is this a bad thing?) But it so happens that all the administrative tasks of keeping a blog going are just as much work as sitting down to write recaps. It was more work to write all the recaps myself, but in some ways it was also less work, in that I didn't have to keep an eye on everything even when I wasn't doing it personally. Life was simpler then.
girlfriday: Also, I don't think we thought through having to watch every episode of every show airing right now, 'cause that's been kind of crazy.
javabeans: I mean, we already watch a zillion shows anyway, but literally watching them alllllllllll is one step up on the Stairway to Crazy.
girlfriday: Go figure that our solution for doing less work would be to do MORE work.
javabeans: Alanis Morissette could write a song about that.
girlfriday: Not to mention that traveling always gums up the works. (Psst, people in the Bay Area, we'll be at KPOPCON this weekend.)
javabeans: We're probably there right now actually. But since Present Us (you know the us writing this post) are not there yet, we'll have to wait until next week to tell you about how the thing went. I'm sure it's going fine.
girlfriday: If people aren't throwing tomatoes because you called their oppa a bad actor, that is.
javabeans: If you don't want to know the answer, why ask the question. Is all I'm sayin'. In other news, I went to a Go-Stop party with some beanies in my neck of the woods last weekend.
girlfriday: Did you clean up?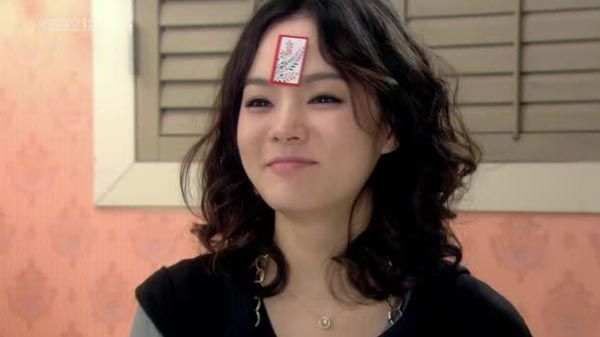 javabeans: I'm pretty sure I lost a great amount of fictional money. Probably a good thing we weren't playing for anything real. It's all fun and games until you realize that despite playing with penny stakes, you still wound up losing twenty bucks in a round because you can't count.
girlfriday: But if you had real monies involved, I'm sure that accounting would suddenly become very accurate.
javabeans: All the Korean grandmas in the world would agree. Although I think it's hilarious that it's always the grandmas who teach the grandkids how to play, and usually behind their parents' backs.
girlfriday: To scam them out of allowance money??
javabeans: Ha, no, just so they have someone to play with. They get bored and figure, hey that kid is a sentient being, they can learn and play with me.
girlfriday: And also give me all their money.
javabeans: That's just a side benefit! Go-Stop is oddly addictive, though, especially when you ARE playing with real cash. The gambling drive kicks in, and you think you can just make it all back with one good hand, just one more hand, oh god please give me a hand. Also, it is a game where the rules are set up so that the winner not only takes all, the winner gets to rub the loser's nose in it, demand extra penalties, and snicker, "Neener-neener" in their face. (To wit: You win a great hand, and the loser has to give you extra money, on top of the money already lost.)
girlfriday: Remind me never to gamble with you. Yunno, minus our many trips to Vegas.
javabeans: Go-Stop is also a game where periodically you feel like your opponent is just making up rules, even though they swear it's by the book, really, you did incur that extra triple penalty for that unfortunate draw. But still, we should totally play. I'll teach you!
girlfriday: NO.
javabeans: C'mon play with meeeeee, I swear I'll play nice.
girlfriday: *hides money*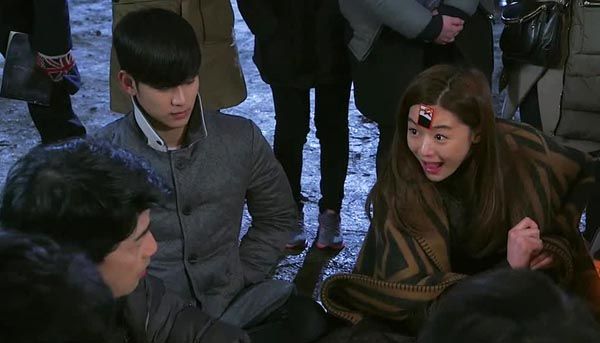 RELATED POSTS
Tags: conversation post, Odds and Ends